Compost Revolution
Compost bins and worm farms are the perfect way to turn playground fruit scraps into fertiliser for the garden whilst teaching children about the circle of life.
Schools and early education centres can get free worm farms and compost bins through the Compost Revolution Program.
Up to five free compost bins and worm farms are available per school - simply get as many staff as possible to do the online tutorial and place a separate order for each compost bin or worm farm, being sure to include the name of the school or childcare centre in the delivery address.
Email us to get your free code.
If you are interested in larger scale composting, please contact the Sustainable Waste team on 9083 8000.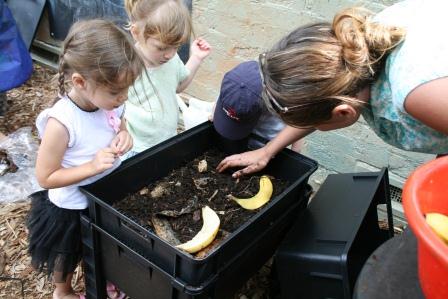 Sustainable schools e-news
Subscribe to our quarterly E-news for schools and early learning centres. Keep up to date with funding opportunities, sustainable education resources and opportunities and local news.