Bronte Creek restoration project
In October 2010, Council began work on restoring and naturalising the vegetation and soil on the embankments surrounding Bronte Gully Creek.
Why is it important?
Bronte Gully is a lush pocket of urban bushland with significant environmental and community value.
The Gully supports a wide range of biodiversity and the creek is the receiving water body for run-off water from the entire Bronte Catchment, leading to the ocean at Bronte Beach.
Aims of the project
Reduce erosion and improve the health and stability of the creek system.
Decrease levels of pollutants flowing into Bronte Beach.
Enhance native vegetation cover and quality.
Improve the aesthetics and ecological value of Upper Bronte Gully.
What's involved?
We have removed the concrete at the foot of the waterfall and stabilised heavily eroded creek banks in the upper parts of the Gully. There has also been extensive planting of native vegetation.
Click on the map to enlarge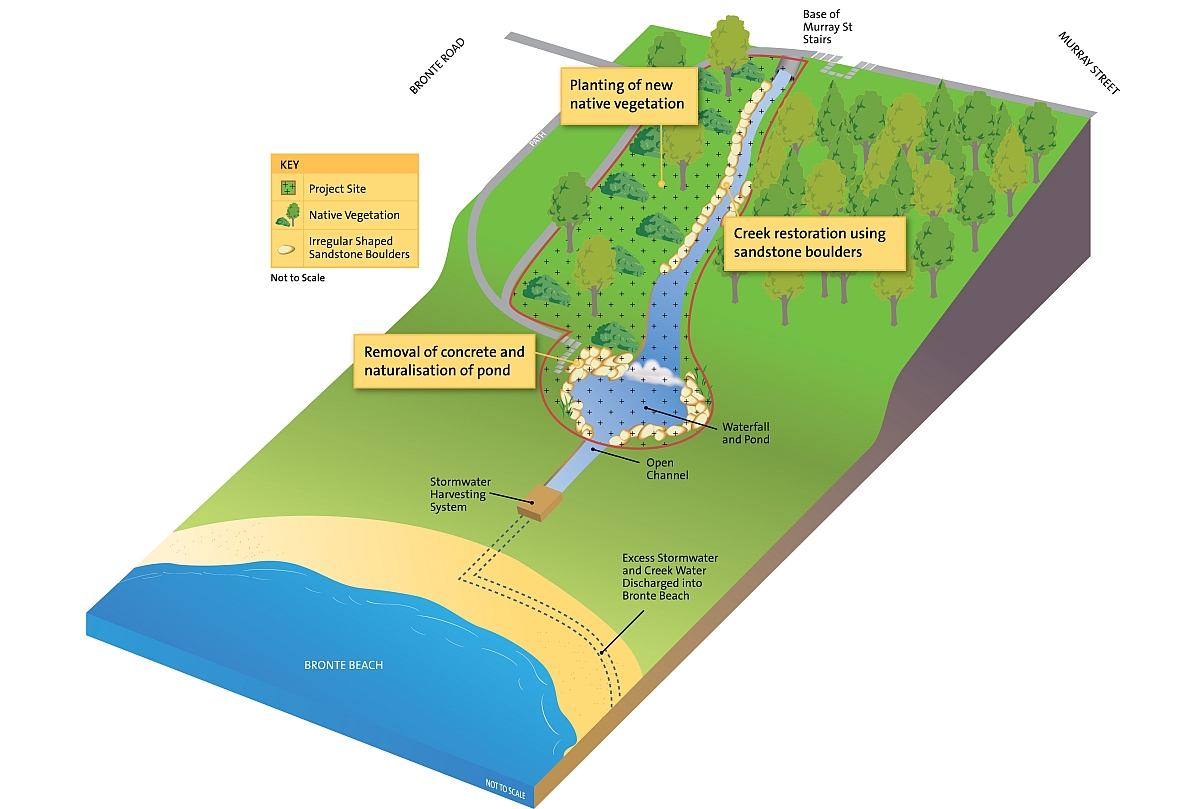 Project complete
The restoration project was finished in early 2011.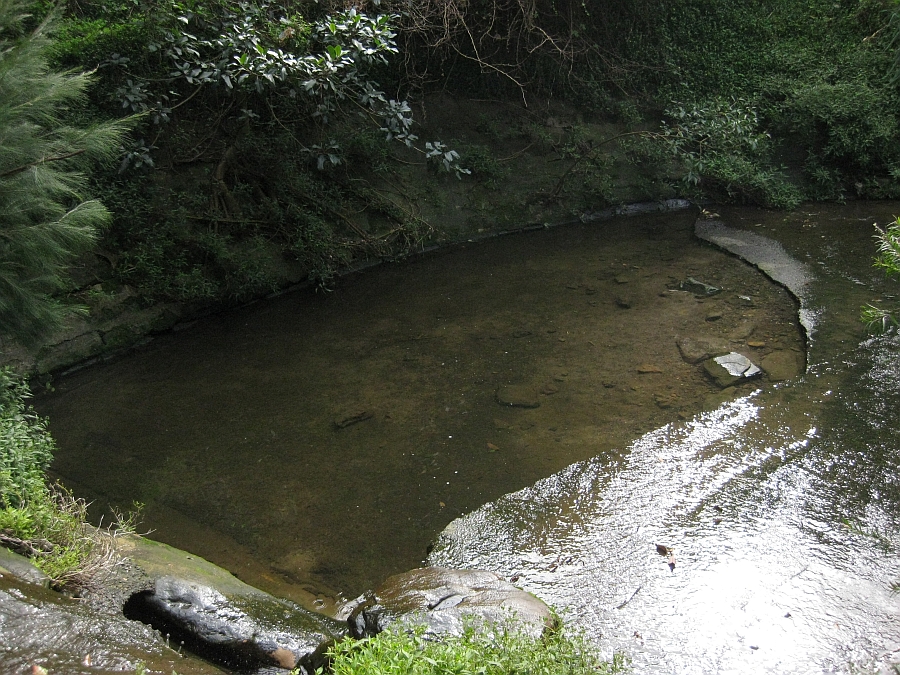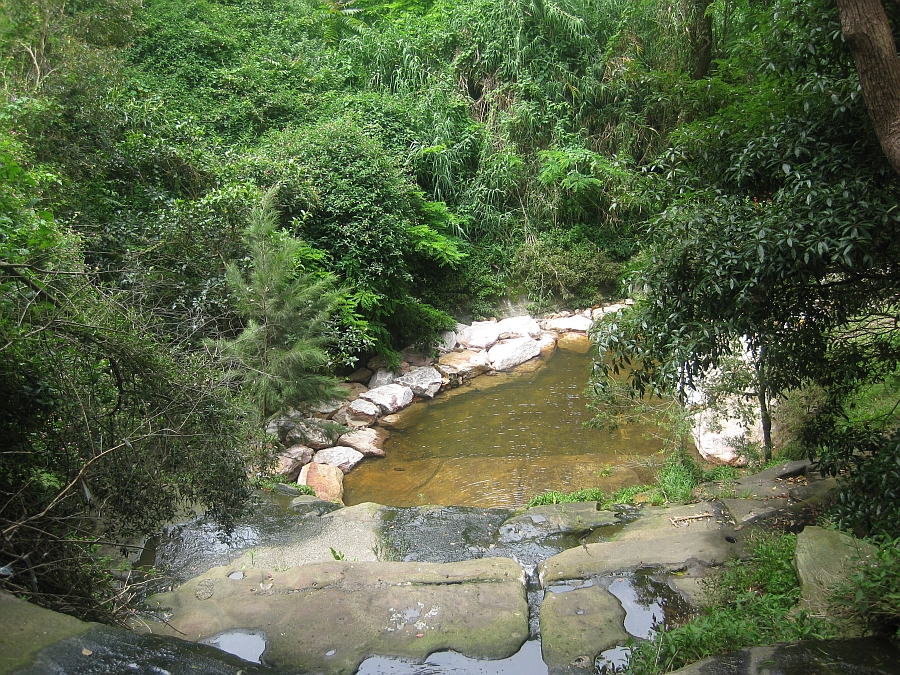 Before After

Find out more