Powerful southerly swells prompts safety warning for Waverley's beaches
28 May 2021
If you witness an in-water emergency, please inform our Council Lifeguards, or if it is after hours, dial Triple Zero (000) and ask for the Police.
Waverley Council Lifeguards are urging people to stay safe this weekend with hazardous surf and gale warnings issued for NSW.
Surf and swell conditions are expected to be hazardous for coastal activities such as rock fishing, boating, and swimming along the entire east coast, the Bureau of Meteorology warns.
Bruce Hopkins, Lifeguard Coordinator, said the slow moving deep low-pressure system impacting the NSW coast will generate hazardous surf and swell conditions seeing a strong southerly swell in the range of 3-6 metres. Strong SW winds of around 35km/h are also forecast.
"These conditions will coincide with abnormally high tides during on Friday evening and Saturday," Mr Hopkins said.
"Conditions will ease slightly towards Sunday evening, but conditions will remain hazardous and we strongly advise you to re-think entering the water this weekend.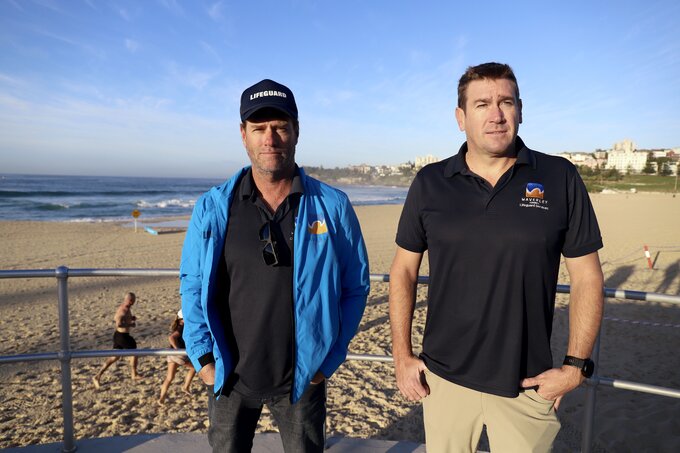 Bruce Hopkins and Matt du Plessis, Manager, Lifeguards and Beach Safety, Waverley Council observe the onset of big swells at Bondi on Tuesday.
"Please listen to the lifeguards and know your abilities. Please don't place both your lives and the lifeguards lives at risk.
"Our lifeguards continually monitor conditions at our beaches and we ask that no-one enters our beaches and ocean pools if they are closed.
"For surfers, we ask that they know their limits, and if you are unsure about the conditions, please speak to our lifeguards."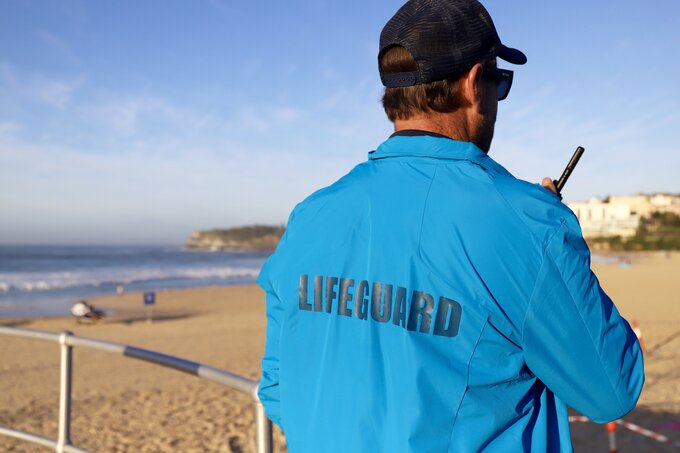 NSW Police Force, Marine Area Command advise that:
People should consider staying out of the water and avoid walking near surf-exposed areas.
Rock fishers should avoid coastal rock platforms exposed to the ocean and seek a safe location that is sheltered from the surf.
Boaters planning to cross shallow water and ocean bars should consider changing or delaying their voyage.
Boaters already on the water should carry the appropriate safety equipment and wear a lifejacket.

Boaters should remember to log on with their local Marine Rescue radio base, via VHF Radio or the Marine Rescue APP, and consider their safety management plan.

For wind, wave and weather conditions, click here or tune in on marine radio.

Our current lifeguard patrol hours are:

Bronte Beach and Bondi Beach

Daylight saving: 6am - 7pm
Non-daylight saving: 7am - 5pm

Tamarama Beach

Daylight saving: 6am - 7pm
Non-daylight saving: 7am - 5pm
July and August: beach closed no lifeguards on duty

Media inquiries: media@waverley.nsw.gov.au or 0416 075 532.