High Rise Energy Stars

Robert and Anna, North Bondi
Robert and Anna live in a mid-rise apartment but that hasn't stopped them being as energy efficient as possible, reducing energy use inside their own space, but also championing energy efficiency savings in common areas through their Strata Committee.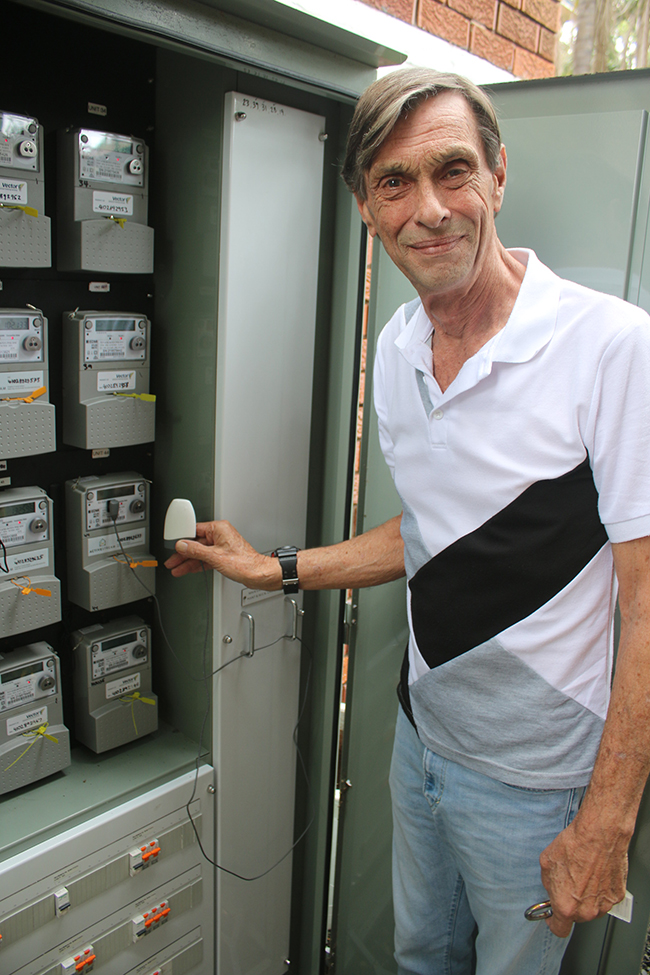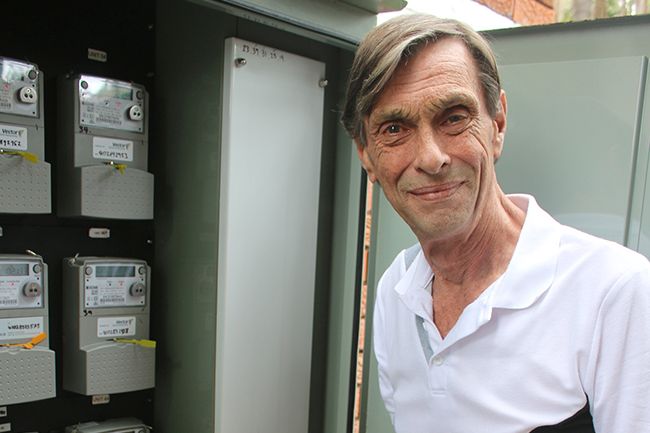 We have saved a lot of money by converting from electrical radiators for heating in winter to a split air conditioning system, which provides both heating and cooling. We've also installed high efficiency LED lighting, which reduces lighting costs significantly. In the kitchen, we have installed an electric ceramic cooktop, because Anna noticed over the years that gas exacerbated her asthma. We are really happy with it, as the air is a lot cleaner and healthier, and we can use a wider range of cookware (compared to an induction).
There's an old saying, "you can't manage what you don't measure" – so I purchased a device called Powerpal to monitor our apartment's electricity consumption and cost. It was very simple to install, it took a few minutes to connect the device to my smart meter and then another 10 minutes to enter the information from my meter and electricity bill into the Powerpal app. The device transmits our electricity consumption data wirelessly to my tablet, and it can also connect to your phone, showing us how much electricity we are using at any anytime, and how much that usage is costing us.
The most surprising learning for us was the amount of 'ghost' power that we are consuming through the day and night, that is the power that our appliances are drawing, when they are not actually in use. We have up to 30 devices in our apartment which are on standby, and consuming 200 watts day and night. Knowing this has helped me be more informed when purchasing equipment, for example when thinking about buying a pedestal fan, now I ask, do I really need a remote control with that? (See CHOICE magazine's Top Tips For Reducing Appliance Standby Energy Costs).
We had the old bakelite electricity meters which required manual readings and were in poor condition, so we upgraded to be more compliant for our insurance policy. At the same time we upgraded our common area lighting to high efficiency LED lights with lighting controls. The cost was significant, so we took out a loan for this work and paid the loan back in four years.
We also put sun sensors on our outdoor common area lighting, rather than timer controls which would need to be manually updated for daylight savings etc. The other half of the common area lighting is controlled by motion sensors. We've taken on feedback from the residents and made adjustments to areas that were too bright/dark. Through open communication we've worked out a great lighting system, that works for everyone and doesn't waste energy.
I asked the electrician to install top-of-the range equipment and we've been very happy with the HPM brand. The return on investment for the lighting was 3-4 years, and these lights are guaranteed for 20 years. We saw it as a long-term investment for the safety and security of our residents.
We've identified that our centralised gas hot water system's temperature setting is set too high, and so will reduce this to ~ 63-65 0C, which will also deliver energy savings. We're also exploring solar for the building's common areas. For our place, it might be time to put some of my devices onto a power board, so I can turn off the standby power at night to save some of that ghost energy!