Financing sustainability

Powering an Electric Vehicle with residential renewable energy with Jay & Katie
In 2018, Jay, Katie and Huckleberry the dog moved to Waverley, into a terrace house, built in 1896. They quickly set about improving the sustainability of their new home by harnessing green finance to install solar panels on their east-west facing roof and investing in an electric car, drastically cutting emissions, and eliminating their fuel bill to zero. Click on the links below to learn more!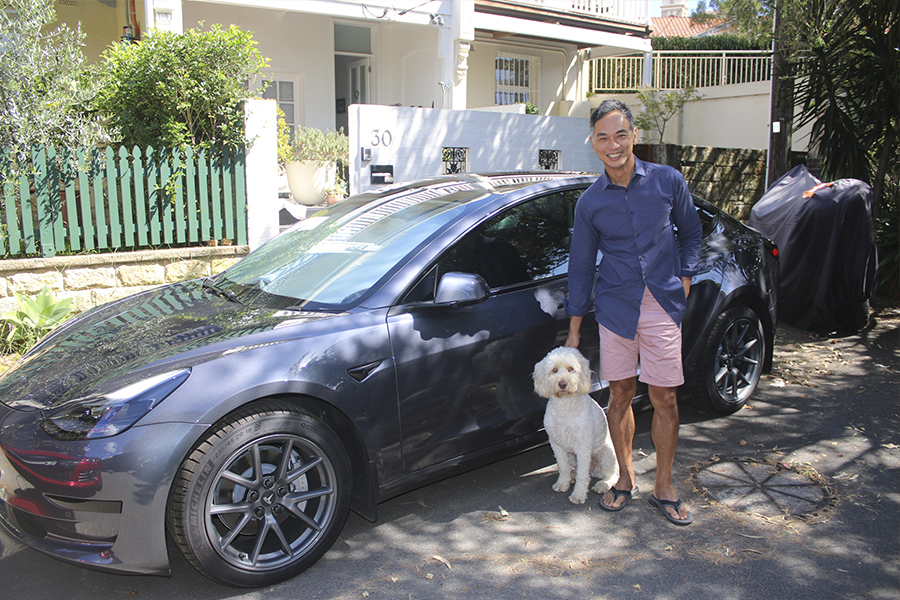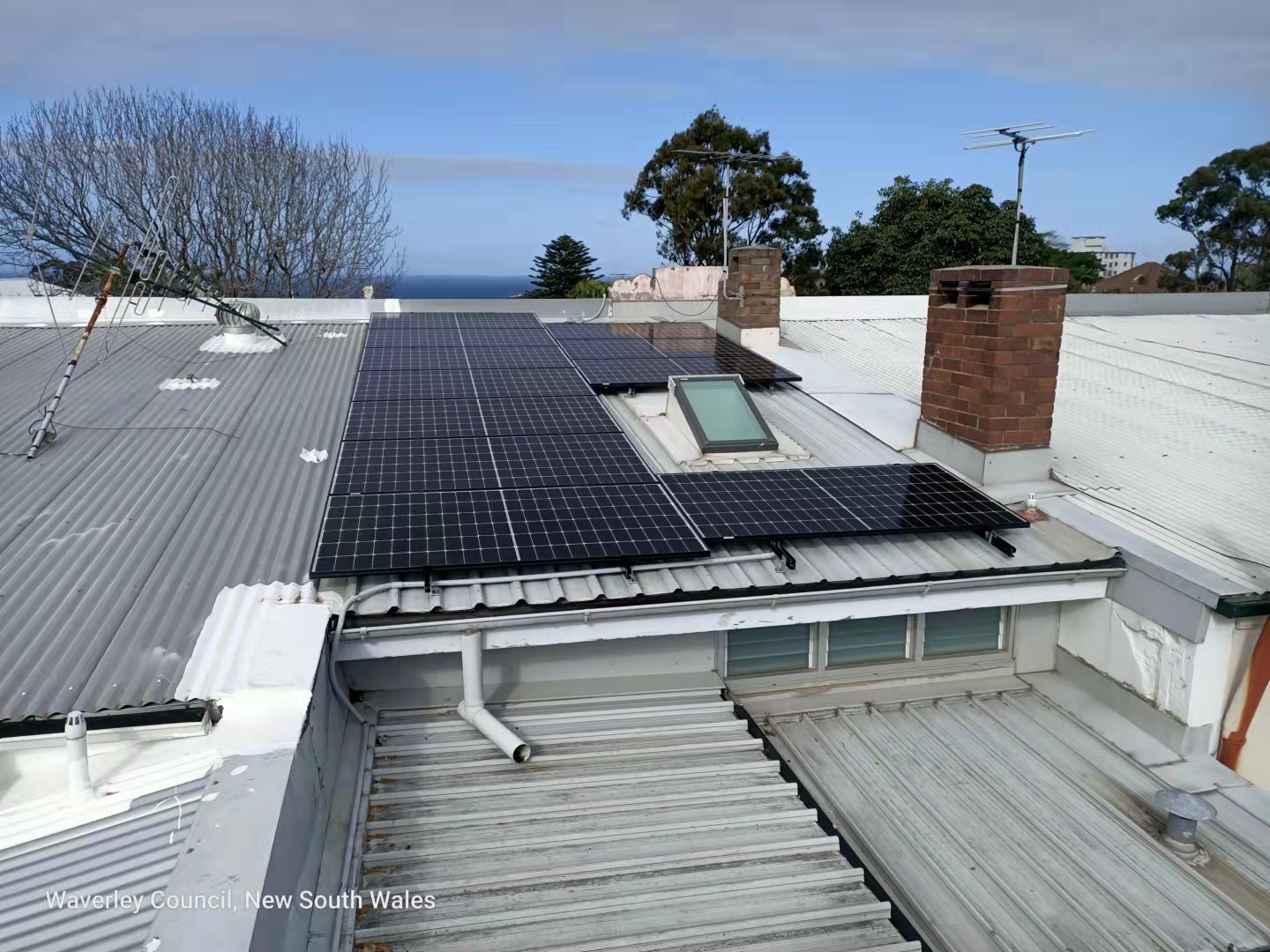 I've always wanted to install solar because I've always cared about the environment, so it's been wonderful to finally be able to do this. After we moved in, we applied for a Commonwealth Bank Green Loan, which can provide up to $20,000 to install clean energy products including solar panels, battery packs, solar or heat pump hot water or EV charging. With really low interest rate (0.99% fixed rate over a ten year period*) it was basically free money, and from day one we were cash flow positive. The solar panels started saving us money straight away, and now we have a new asset on our roof.
I used the Solar Quotes website to get quotes, I found them a trustworthy source of information. We installed a 6.2 kW system (Canadian Solar panels with Enphase microinverters). I would have happily installed more panels, but we were limited by the size of our terrace roof. The installer took care of the Federal Government rebate, and it was all accounted for in the quote.
Initially when we connected the solar to the grid, our electricity retailer dropped the feed in tariff** from 12c/kWh to 3c/kWh. So I decided to switch providers to a more competitive feed in tariff and now we have a credit on our bill. Since installing solar, all of our habits have changed. We run our dishwasher and do our laundry in the middle of the day. It's been really easy to adapt, plus it saves money and is good for the environment.
My first car purchase was a plug-in hybrid, but I never wanted to fill up with petrol! During the pandemic, the price of secondhand vehicles was rising and the price of a Model 3 Tesla was dropping. With the Government's $3,000 rebate and stamp duty exemption, it suddenly became very economical to upgrade to a fully electric vehicle.
I haven't had any range anxiety. As an NRMA member, I can use any of their fast charging stations which are available up and down the Coast, for free! In terms of charging my car at home, I paid an electrician to install a 32 Amp charger in my garage and I control the time of day that I charge my car battery with my phone. So I have zero fuel costs as I only charge the car with solar. I haven't needed to upgrade to a super (fast) charger yet.
As the price of batteries continues to drop we may look into getting a battery installed at home. But we still have a gas bill, because we still use natural gas in the house. Given emerging information on the health concerns around gas, we will first look into replacing our gas appliances, when they need upgrading, with electric alternatives such as switching to an induction cooktop in the kitchen and perhaps an electric water heater with a heat pump.
*Commonwealth Bank Green Loan current interest rate is 1.99% over a ten-year period.
**Feed in tariff means a credit you receive from your energy retailer for any unused electricity "fed" back to the grid