Circular Economy Programs
Traditional 'take - make - dispose' waste processing is not sustainable. Waverley is embracing waste management that embeds circular economy principles. This means strengthening our resource recovery to keep dangerous wastes out of our waste streams, supporting textile and other materials recycling and reducing the need to source new materials.
Council will also continue to provide targeted education, infrastructure and enforcement to ensure our neighbourhoods stay clean for everyone to enjoy. In this way we will ensure we can safely manage our waste, meet legislated targets in waste reduction and minimise impacts on our environment and community.

Increasing residential waste recovery by 80%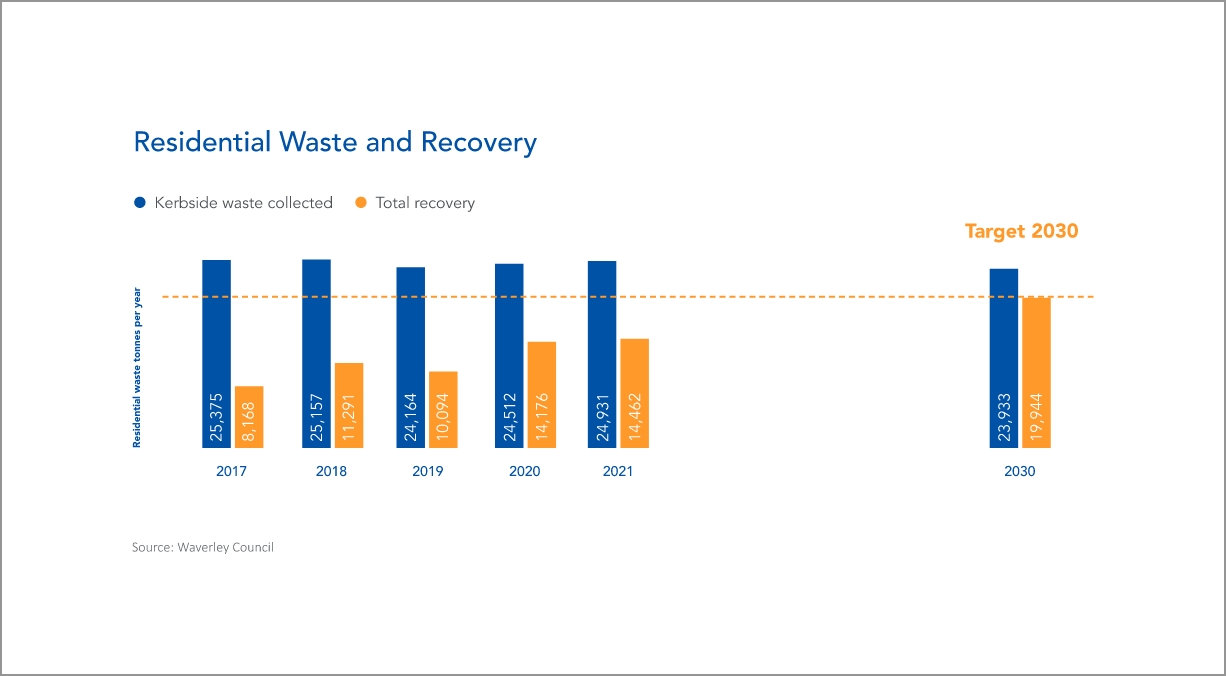 Learn more about Waverley's sustainable waste programs

Recycling right and problem wastes disposal

Organics separation opportunities

Education and enforcement to reduce litter and illegal dumping