Sustainability Leadership Programs
Waverley Council is committed to Sustainability Leadership to meet our community's expectation for the highest standards of environmental performance and stewardship of our local area. This means actively reducing emissions through our fleet, facilities and procurement, building climate resilience, delivering low impact events and ensuring circular waste solutions.
It includes reflecting environmental value in our investments, planning and asset management, and advocating strongly to support and drive policy at all levels to ensure environmental protection, locally and globally. Fostering community and business-led environmental initiatves also helps ensure that sustainability in Waverley is 'second nature'.

Our pathway to Council Net Zero Emissions by 2030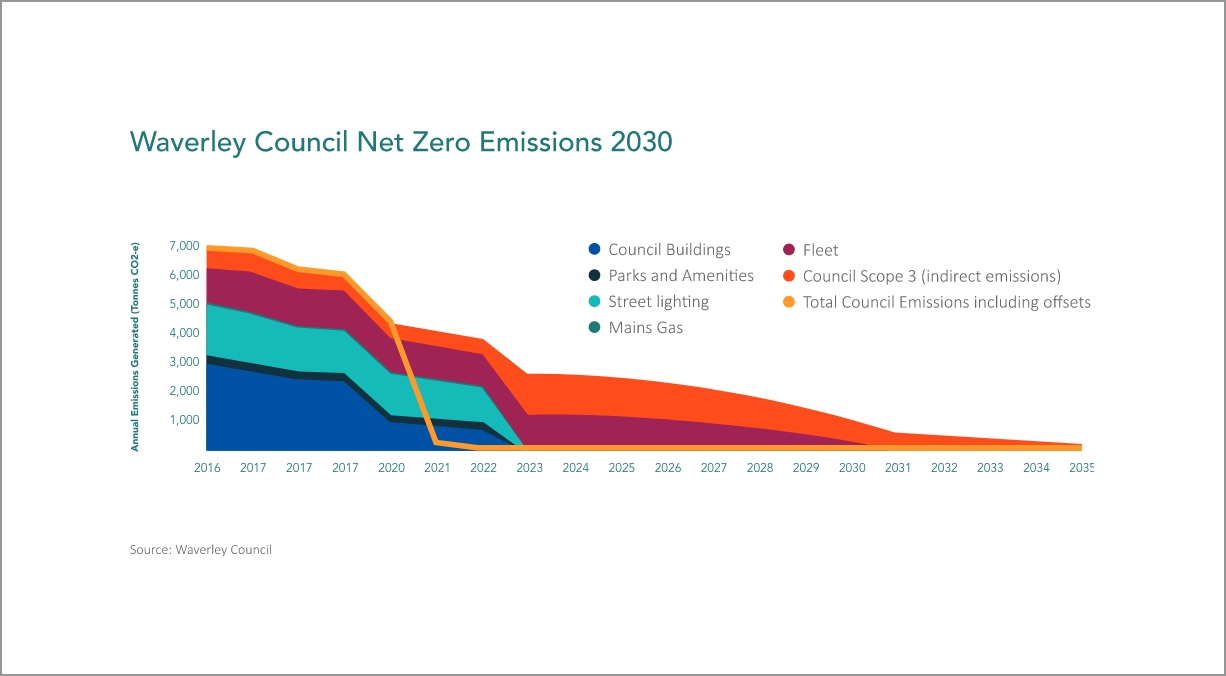 To learn more about how Council will meet its Sustainability Leadership Targets

Council leading by example and delivering results

Positive impact of operations, policies and processes

Fostering advocacy and community-led environmental action