In a circular economy waste is a resource, and new businesses and opportunities are emerging to help residents and businesses exchange recyclable materials for good, such as at Return and Earn depots in Bondi Junction. Envirobank is an indigenous owned company fundraising with Bronte Surf Club through the NSW Exchange for Change program.
If you were down at Bronte beach on 18 February or 18 March you may have noticed a small commotion around some blue and orange banners. You may have even overheard a mention of something called '100% Clean Recycling'. Well, that would be us!
We're Envirobank. An indigenous-owned and led company passionate about caring for Country, and creating a positive environmental and social impact by incentivising bottle and can recycling.
Even if you're doing right by your yellow bin, there's still no guarantee that your bottles and cans will actually be recycled. Contamination can happen anywhere. It could be a less-than-thorough neighbour or a passerby with a banana peel. Before you know it, a truckload gets contaminated and the load ends up in landfill. What a waste!
When you recycle with us, we guarantee your bottles and cans remain in the circular economy, so you can feel good that the recycling you do makes a difference - because recycling isn't waste, it's a resource. We make it really easy - and financially rewarding - for people, schools, community groups and businesses to recycle beverage containers with our convenient pickup service.
When you book a pickup service, you can donate your refunds to our awesome partner Bronte Surf Life Saving Club to fund vital life-saving equipment and training programs to help keep our brave volunteers readier than ever.
We're run pop-up Drop and Go events through out the year, so come along, bring your empty 10c eligible containers to help fundraise, and join the games and education activities .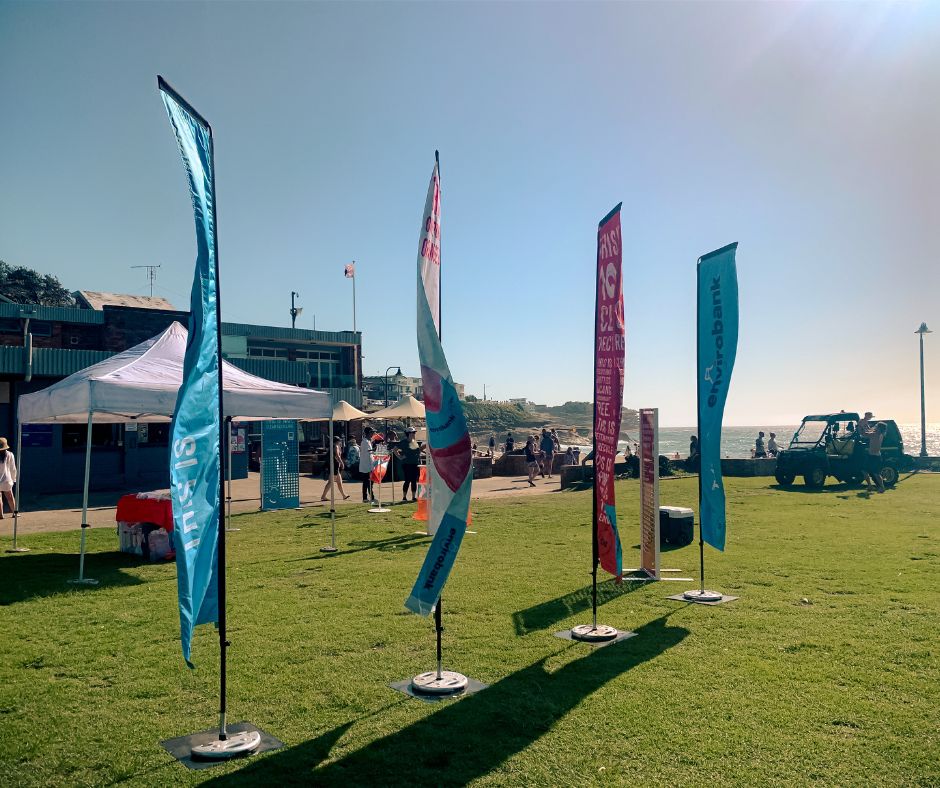 A big thank you to Bronte Surf Life Saving Club and Waverley Council for having us. If you can't make it, head to envirobank.com.au/pickup to register and learn more.
See you between the red and yellow flags!