The eastern suburbs of Sydney are home to over 50 unique species of birds, reptiles, and mammals including some endangered species such as the Powerful Owl, Green Sea Turtle and Grey Headed Flying Fox. WIRES (Wildlife Information, Rescue and Education Service) East is a small, but incredibly dedicated group of rescuers and rehabilitators that spend their days and nights working together to help our local urban wildlife survive and thrive.
I was first inspired to join WIRES when a baby brushtail possum living in our roof fell through to the kitchen. The devastation of Black Saturday bushfires further galvanized my conviction to help wildlife however I could. Each year WIRES East is responsible for thousands of rescues across the eastern suburbs, with spring being a particularly busy time. This is a week in my life as a WIRES volunteer in Waverley.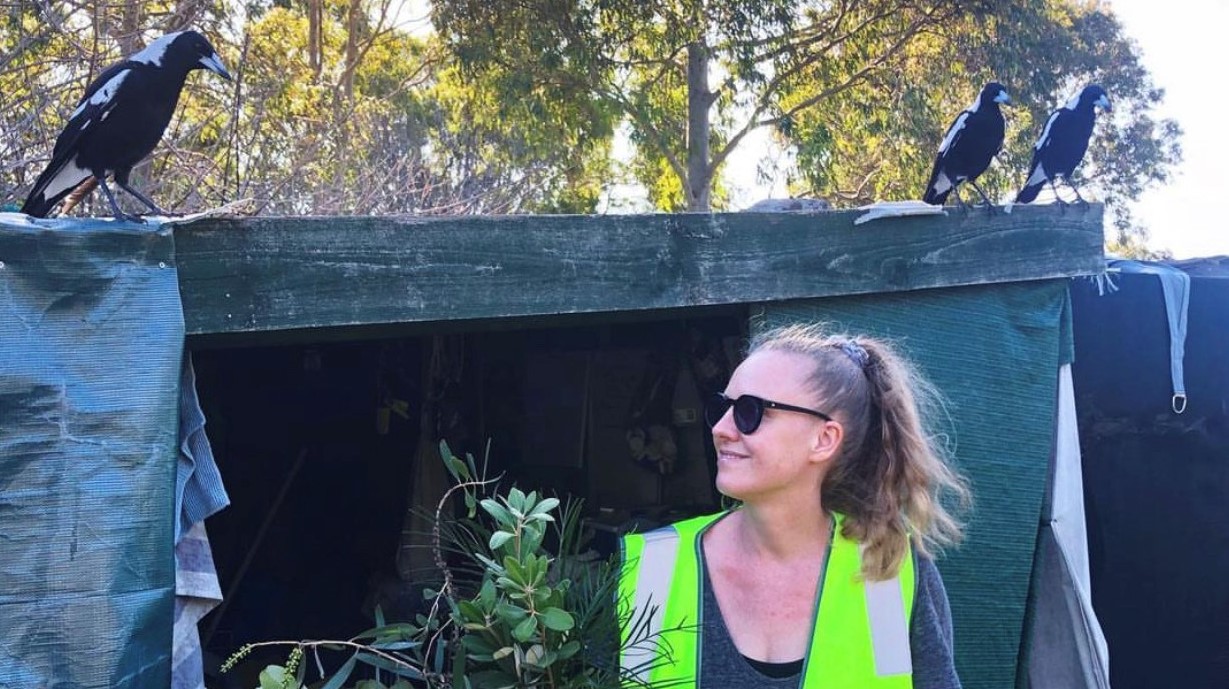 Sunday morning
I received a call about a kookaburra trapped between two fences in Bondi Junction. Luckily, the kookaburra was accessible with a long net and was lifted to safety. He flew back home to its family in the nearby gum-tree who laughed with delight.
Monday night
I received a late-night call about a baby brushtail possum found freezing on a concrete path near Dixon Park, Bondi. It appeared to have fallen from its mother's back as she jumped across the road from one tree to another and needed immediate warmth and hydration throughout the night.
Tuesday afternoon
Another WIRES rescuer is having trouble reuniting a baby tawny frogmouth with its parents in Centennial Park. So, it's all hands on deck as we search for the parents and nest in the area where the chick was found.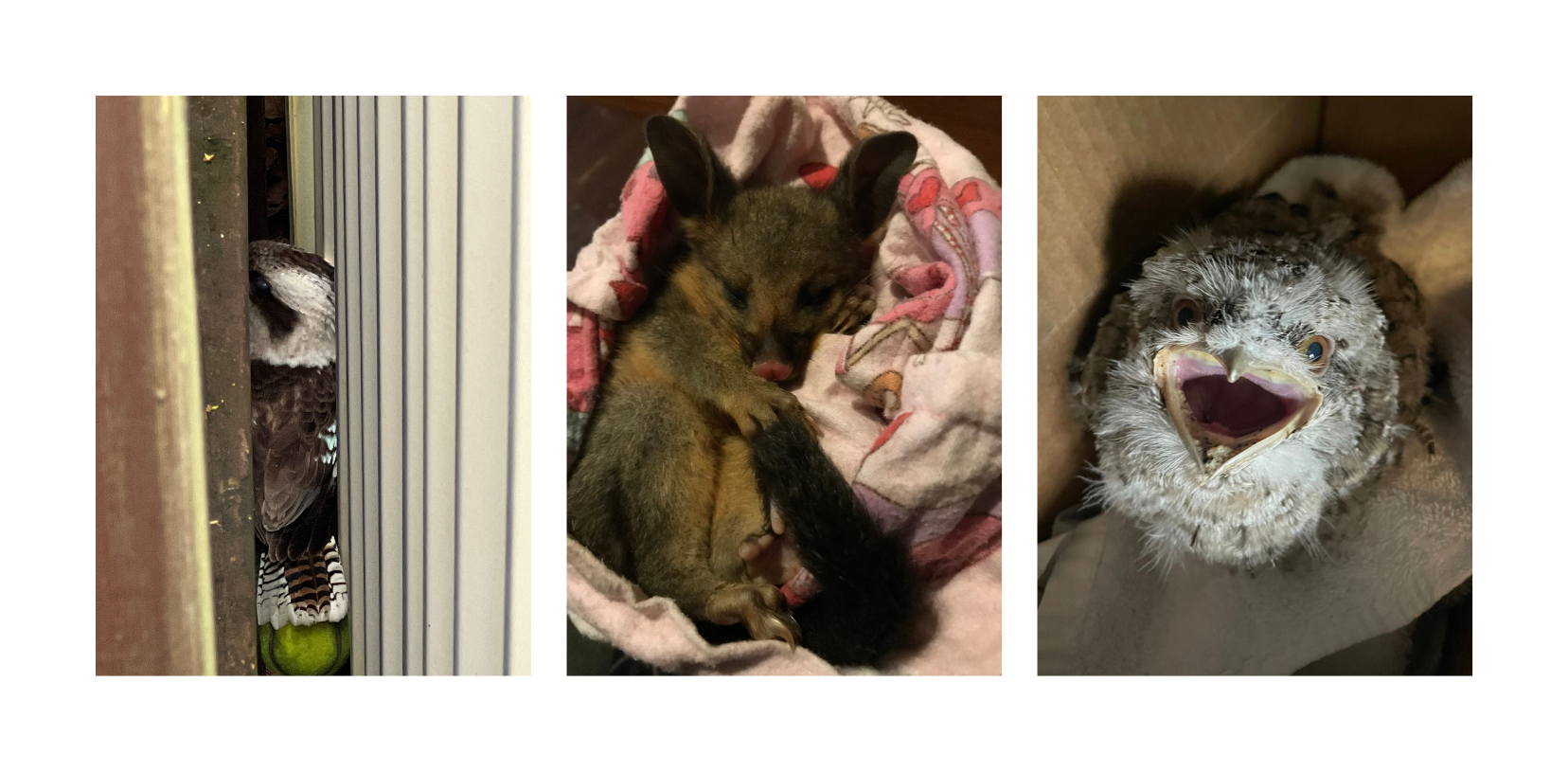 Wednesday evening
An adult ringtail possum is found dragging his legs after a dog attack in Bondi. We take a trip to the vet which shows no breaks or nerve damage, so he will be kept for rehabilitation until he is able to climb again. Then he will be released back where he was found, as per government regulations, because possums need to be released in their own territory to survive.
Thursday afternoon
A fledgling raven in Rose Bay has finally left the nest as it learns to fly, but unfortunately after landing on the ground, it can't work out how to get back into the tree branches. We place it back into the tree so it can be fed by its parents and is safe from the cars, cats, and dogs below.
Friday evening
A juvenile ringtail possum is found in the garage of a home, after a cat attack at dusk – a common issue in the area. It is taken to our local possum expert who treats the wounds immediately. Later that night an adult ringtail possum is found in an apartment block after a bout of heavy rain and is released into a corridor of trees next to the apartments after the rain has cleared.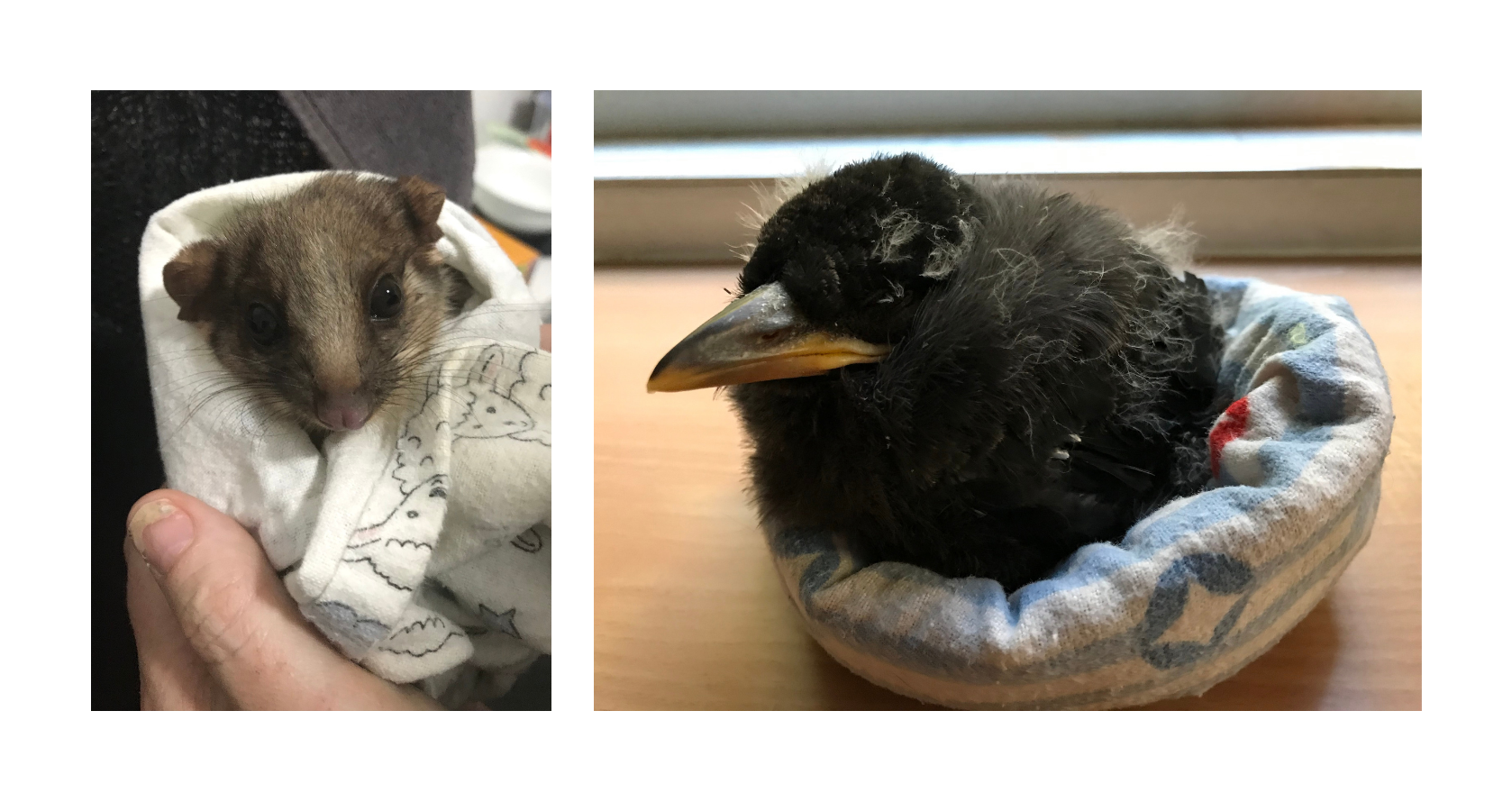 Saturday evening
A call comes in about a baby currawong that has fallen from the nest in Bondi during high winds. The little nestling is kept warm and looked after overnight, and then one of our specialist bird carers arrives to take over the two hourly feeds, until we work out a solution to get it back into the nest.
A busy week but extremely rewarding week!
If this blog sounds interesting to you, WIRES East is always looking for new members and volunteers to help our wildlife adapting to urban life. You can contribute in many ways, from rescuing and caring, transporting animals, helping with food collections, administrative tasks, or feeding rehabilitated possums and birds getting ready for release. Full training is available. More details on getting involved with WIRES East, can be found on the website here.
Another way you can help wildlife is by ensuring your garden is wildlife friendly, by planting native plants, providing water, logs and rocks.
If you find a young bird learning to fly, move it off the ground to a tree branch and wait for its parents to return to make sure it is being fed. If unsure, or you find injured wildlife, call WIRES immediately on 1300 094 737 for advice.
WIRES East is entirely volunteer run and gratefully accepts donations here: https://www.wires.org.au/branch/sydney-east
---
Author: Stephanie Carrick
Stephanie is a Bondi local, and member of Council's Sustainability Environment Expert Panel. She is the Project Manager at the Sydney Basin Koala Network and has volunteered for WIRES for the last 3 years.