It's National Ride2School day on 24 March, so this month we are celebrating local opportunities to practice active transport in Waverley, and reap the benefits.
Active travel means physically active ways of getting around like cycling, walking – or even skateboarding. Waverley Council supports safe, well-designed and connected networks for people of all ages and abilities to ride or walk to get around.
Hooray for the BJ Cycleway - Thursday 9 March
This month we are celebrating the official opening of the Bondi Junction Cycleway, following the completion of the final section which links Oxford Street, Syd Enfield Drive and Bondi Road to Centennial Park. Already over 7,000 trips along the cycleway are being taken every week. This project aligns with Council's vision to reduce car travel overall, and will help Council to achieve our community greenhouse gas emission reduction target of net zero by 2035.
The whole community is invited to join Council representatives at the cycleway's official opening on Thursday 9 March, 7am-9am, corner of St James Road and Oxford Street, Bondi Junction. Hope to see you there!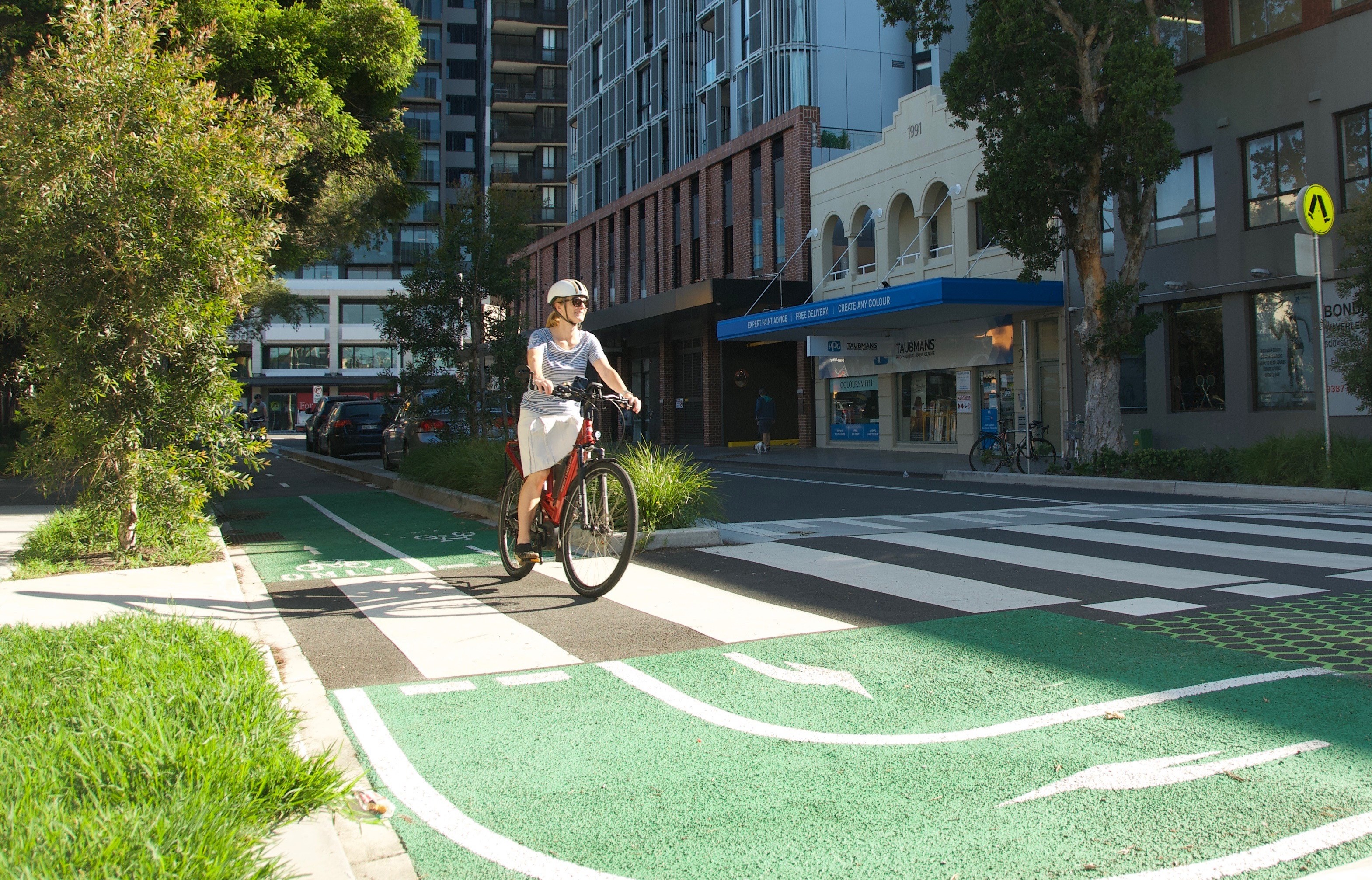 National Ride2School Day – Friday 24 March
National Ride2School Day is a national celebration of active travel. It is a day full of fun and colour where students, teachers and parents discover the joy of riding and kick-start healthy habits for the future. Encourage your school in more active travelling by joining more than 350,000 students across the nation who ride, walk, scoot and skate to school on Friday 24 March, 2023.
Register your school for Ride2School.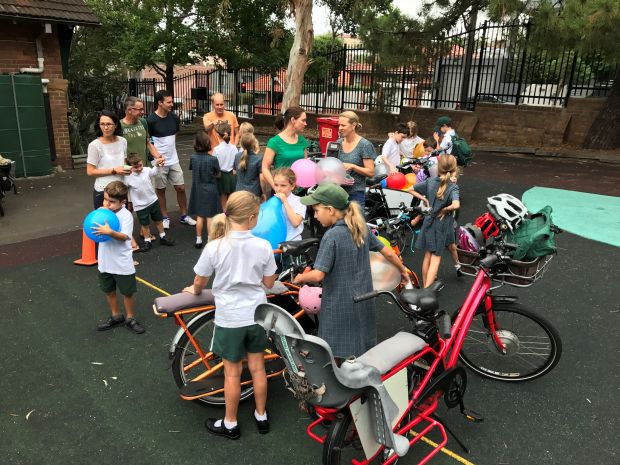 Join the Mayor's Safe Walk to School
Physical inactivity in children and youth is an international epidemic with one in five primary school children and one in four secondary school in Australia considered obese. But unfortunately walking and cycling are now the least common ways for children in Australia to travel to school, with most kids being driven, a 2018 Heart Foundation study showed.
So last year Waverley Council started investigating ways to ensure safe pedestrian connections to schools in our area. Council has been meeting with interested schools and students to join the Mayor's Safe Walk to School project. There are still spaces available for schools to join - Email Waverley's Transport Team here for more details.
Cycling is not just for kids!
Are you over 65 or living with a disability? You can get out and about and experience the beauty of Sydney's Eastern Suburbs parks and landscapes with a FREE trishaw ride!
Powered by BIKEast and Cycling without Age, and organised by Holdsworth Community, FREE trishaw rides through beautiful Centennial Park are now available. Come along for a coffee, a chat and some active travel – with someone else doing the pedalling… Upcoming datesinclude Friday 3rd, Monday 13th and Friday 31st March 2023, but bookings are essential . To register visit here.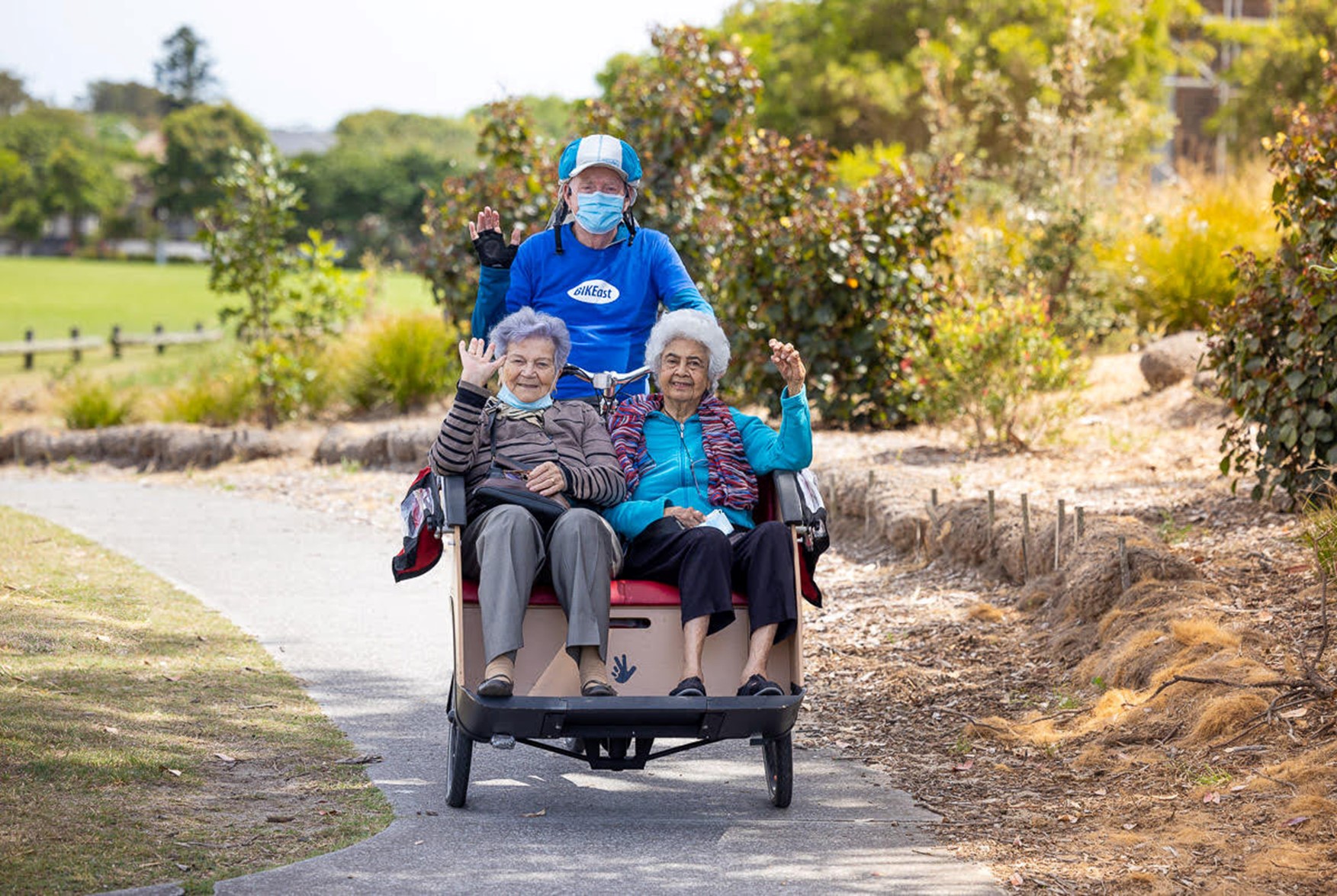 Not only is active travel fun – but there are many other benefits to enjoy.
Health Benefits - Active travel enables us to be physically active in everyday life by walking or cycling to our destinations. Even a moderate amount of daily exercise can improve both physical and mental health. Important benefits include lowering the risk of heart disease, reducing high blood pressure, and relieving stress.
More Mobility - Active travel provides people who cannot drive with options for getting around independently. Those who benefit most include children (particularly for travel to and from school), seniors, and people with low income. Increasing active transport options also decreases congestion and demand for parking.
Livability - Neighbourhood amenity can also be improved through active transportation. When residents are out on foot or bike, they interact more with their neighbours. Streets become safer, not just in terms of traffic but crime as well since there are more eyes on the street from pedestrians and cyclists. Active transportation can help build community and create social capital.
Supporting the local economy - There are also economic benefits for individuals and communities that support active transport, including lower transportation costs for individuals and families, savings through less wear and tear on the streets and a more footfall past local businesses.
Environmental Sustainability - Last, but by no means least active transport can help address environmental challenges, like air and noise pollution, greenhouse gas emissions, and it's even safer for our local wildlife and companion animals. Is it time for you to "get on your bike"?
Author: Suzanne Dunford, Manager, Sustainability and Resilience, Waverley Council
1 March 2023