Waverley young people and seniors unite to create local climate change solutions
29 September 2021
Waverley Council is inviting residents ages 10 to 15 and 60 and over to join a new intergenerational program aimed at reducing future climate change.
Power to the Future: Harnessing Intergenerational Knowledge for Collective Climate Change Impact will see youth, seniors, council officers and community partners come together to develop fresh ideas and locally identified climate solutions.
The project has been assisted by the NSW Government through its Environmental Trust and is being delivered by Council in collaboration with Amnesty International, Eastside Community Group, Plastic Free Bronte, Responsible Runners, Transition Bondi, UTS Climate Justice Research Centre and the Jewish Sustainability Initiative (formerly Voices for Power East).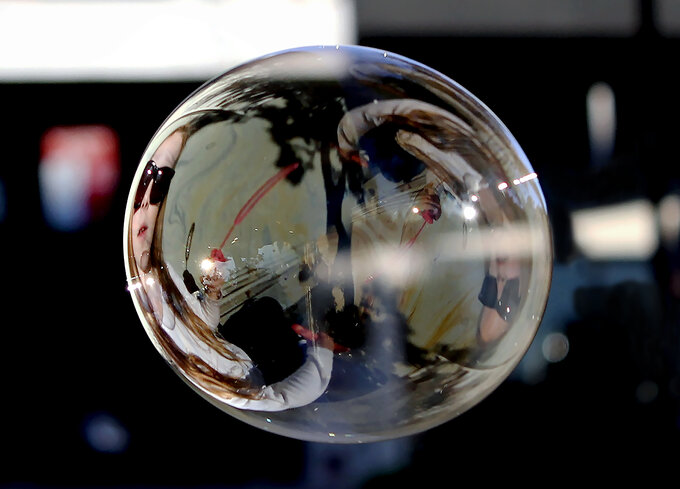 The intergenerational group will develop local ideas to help protect our planet. Image: Waverley Council.
Mayor of Waverley, Paula Masselos, said the group will also help spread the word about current sustainability initiatives and behaviours in Waverley.
"Increasing concentrations of greenhouse gas emissions are driving global heating, which is affecting us here in Sydney's eastern beaches through increasing temperatures, extended dry periods and more intense and frequent storms," Mayor Masselos said.
"Climate change has been identified as Australia's most significant and pressing youth issue and something that our young people in Waverley want their leaders to do something about, urgently.
"Power to the Future will be a platform for our young people to work with older members of our community to learn from each other and share and translate ideas, new knowledge, skills, and energy to influence change and produce tangible local climate actions."
Council is looking to recruit around 10 young people and 10 people over the age of 60+ to join the group. All must reside in the Waverley Local Government Area.
Some of the activities participants will be involved in include:
interactive discussions between youth and seniors
upskilling opportunities focusing on climate change science, climate change justice, communications and leadership
training in digital storytelling, video making and video editing
creating short films related to local climate change solutions
presenting ideas and short films to schools, family and personal networks, Council Precinct committees and Waverley local community
measuring impact on a digital monitoring app, and
helping develop local climate action campaigns/program.
Due to current COVID-19 restrictions, activities will be delivered online by Council officers and leadership experts. Face-to-face activities will take place if permitted by Public Health Orders and if they can be undertaken safely.
The project will run from October 2021 until June 2023. However, most activities needing partners' and participants' involvement will take place between October 2021 and November 2022.
For more information about how to apply, visit: https://www.waverley.nsw.gov.au/powertothefuture
-ENDS-
Media Enquiries: media@waverley.nsw.gov.au or 0416 075 532.