Waverley Council welcomes Eastside Radio to Bondi Pavilion  
7 June 2022
Waverley Council is delighted to announce that it has awarded the license to operate the community radio studio at Bondi Pavilion to local broadcaster Eastside Radio 89.7FM.
Eastside Radio was established more than 40 years ago and around 90,000 listeners tune in to its arts and news programs each week.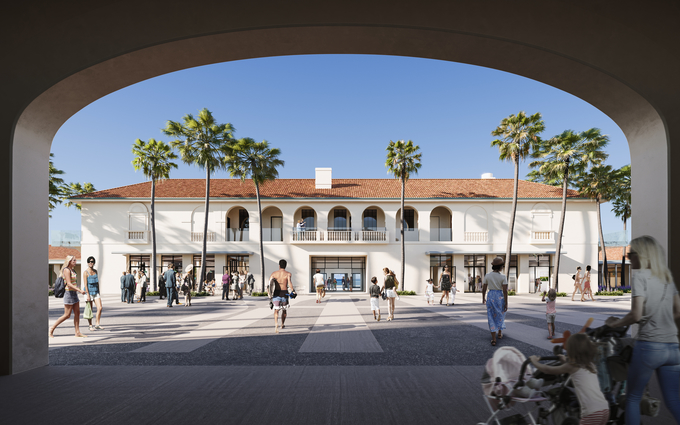 Council's General Manager, Emily Scott, said the Pavilion has been a part of Waverley's cultural identity for more than 90 years and will now have an ongoing presence on the FM dial.
"We are confident that Eastside Radio will do a marvelous job in activating our radio studio through the creation and broadcast of localised content and community engagement initiatives for all of Waverley," Ms Scott said.
"People will be able to tune in from home or on the drive home from work or when visiting Waverley."
Managing Director Tony Smythe from Eastside Radio said the studio operating license represents a proud new chapter in the station's long history of broadcasting from Sydney's eastern suburbs. Eastside broadcasts from the studios in Paddington and will use the studio at the Pavilion as a second site.
"Many of Eastside's presenters and producers are working musicians, DJs, and artists while others have a background in journalism, science and education," Mr Smythe said.
"It is also the only radio station in Sydney to devote five mornings a week to supporting theatre, dance, film, design, literature, Indigenous, visual and other art forms, so we think it is a natural fit for us."
The Pavilion's radio studio will be operated by Council as a shared facility through a licensing agreement with Eastside Radio. Scheduled to open in September, the radio studio comprises a professional standard broadcast and producer facility with shared access to two music studios.
The studios have network connectivity to the theatre and broadcast radio station for audio recording and AV streaming between the rooms. It is designed for flexible production of live-to-air programming, accommodating different users at one time.
Council called for Expressions of Interest in February for the Bondi Pavilion Community Radio Station License which was voted on by Council in closed session on 17 May. The resolution can be found on page 19 of the Minutes of the May 2022 Council meeting.
The Council's restoration and conservation works at the Pavilion are due for completion this month. The restoration includes:
an updated art gallery
new cultural spaces including the 'Bondi Story Room'
two dining venues (a restaurant and a café)
larger Pottery Studio including a second kiln
new toilets, showers and a family and accessible bathroom and change space
expansive refurbishments and upgrade to all the Pavilion's unique existing rooms
landscaped internal courtyard spaces
new grand entrance to the north and creating additional east-west connections through the Pavilion
better connection from Campbell Parade to the beachfront.
For the latest Bondi Pavilion project updates, visit https://www.waverley.nsw.gov.au/bondipavilionproject
-ENDS-
Media Officer
Tel: 0416 075 532
Email: media@waverley.nsw.gov.au