Waverley Council trials new street play initiative
25 February 2020

Waverley Council is trailing a new street play initiative to help keep children active and bring communities together.

Participating streets will be closed to traffic on Sunday afternoons to allow children and families to play and socialise safely.

The initiative is the brainchild of Mayor of Waverley, Paula Masselos, who said opportunities for play are vital to a child's development and wellbeing.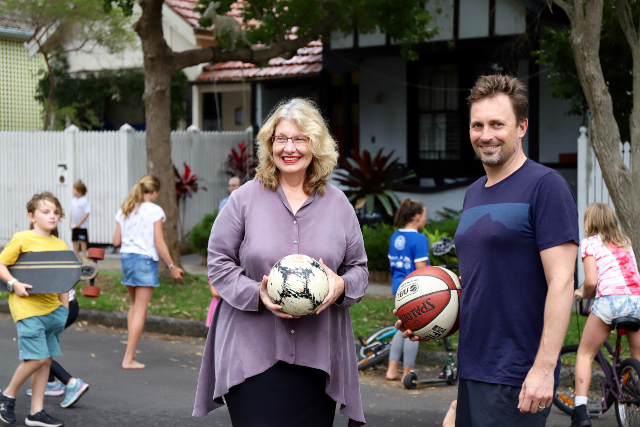 "Growing up, I remember how fun it was hanging out with the neighbours' kids, playing ball games in the street and having a lot of fun," Mayor Masselos said (pictured above with Bondi resident Alex Unsworth).

Council was planning to trial the initiative in just four streets (St James Road, Bondi Junction, Millers St, Waverley, Cox Avenue, Bondi and Busby Parade, Bronte), but will expand to other streets due to growing community interest.

"With more and more kids growing up in apartments and houses being built on smaller blocks of land where there's no yard, I think the capacity to be able to play on the street is a really important option and opportunity for kids and families," Mayor Masselos said.

"It'll help kids get off their electronic devices and get neighbours talking to each other and friendships become formed that way.

"There are a lot of streets around Waverley that don't receive a lot of traffic on a Sunday afternoon and would be ideal for the trial. I must stress though that not all streets that put their hand up will be approved for street play if our engineers find the street is just too busy."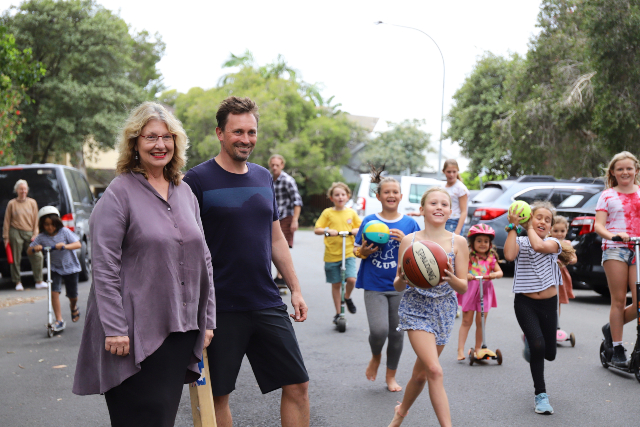 Parents will be trained in what is required to close a street off and how to manage local traffic. The street closures will be classed as 'events' and the insurance fee will be covered by the Council until the end of the financial year at least.

More information will be available on our website shortly, but in the meantime, to register your interest, or to learn more, please email calum.hutcheson@waverley.nsw.gov.au