Waverley Council targets carbon emissions in landmark energy deal 
25 February 2022
Waverley Council is giant step closer to having net zero carbon emissions by 2030. It will be supplied with renewable energy from three NSW solar farms as part of a $180 million renewable energy deal brokered by the Southern Sydney Regional Organisation of Councils (SSROC) with electricity retailer ZEN Energy.
The landmark retail electricity agreement will deliver over 214 gigawatt hours of electricity per year to 25 councils across NSW including neighbouring Randwick and Woollahra councils.
It involves the supply of electricity to over 300 major council facilities, more than 210,000 streetlights and more than 3000 small sites managed by councils.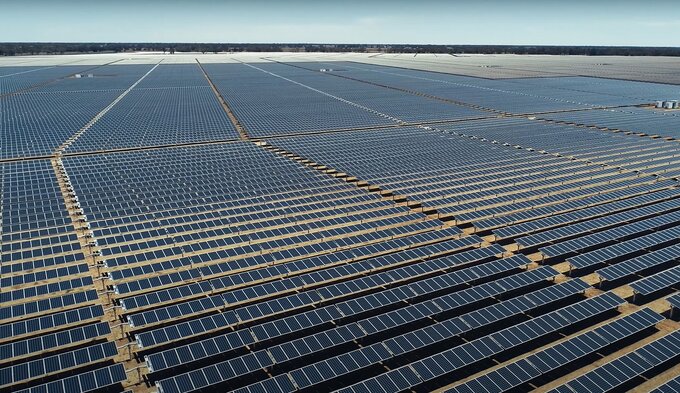 The Nevertire Solar Farm near Warren in northwest NSW is one of the solar farms supplying the renewable energy as part of the landmark deal.
Mayor of Waverley, Paula Masselos, said Waverley Council has opted for 100% renewable energy under the agreement, which will power our eight major facilities, 45 smaller sites and thousands of streetlights.
"Waverley Council was one of the first local governments nationally to formally articulate a strategic environmental vision," Mayor Masselos said.
"This Environmental Action Plan includes ambitious medium and long-term targets in the areas of waste, water use, greenhouse gas reductions, biodiversity, and transport.
"Our targets and strategies are based on data analyses and research. In July last year, Waverley Council became one of the first organisations in Australia to declare a target of net zero carbon emissions by 2030.
"Council will be able to meet the new target by purchasing 100% renewable energy phasing out gas and switching to electric vehicles, whilst ensuring ongoing energy efficiencies.
"Our previous net zero carbon emissions target was 2050 but Council recognised that's too long in the future and that urgent action was required now to help keep increases in global temperatures to a minimum."
The 25 participating councils collectively represent over 3 million people or almost 38% of NSW population. The agreement commences in 2022 and runs to 2026 with an option to extend to 2030.
The participating councils are: Bayside, Burwood, Campbelltown, Canada Bay, Canterbury-Bankstown, Fairfield, Georges River, Hornsby, Hunters Hill, Inner West, Ku-ring-gai, Lane Cove, Liverpool, Mosman, North Sydney, Parramatta, Port Stephens, Randwick, Ryde, Singleton, Sutherland, Tamworth, Waverley, Willoughby and Woollahra.
-ENDS-