Waverley Council supports flood-affected communities 
21 March 2022
Waverley Council has unanimously supported a Mayoral Minute to help communities affected by the recent flooding event.
At the March Council meeting, Council resolved:
1. Recognises that the recent floods have left many communities and people in need and that the Waverley community is ready to provide assistance in the best way we can.
2. Notes that Resilience NSW has requested that financial support should be channeled through the GIVIT platform.
3. Endorses and promotes GIVIT as the preferred option to support victims of the recent NSW floods.
4. Requests the Mayor write to the flood-affected local government areas in NSW within seven days to offer support by way of staff resources and equipment as and when appropriate.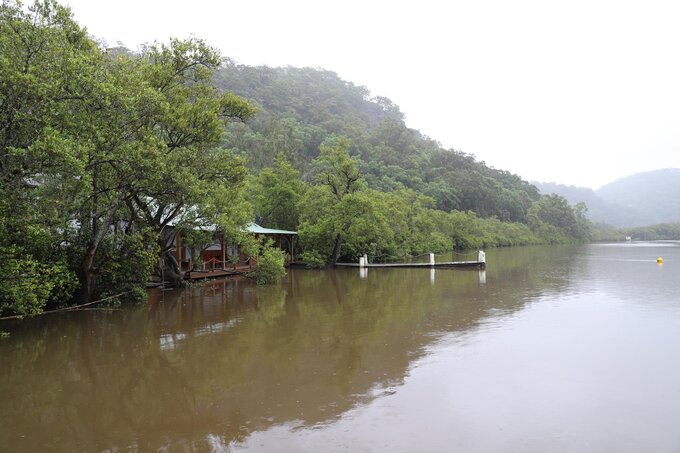 Clean-ups continue along the Hawkesbury River after the recent flooding. Picture: Deborah Field.
Mayor of Waverley, Paula Masselos, said the recent persistent flooding has left many communities in need and people of Waverley would like to help, and to know where best to direct their efforts.
"During the 2019–2020 bushfire season, Waverley Council supported impacted communities by offering staff and resources, when appropriate, to local councils that requested our assistance," Mayor Masselos said.
"We're offering this support to our flood-affected local government areas and encourage our community to help out as well by donating to GIVIT.
"100% of publicly donated funds received by GIVIT will be used to purchase exactly what's needed by people and communities impacted by storms and flooding.
"This includes cash for fuel, cleaning materials, pharmacy items, emergency accommodation and emergency supplies, including food, baby food and pet food. These are the types of items these communities need.
"We also know high temperatures and severe weather events such as storms and floods are likely to increase further under projected climate change, hence why Council adopted a target of net zero carbon emissions by 2030."
To donate, click here.