Waverley Council releases plan for managing open spaces during summer
Mayor of Waverley, Paula Masselos, today released Waverley Council's plan for the operational management of outdoor public spaces and beaches over the upcoming summer period.
The purpose of the plan is to help Council manage beaches and open spaces in a COVID-safe way and in line with Public Health Orders (PHOs) and health advice.
In releasing the plan, Mayor Masselos said this coming summer will not be a normal summer and calls upon our residents and visitors to come together to help protect each other by abiding by the PHOs and our COVID Summer Plan. The plan covers Waverley's beaches, parks and reserves, the Bondi to Bronte Coastal Walk, picnic tables, BBQs, and outdoor seating areas and outdoor fitness stations and playgrounds.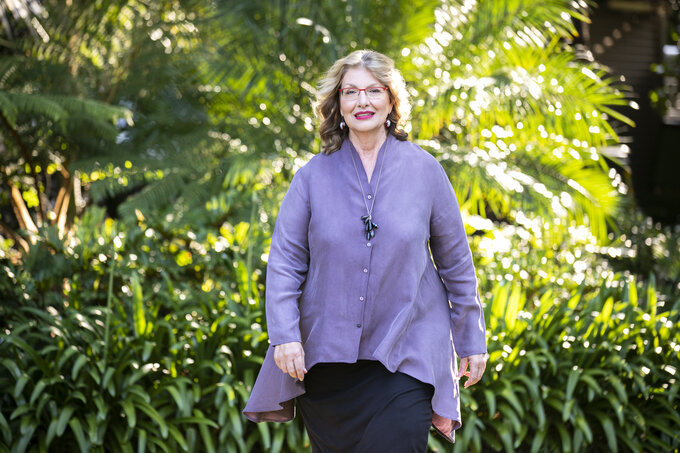 "Our community and visitors have all worked hard to ensure our community has remained safe during this time of pandemic, and I am very appreciative of their efforts," Mayor Masselos said. "This summer will be especially challenging as we expect another very hot summer. However we recognise how important our open spaces and beaches are to people's health and well being, and our focus will be on how to keep these spaces open.
"Our plan has been drafted taking account of consultation with key internal and external stakeholders including Waverley Council staff, Councillors, local surf clubs, neighbouring councils and NSW Police.
"It is operational in nature and informed by the Public Health Orders (PHOs) and health advice. It is designed to be flexible and subject to change as public health order restrictions, health advice and circumstances and conditions change."
Waverley Council has responsibility, in conjunction with NSW Police and other agencies, for helping manage public spaces in order to keep people COVID-safe and to help stop the spread of COVID-19.
"The overarching aim of our plan is to facilitate and protect the wellbeing of our community through the safe enjoyment of our outdoor public spaces and to ensure compliance with the relevant PHOs and health advice," Mayor Masselos said.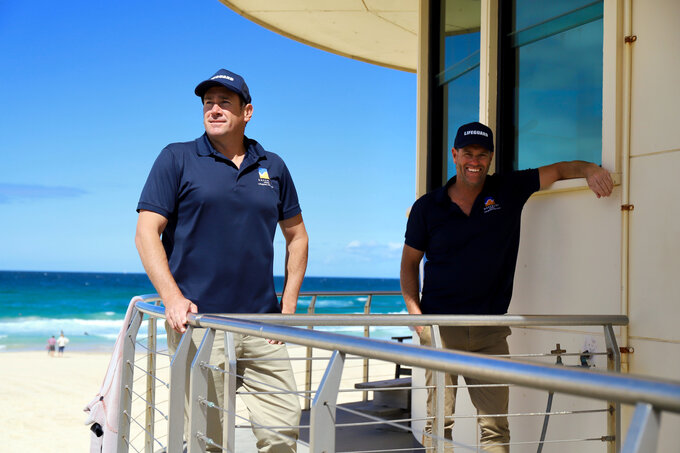 "Our plan involves managing access to the beaches if crowds begin to reach capacity, and working with a range of agencies to encourage people to visit other public spaces or facilities as numbers approach safe limits."
In the instance where our beaches reach agreed capacity – which is Stage 3 of the escalation plan – the Council plan will involve:
Managed access to the beach using barriers to allow crowd numbers to stabilise
Beach and water remain open to those already on the beach and flags remain up
Beach Ambassadors will be at entry points advising that capacity has been reached
The plan also outlines a three-stage escalation plan for the Coastal Walk. If Stage 3 (effective maximum capacity is reached) then:
Access to the Coastal Walk will be restricted
Barriers will be put in place to manage access
People on the walk will be allowed to stay on the walk
Access to the walk will be reopened once it is safe to do so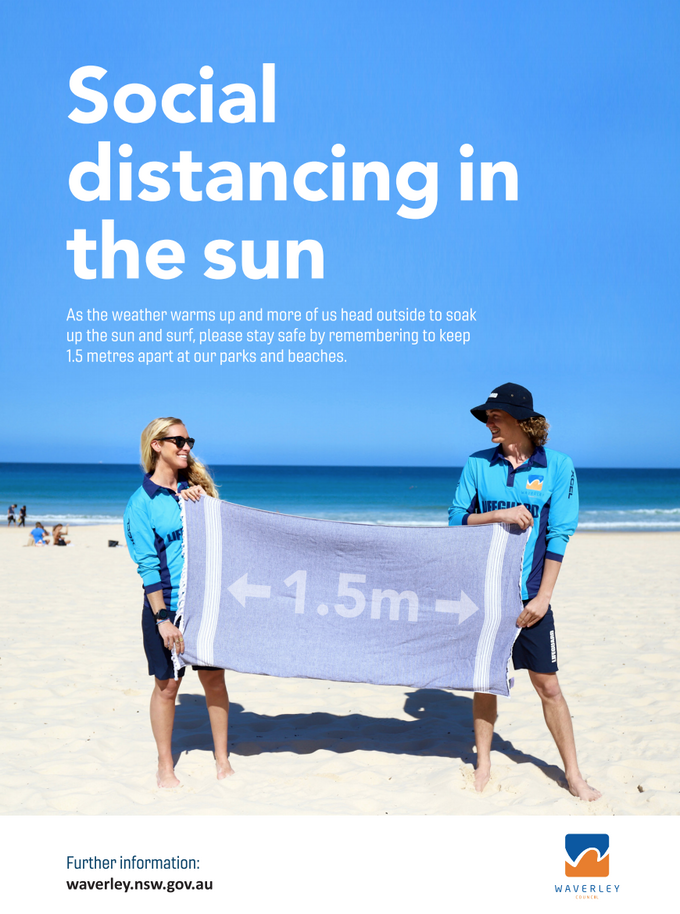 "As with Council's beaches, our other outdoor public spaces such as our parks and reserves will be managed to comply with the PHOs and health advice," Mayor Masselos said.
"If groups exceed 20 people, Rangers will speak to the group and remind them of the current PHOs. If large groups refuse to disperse or move on, then police will be called to assist.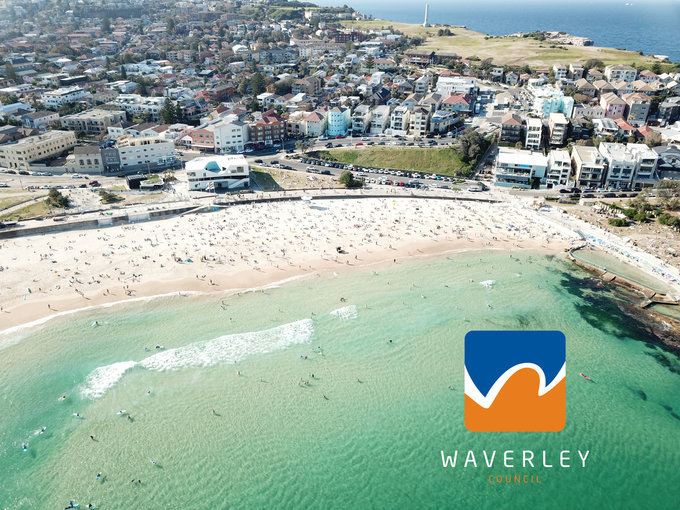 A test for summer: A drone image showing people social distancing at Bondi Beach on Sunday 30 August.
"Again, this is not going to be a normal summer and that is why we are continuing to ask people to follow the current PHOs and maintain social distancing in our public places at all times.
"Please, if our beaches or parks look busy, come back another time or use that time to visit our local businesses who need your support. Again, this is not going to be a normal summer, we all need to adapt and do our bit by staying safe when visiting our public places."
Click here to read the plan.
-ENDS-
Media inquiries: media@waverley.nsw.gov.au or 0416 075 532