Waverley Council holds historic LGBTQ+ roundtable
22 July 2021
For the first time ever, Waverley Council is holding a roundtable with LGBTQ+ organisations, local businesses and other community stakeholders to discuss inclusion initiatives and opportunities in the Waverley local government area.
Mayor of Waverley, Paula Masselos, said tomorrow's roundtable being held online is another important step Council is taking to increase awareness and understanding of issues faced by the LGBTQ+ community.
"The Waverley area is home to a strong and diverse LGBTQ+ community and we want to discuss opportunities for LGBTQ+ initiatives and partnerships in Waverley," Mayor Masselos said.
"The insights we gain through the roundtable, which we'll feed back to the wider community, will help inform the development of Council's strategic plans, including our upcoming Community Strategic Plan, which identifies the community's main priorities and aspirations and provides a clear set of strategies to achieve this vision."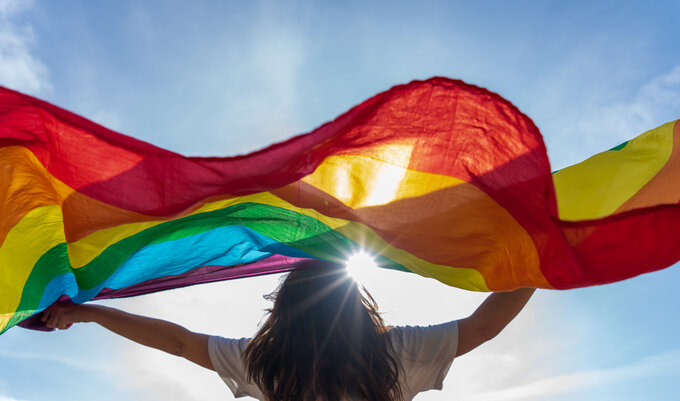 LGBTQ+ health organisation ACON is involved in the roundtable and Council has been working with ACON since 2015 to establish a permanent memorial in Marks Park, Tamarama to gay and transgender people who were targeted in homophobic attacks from the 1970s to 1990s in Sydney.
The Bondi Memorial, due for completion in Spring, has been designed by John Nicholson and Urban Art Projects (UAP) and will comprise a terraced stone structure representing the six bands in the pride flag.
"The Bondi Memorial will serve as a place of quiet reflection where we can heal together as a community whilst never forgetting the tragedies of the recent past," Mayor Masselos said.
"The memorial will mark the changing attitudes of the community at large towards inclusion, acceptance, and celebrating diversity, and we're delighted to have ACON on board for our Roundtable."
Events and opportunities to celebrate Sydney World Pride 2023 will also be discussed at tomorrow's event.
In July, Council gave the green light for the official closing party of Sydney WorldPride 2023 to be held at Bondi Beach in March 2023.
Sydney WorldPride 2023 will be the first WorldPride event ever held in the southern hemisphere. It is expected to attract 1.2 million attendees and help reboot the Sydney tourism economy, with a focus on the arts, culture, and hospitality sectors.
"Bondi's iconic and international appeal was a key component in the committee winning its bid to host WorldPride 2023 which will provide valuable engagement opportunities for Bondi's creative industries, arts and culture networks, community organisations and our local businesses," Mayor Masselos said.
"Bondi is synonymous with diversity, inclusion, respect, and fun and this positive perception of the Waverley local identity, combined with the natural beauty of Bondi Beach, is key to the Bondi Beach Party event's prominent inclusion in the Sydney WorldPride program."
Council will engage with the community to ensure the 'Bondi Beach Party' event planned for the southern end of the world-famous beach is delivered appropriately.
To read Council's Community Strategic Plan 2018-2029, click here.
-ENDS-
Media inquiries: media@waverley.nsw.gov.au or 0416 075 532.