Waverley Council elects Mayor and Deputy Mayor
13 September 2023
Waverley Councilors last night re-elected Councillor Paula Masselos of Lawson Ward as the Mayor of Waverley. Councillor Ludovico Fabiano of Waverley Ward was elected the new Deputy Mayor of Waverley.
Mayor Masselos and Deputy Mayor Fabiano will hold office up to and including 13 September 2024. They are joined on Council by Hunter Ward Councilors Steven Lewis, Sally Betts and Will Nemesh; Lawson Ward Councillors Angela Burrill and Elaine Keenan (outgoing Deputy Mayor); Bondi Ward Councillors Michelle Gray, Dominic Wy Kanak and Leon Goltsman, and Waverley Ward Councillors Tim Murray and Tony Kay.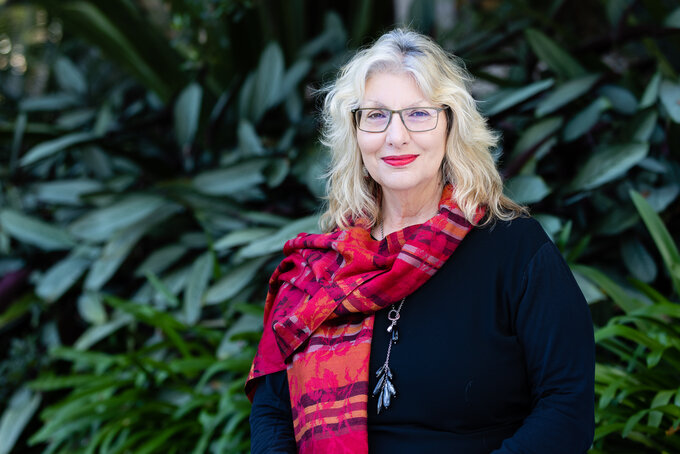 Mayor Paula Masselos was last night relected to the position.
At Waverley, the Mayor and Deputy Mayor are elected by Councilors as permitted under the Local Government Act 1993 (the Act).
This is the third Mayoral term for Councillor Masselos who has served in the position since September 2019. This is the first Deputy Mayoral term for Councilor Fabiano who was elected a Waverley Councilor in December 2021.
Mayor Masselos said she continues to look forward to representing the Waverley community and delivering on the Council's vision for a vibrant and resilient Waverley where our community is empowered to collaborate for a sustainable, connected and innovative future.
"Under my Mayoralty, we have delivered some of Waverley Council's biggest and most exciting infrastructure projects to date including the restoration of the Bondi Pavilion and Glenayr Avenue Streetscape Upgrade, Mayor Masselos said.
"Our secure and prudent long-term financial plan has enabled us to progress several other milestones projects including the completion of the Bondi Junction Cycleway and our restoration of the heritage Boot Factory building at Spring Street, Bondi Junction, which is on-track for completion early next year."
Deputy Mayor Fabiano said he was humbled to be elected to the position.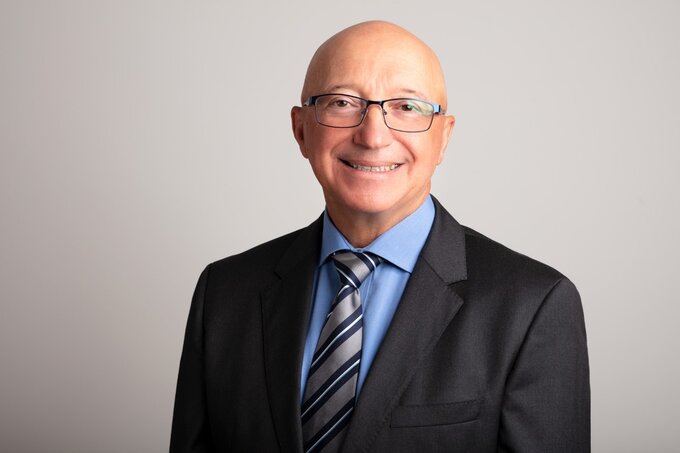 New Deputy Mayor of Waverley, Councilor Ludovico Fabiano.
"Since my election to Council in December 2021, I have been very proactive in getting to know our community and to ensure Waverley residents have a voice and representation in Council," Councilor Fabiano said.
"I look forward to collaborating and working with the Mayor and Councilors in meeting our commitments to the Waverley community for the next 12 months.
"Also,I would like to express our gratitude of thanks to the outgoing Deputy Mayor Elaine Keenan for the work done over the last four years."
Mayor Masselos has been a Waverley Councilor for 12 years and is the sixth woman to serve as a Waverley Mayor.
"Our commitment to helping our community reach net zero carbon emissions by 2035 also received a boost in December 2022 with the adoption of our new Waverley Development Control Plan (DCP) and the launch last month of the Waverley Council Net Zero Alliance," Mayor Masselos said.
"We helped celebrate our resilient community and our diversity through our inaugural Dawn Service of Reflection on 26 January 2023, the Waverley Council International Women's Day Award in March 2023, Sydney WorldPride 2023 and other events and initiatives.
"I am also very proud to support our continued community education campaign about the upcoming historic Voice to Parliament Referendum on 14 October 2023 through a range of events including our Referendum Information BBQ on Sunday 24 September at the Bondi Pavilion Garu courtyard."
The Mayoral and Deputy Mayoral election was live-streamed and an audio-visual recording of the meeting will be publicly available on Council's website in the coming days.