Waverley Council and St Vincent's Hospital team up for vaccinations
19 May 2021
Having established a highly successful partnership setting up and managing one of Australia's busiest COVID-19 testing clinics at Bondi Beach, St Vincent's Hospital is now offering Waverley Council frontline staff the chance to join their vaccination program immediately.
In a first for local government, all Waverley Council frontline staff and staff who meet other eligibility requirements of the current vaccine rollout are invited to receive a COVID-19 vaccination at the St Vincent's COVID-19 Vaccination Hub.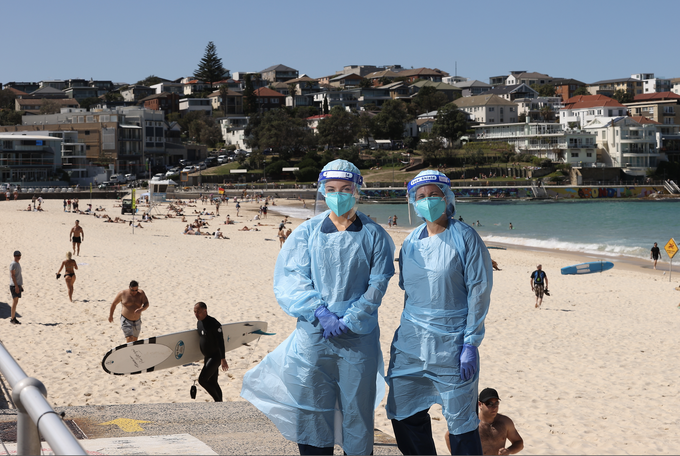 St Vincent's Hospital is able to offer both Astra Zeneca and Pfizer vaccines depending on individual criteria.
Waverley Mayor, Paula Masselos says "Waverley staff have provided dedicated and uninterrupted service to many people during the pandemic including residents and visitors".
"The frontline nature of their work whether in waste, customer service, childcare, library, lifeguarding and many other areas means our people are central to maintaining a healthy, connected community," Mayor Masselos said.
"The St Vincent's Health testing clinic has been critical to containing the spread of COVID-19 in our community and it is wonderful to extend this partnership to vaccinating our own staff.
"It is encouraging to see Waverley and its diverse people recovering from the pandemic and a vaccinated population is the most important method for returning to more normal activities."
-ENDS-
PHOTO OPPORTUNITY: Mayor of Waverley, Paula Masselos will join staff on the program and has booked her jab for 2pm today, Wednesday 19 May at St Vincent's Health COVID-19 Vaccination Hub, Sacred Heart Health Service, Level 2, 170 Darlinghurst Road, Darlinghurst.
To RSVP, please contact David Faktor, Director, Media and Communications, St Vincent's Health Australia, Sydney, david.faktor@svha.org.au or 8382 2866.
For media inquiries for Council, contact media@waverley.nsw.gov.au or 0416 075 532.
-ENDS-