Top gong for Waverley Cemetery Coast Walk project
2 March 2020
The Waverley Cemetery Coast Walk project has won the Excellence in Infrastructure award at the 2020 Stormwater NSW Awards for Excellence.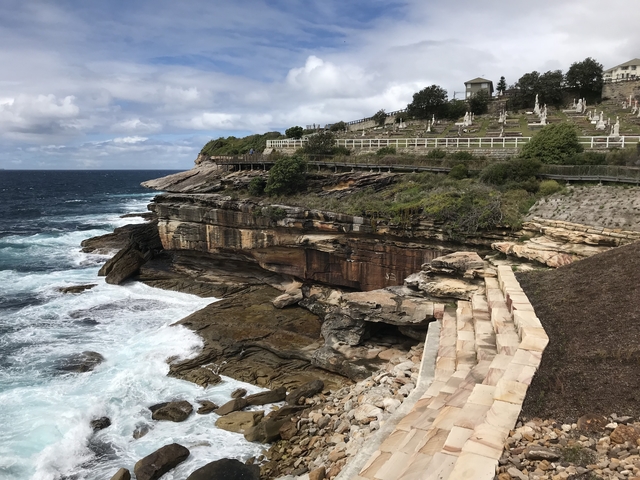 Waverley Council completed the project in late 2018 after a major storm caused a landslip and subsequent shutdown of the coast walk adjacent to Waverley Cemetery.
The area had problems with stormwater within the cemetery and coast walk landscape. Council, in collaboration with Hydraulic Engineers from Alluvium Group, designed a stormwater system that now captures and distributes stormwater through artificial rainwater gardens and hanging swamps.
These gardens are planted with endemic plant species contributing to the unique coastline biodiversity. The stormwater treatment system and associated landscape works have created a functional aesthetic space for coast walk users with amazing views of the coastline and the cemetery.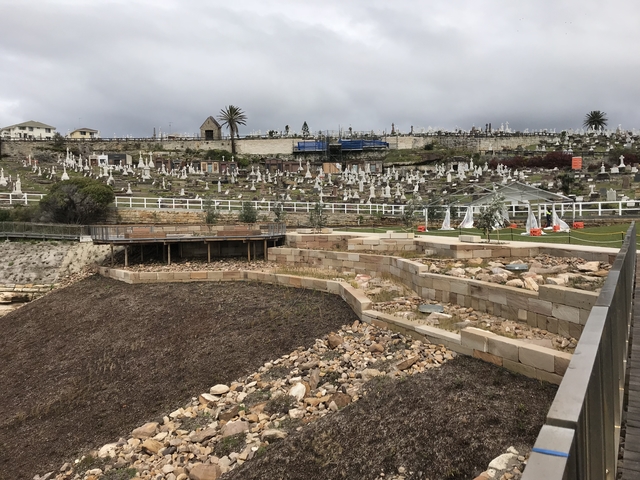 The project is now in the running to win the Excellence in Infrastructure national award to be announced mid-2020.
The Stormwater NSW awards encourage and celebrate excellence in the innovation, development, completion and management of stormwater projects and the people involved.
For more about the cemetery, click here. For a review of the Waverley Cemetery Coast Walk, read Broadsheet Sydney's review.