Staying safe at Waverley's beaches and parks
Friday 13 November 2020
This weekend is going to see some great beach weather and Waverley Council is ready to help beach visitors follow NSW Health's current public health orders.
This means no gatherings larger than 30 people and keeping a towel length distance from others while using beaches. Waverley Council's Summer 2020-21 Outdoor Public Spaces Operational Management Plan outlines Council's measures for managing its beaches and open spaces in a COVID-safe way and in line with Public Health Orders (PHOs) and health advice.
The plan covers Waverley's beaches, parks and reserves, the Bondi to Bronte Coastal Walk, picnic tables, BBQs, and outdoor seating areas and outdoor fitness stations and playgrounds. Beach Ambassadors and other Council staff will be available to help, and Council will continue to manage our beaches and open spaces in line with our Summer Plan.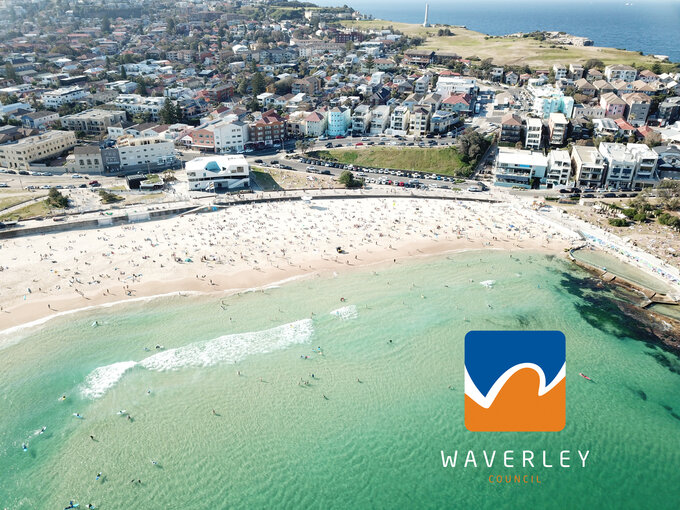 Mayor of Waverley, Paula Masselos, reminded the community to remain vigilant.
"Please remember to observe all current restrictions and follow instructions from Lifeguards, Beach Ambassadors and Rangers at all times," Mayor Masselos said.
"We can all enjoy our beautiful parks and beaches when everyone cooperates, and we ask everyone to respect Waverley Council's lifeguards, ambassadors and rangers.
"If you intend to use our beaches, parks and outdoor spaces and they look busy, please come back another time or use that time to visit one of our many local businesses.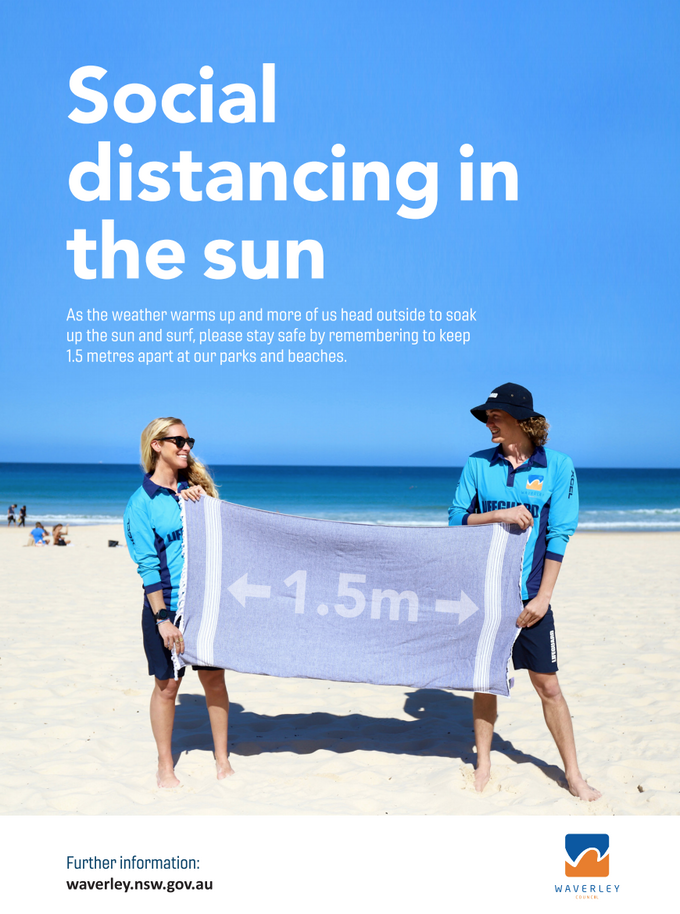 "If you are thinking of coming to our beaches, please plan you trip. Check our website and social media channels for up-to-the minute information about how busy our beaches are. Also keep a look out for advisory messages at bus stops, train stations and on major roads.
"Additionally, if you feel unwell, please stay at home and get tested, and remain in isolation until you receive a negative result. The drive through COVID19 testing clinic at Bondi Beach is open all weekend between 9am and 5pm."
For updates visit waverley.nsw.gov.au or follow Waverley Council on Twitter, Instagram and Facebook.
Click here to read our Summer 2020-21 Outdoor Public Spaces Operational Management Plan.