Solar my School helps power more green energy in Sydney's east
11 August 2020
Bondi Beach and Clovelly Public schools are now home to the largest solar power systems of any primary school in Sydney's east.
The schools' switch to solar was made possible thanks to the Solar my School program and funding by the NSW Department of Education. The Solar my School program was founded in 2016 by Waverley, Woollahra and Randwick Councils to make it easy for schools to access more affordable green energy by providing support and advice from start to finish.
Both schools also received environmental grants through Waverley Council's Small Grants Program to assist their Solar my School projects. Waverley Council's environmental grants are awarded to schools, early learning childhood centres, incorporated community groups and local mirco businesses that contribute to a sustainable local community and environment, and targets linked to Council's Environmental Action Plan (EAP). Applications for the next round of environmental grants close 1 September 2020.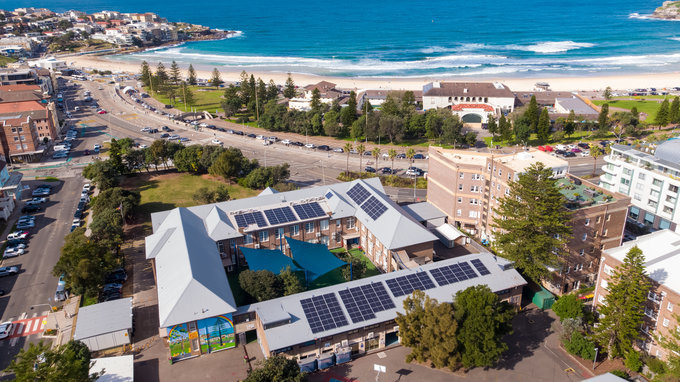 Bondi Beach Public School's newly installed solar system.
Solar my School Program Manager, Anthony Weinberg, said the 70kW solar system at Bondi Beach Public School was expected to help the school reduce their energy bills by 45%, saving the school $20,000 each year and avoiding 91 tonnes carbon emissions annually. The 63kW system at Clovelly Public School is estimated to save the school around $13,000 each year and 69 tonnes carbon emissions annualy.
"Since Solar my School began, we've helped around 90% of schools in Sydney's east in making the switch to solar, with solar installed on schools accounting for around eight percent of all solar in the region," Mr Weinberg said.
"Kincoppal-Rose Bay, Bronte Public School and South Sydney High were some of the first schools to go solar with the program which has now expanded to other parts of Sydney.
"Schools are the ideal sites for solar because they have large, often-unshaded, roof spaces, high daytime electricity demand, long tenure and a commitment to educating their students about positive environmental action.
"With solar, schools can power their learning facilities with locally produced clean energy, reduce their energy bills and cut their carbon footprint. It also sends a strong message to the children and the wider community about the effectiveness of local sustainability initiatives."
Acting Principal of Bondi Beach Public School, Alexia Duncan, said the students were excited to being making a difference to the environment through Solar my School.
"We are fortunate to be able to provide learning in such beautiful surroundings and any change we can make to reduce our carbon footprint is a change worth making," Ms Duncan said.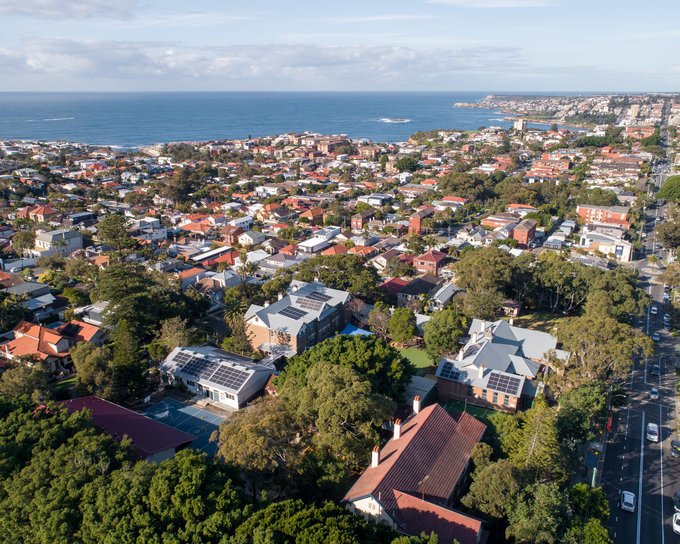 Clovelly Public School's newly installed system.
Principal of Clovelly Public School, Matthew Jackman, said Solar my School was one of the many ways the school was reducing its environmental impact.
"Clovelly Public School is committed to sustainability as demonstrated by our new Crayweed project, recycling efforts and involvement in Ride2School Day amongst other initiatives," Mr Jackman said.
The schools also received funding from the Clovelly Community Bank (Clovelly Public School only), Purryburry Trust and the NSW Department of Education which helped pay for the systems.
Click here to learn more about Solar my School.
Click here to apply for an environmental grant through the Waverley Small Grants Program.