Solar my School and Ausgrid helping make the solar switch
7 August 2020
Waverley, Randwick and Woollahra Councils' Solar my School program is helping even more Sydney schools make the switch to solar through a new partnership with Ausgrid's Power2U program.
This partnership will help eligible public and private schools install solar power on their roofs and access the benefits of renewable energy, including energy bill savings.
Solar my School Program Manager, Anthony Weinberg, said each participating school in the Power2U partnership is expected to save an average of 30% on their energy bills and avoid 22–110 tonnes of CO2 emissions each year.
"Schools are the ideal sites for solar because they have large, often-unshaded, roof spaces, high daytime electricity demand, long tenure and a commitment to educating their students about positive environmental action," Mr Weinberg said.
"With solar, schools can power their learning facilities with locally produced clean energy, reduce their energy bills and cut their carbon footprint."
Chief Customer Officer Rob Amphlett Lewis said Ausgrid is proud to be part of a program which helps schools become more sustainable.
"The energy sector is undergoing rapid change right now and we know customers want us to help lead the transition to cleaner energy and projects like this one are making a real difference.
"Programs like this will provide opportunities to teach the next generation about the benefits of renewable energy", Mr Amphlett Lewis said.
Solar my School was founded in 2016 by Waverley, Woollahra and Randwick Councils to make it easy for schools to access more affordable green energy by providing support and advice from start to finish.
In Sydney's eastern suburbs, around 90% of schools are making the switch to solar through Solar my School. Some of the first local schools to be involved in the program were Kincoppal-Rose Bay, Bronte Public School and South Sydney High.
Victoria Avenue Public School in Concord West (pictured- below) is one of the first to have panels installed through Power2U. The 30 kilowatt solar power system consisting of 100 solar panels is expected to save the school $6000 a year in energy costs and reduce the school's carbon emissions by 36 tonnes a year.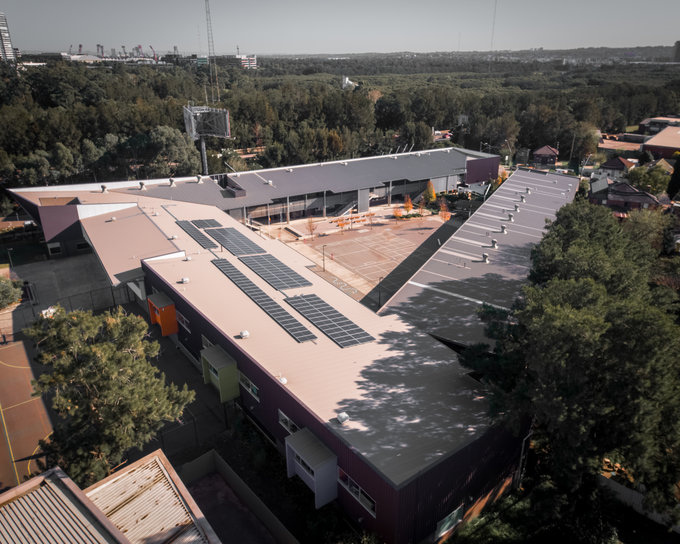 So far, around 12 schools are on their way to making the switch to solar through the Power2U partnership, in the City of Sydney and Canada Bay Council areas.
Click here for more about Solar my School.
Click here for more about Power2U.
-ENDS-
Media inquiries: 0416 075 532 or media@waverley.nsw.gov.au or Ausgrid, 9966 7985.