October Council meeting outcomes
3 November 2020
A bumper agenda was debated at the October Council meeting, which began with an acknowledgment of Councillor Sally Betts' 25 years of service to Waverley.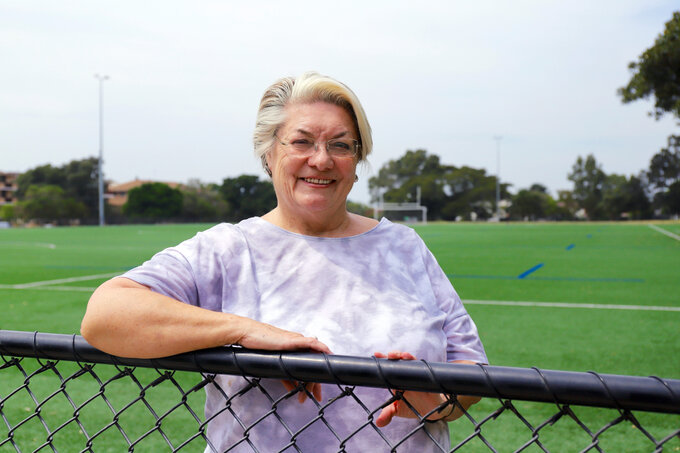 The Mayor, Councillors and General Manager acknowledged and paid tribute to Cr Betts (pictured- above) for her 25 years of service to Waverley Council and the Waverley community as a Councillor since 1995, and as the Mayor of Waverley from 2008–2011 and 2012–2017.
In other news, Council voted to:
Appoint Mayor Paula Masselos as Chair of the new Waverley Cultural Advisory Committee until 4 September 2021. Councillors Elaine Keenan, Dr Marjorie O'Neill and Tony Kay were also appointed to the Committee. The Committee will provide advice to Council on major cultural issues, initiatives and opportunities. Expressions of Interest for the Committee close 22 November. Click here for more.
Grant $50,000 in Small Grants to a number of individuals and organisations as part of our community Small Grants Program 2020-21. The program supports great ideas that benefit the local community, the environment and our streets. Click here for more.
Progress the Bondi Surf Club Conservation and Upgrade Project to detailed design stage. The Project Control Group (PCG) comprising Council officers and surf club representatives, will consider the outcomes of the public consultation held 19 August – 17 September 2020 and other matters as a result of deliberations. Officers will then report back to Council with the final design prior to lodging a development application. Read our news item here.
Posthumously recognise the Hon. Ernie Page MP with a 'Best of the Best' award in 2021 to commemorate his contribution to Waverley Council as time served as elected Councillor, Mayor and member for the Waverley and Coogee electorates in the NSW Parliament. Council officers will also report back to Council with options for a permanent memorial for the late former Mayor. Best of the Best recipients are community members who have demonstrated exceptional service to the local, national or international community, and whose impact is significant and lasting. They are well-respected by their peers and the community, and are inspirational and positive role models. Waverley Council awards this award once every four years.
Provide resources to allow our Precincts to hold online meetings instead of, or in conjunction with, their regular periodic meetings until the end 2021. Precincts are committees of residents who meet regularly to discuss matters of concern to the local area. Precinct meetings are organised by volunteer local residents who are elected annually by members. Meetings are open to any person living within the Precinct boundaries. Waverley Council has supported a resident Precinct system for more than 20 years because we are committed to encouraging resident participation in Council decision-making. Click here to search for your local Precinct.
Investigate the feasibility of modifications to the landscape plan for the Bondi Pavilion Courtyard to include a grassed area and deep plantings/shade trees/or alternative soft surfaces into the landscape plan for the northern courtyard of the Bondi Pavilion. As part of this investigation, the likelihood of planning and heritage approval for such a modification will be considered. The proposed modifications will be considered on the basis that they do not delay the existing restoration timeline and building schedule. For more than 90 years, Bondi Pavilion has been a central part of life for residents and visitors to Bondi Beach. From theatre to pottery, change rooms to ice rinks, ballrooms to music festival, the Pavilion has done it all. Now, our community and cultural centre is being restored for future generations to enjoy. In June 2020, Buildcorp were announced as the head contractor to carry out the works, which are expected to take approximately 18 months. Click here for more about the restoration.
That Mayor Paula Masselos and Council's Reconciliation Action Plan Champion, Councillor Dominic Wy Kanak, with respect and observance of cultural protocols, writes to Mr David Gulpilil and/or his family to wish him well during his recovery from illness and to discuss displaying his image in the Bondi Community Cultural Centre as part of the Bondi Pavilion restoration. Mr Gulpilil participated in the opening of the Bondi Pavilion Community Cultural Centre Theatre many years ago.
For more information about items debated at Council, click here to view Council meeting agendas and minutes.
You can also live-stream Council meetings which commence at 7pm on the third Tuesday of each month. To tune in, click here.