Next phase in the Bondi Surf Bathers Life Saving Club upgrade 
30 October 2020
Waverley Council this month unanimously voted to progress the draft concept design for the Bondi Surf Bathers Life Saving Club upgrade to detailed design stage.
The draft concept design was guided by a detailed Conservation Management Plan (CMP) for the site and is formally supported by The Heritage Council of NSW.
It preserves the 1934 clubhouse, with modern lightweight additions that showcase the original heritage building. The footprint of the overall clubhouse remains the same, and the design will actually increase useable public parkland.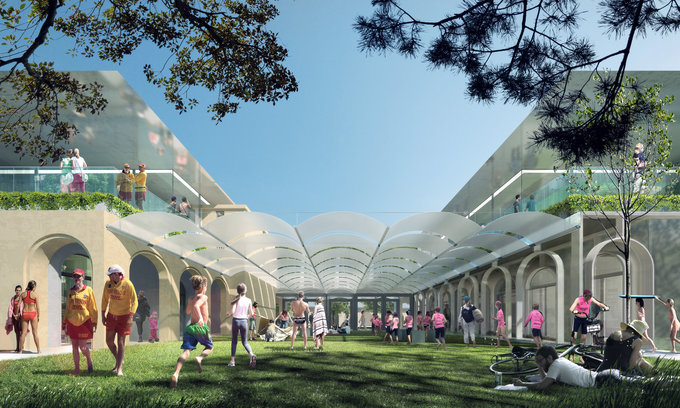 The Project Control Group (PCG) comprising Council officers and surf club representatives, will consider the outcomes of the public consultation held 19 August – 17 September 2020 and other matters as a result of deliberations. Officers will then report back to Council with the final design prior to lodging a development application.
Waverley Council's is embarking on a historic heritage upgrade of the world's oldest surf club in partnership with Bondi Surf Bathers Life Saving Club.
The upgrade aims to:
Improve training, first aid and storage facilities appropriate to the water safety and rescue needs of the club. The club conducts hundreds of rescues and first aids each year
address significant workplace health & safety and building code non-compliance issues including lack of universal access, adherence to fire standards, flood damage and general disrepair

provide greater community interaction via a community accessible museum, sheltered courtyard, open terraces and kiosk.

For more, visit: https://haveyoursay.waverley.nsw.gov.au/bondisurfclub