Memorial tree planting to honour the life of the late Mr Jack Mundey AO
11 June 2021
Waverley and Randwick City councils will on Tuesday 15 June plant a tree in Centennial Parklands in honour of the late urban conservationist and unionist Mr Jack Mundey AO in celebration of his pivotal role in defending Sydney's built environment and heritage.
Both Councils resolved to install a memorial for Mr Mundey following his passing on 10 May last year in recognition of his support for the preservation of heritage and green spaces in Sydney including Bondi Pavilion, the Sydney College of the Arts, Tamarama Gully and Centennial and Callan parks.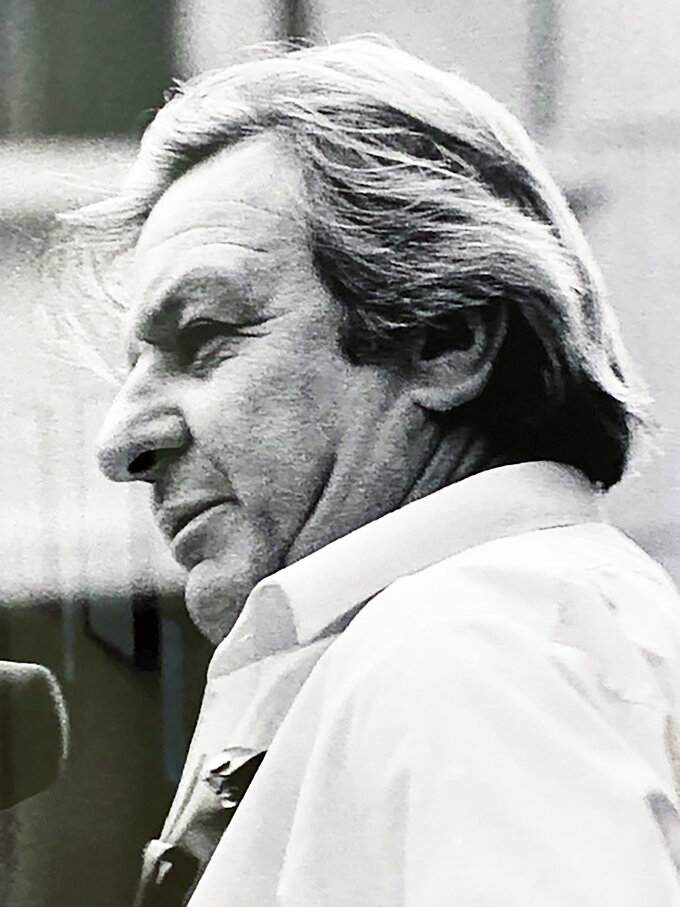 Mr Jack Mundey AO
A Moreton Bay fig will be planted in a prominent location near Anzac Parade in a ceremony being held at 1pm. Media are invited to attend.
Mayor of Waverley, Paula Masselos, said Mr Mundey's active leadership in preservation of Waverley's heritage and environment, including local parks, has had a significant impact and created a valuable legacy for generations to come.
"Mr Mundey pioneered the path-breaking green bans that combined union power with the environmental movement and together with building workers and community groups saved urban green spaces, preserved workers' houses in the inner city, and guarded valuable historic buildings against demolition," Mayor Masselos said.
"These green bans provided a lifeline for dozens of NSW resident action groups and played a crucial role in saving large tracts of Sydney from demolition.
"Waverley is delighted to join Randwick City Council and Greater Sydney Parklands in honouring Mr Mundey's contribution to the environment, heritage, workers' rights and the social justice movement and the lasting legacy that should always be remembered."
Mayor of Randwick City, Danny Said, said every year, millions of people have the freedom to enjoy the open spaces of Centennial Parklands, Woolloomooloo, The Rocks and other areas around Sydney thanks to the vision, passion and leadership of Jack Mundey.
"He fought for the environment before the worth of environmental activism was recognised. He valued the importance of people and the power they possess when they work together," Mayor Said said.
"He is the reason so much of Sydney's character has been retained in the face of overdevelopment. I can't think of a better way to honour his legacy and inspire future generations than to plant a tree in his memory and watch it flourish."
Mr Mundey was born John Bernard Mundey on 17 October 1929 on a farm in the Atherton Tableland, Queensland, where he was raised by his father and older siblings after his mother died when he was six years old.
With a natural talent for sport, he moved to Sydney in 1951 as a professional footballer and played rugby league for the Parramatta Eels for three years, while also working as a labourer.
In 1965, during the anti-Vietnam war movement against conscription, Mr Mundey and two other activists, held one of Australia's first sit-ins. Throughout his life, Mr Mundey would put himself on the line for many causes.
During the 1960s, Mr Mundey was an outspoken and active leader of the Builders' Labourers Federation (BLF), campaigning for better work conditions. By 1968, he had been elected secretary of the NSW Builders Labourers Federation and instituted 40 green bans – a type of strike in which union members refused to work on projects – saving much of Sydney's heritage and environment spaces.
From 1984 to 1987, he served as a councillor on the City of Sydney and was appointed chair of the NSW Historic Houses Trust. In 1998, he was elected as one of the National Trust of Australia's 100 Living National Treasures and in 1999 was awarded Life Membership of the National Trust of NSW. He was also awarded life membership of the CFMEU, Unions NSW and the Local Government Association of NSW.
In 2000, he was made an Officer in the Order of Australia and by the early 2000s, had joined the Greens and remained a member until his death.
Media should RSVP their attendance and request a location map by emailing media@waverley.nsw.gov.au
-ENDS-
Biographical information can be found here.