Memorial to honour the 80th anniversary of the Battle of Crete
28 May 2021
Mayor of Waverley, Paula Masselos, will on Sunday 30 May, be joined by his Eminence Archbishop Makarios Griniezakis, Primate of the Greek Orthodox Church in Australia and the Consul General of Greece in Sydney, Christos Karras, for Council's unveiling of a memorial to mark the 80th anniversary of the Battle of Crete.
Media are invited to attend the event at 2pm in the fountain garden next to Waverley Cenotaph in Waverley Park, Bondi Junction.
Mayor Masselos said the memorial, presented to the people of Waverley, honours the eight Waverley Anzacs who fought in Greece alongside their Greek and British comrades and all Australians who have died in conflicts around the world.
"As a Greek Australian and the first Greek Mayor of Waverley, the Battle of Crete emphasised the courage and resilience of our brave Anzacs, many of whom arrived in Crete with little more than their rifles and the clothes on their backs, battle weary from weeks of fierce fighting that ultimately saw the fall of mainland Greece," Mayor Masselos said.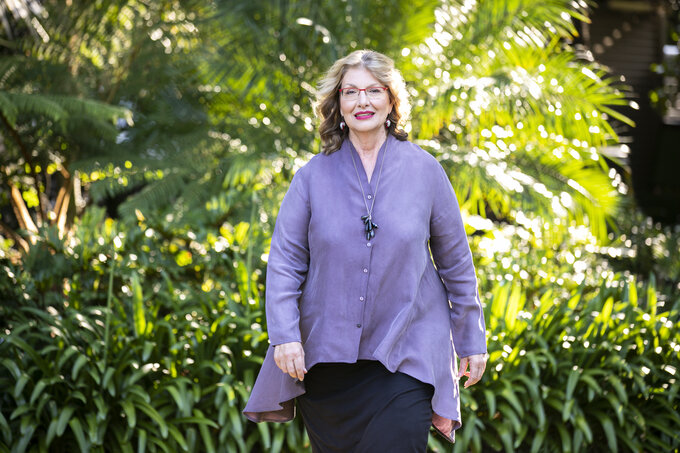 Mayor of Waverley, Paula Masselos, pictured in Waverley Park, home to the Battle of Crete memorial.
The Battle for Crete was one of the most dramatic battles of the Second World War, claiming the lives of more than 1700 Commonwealth, British and Greek soldiers. More than 15,000 soldiers were captured during the campaign held over 12 days in May 1941 and ended with the the evacuation to Egypt of the bulk of the Allied force.
The eight Waverley Anzacs buried in Greece, listed by age, are:
Private Ronald Exley Robinson, a salesman from Sir Thomas Mitchell Rd in Bondi. Private Robinson, of the 1st Australian Infantry Battalion, was only 21 when he died defending the island of Crete against the German land and airborne invasion. Son to William and Louisa, of Bondi, Private Robinson is buried at Souda Bay, home to the Hellenic Air Force Base near the village of Mouzouras, 17km east of the city of Hania.
Signalman Robert Cornwall Bolden, an engraver from Old South Head Road. Signalman Bolden was 22 when he was killed in action. His body was laid to rest at the Phaleron War Cemetery in Athens
Private James John Ryan, a welder and blacksmith born in the NSW regional town of Young. Private Ryan was living in Francis Street, Bondi when he enlisted in the Australian Army where he served in the 4th Australian Infantry Battalion. He was killed in action in Florina at age 22. His name is commemorated on the Athens Memorial but he has no-known grave
Private Henry MacDonald Butler, a machinist from Waverley. Private Butler was born in North Sydney and served in the 1st Infantry Battalion where he was killed in battle, age 25. He is buried at Souda Bay, along with his fellow Waverley Anzac, Private Robinson
Private Edward Roy Monaghan of Bon Accord Avenue in Bondi and Private James Alfred Hudson, both 29, also fought and died in the war in Greece
Sargeant Frederick Stafford Smith, of Hastings Parade, Bondi, died age 35 of "accidential causes" and is buried at Phaleron War Cemetery in Athens, where Signalman Bolden was also laid to rest
Colonel William Elphinstone Kay, the most senior of our Waverley Anzacs buried in Greece. Colonel Kay was born in Glen Innes in NSW New England region, and lived at 255 Oxford St, Waverley, now part of the Bondi Junction CBD. He held a medical degree from the University of Sydney and prior to his enlistment with the first Australian Imperial Force, served with the 7th Australian Army Medical Corps as a Captain in the Citizens Military Forces. Whilst serving in the 2nd Field Ambulance, Colonel Kay was awarded a Distinguished Service Order in the First World War for "marked ability, zeal and devotion to duty". Colonel Kay was mortally wounded while bravely organising the evacuation of about 400 wounded and sick men from the 2/5th Australian General Hospital where he served and about 500 British civilians on the yacht Hellas which was attacked by German aircraft. As many as 742 people were killed in this attack. He is buried at Kyffissa Cemetery.
Also speaking at the memorial service is James Jordon, Chairperson of the Joint Committee for the Commemoration of the anniversary of the Battle of Crete and the Greek Campaign; Commodore John Stavridis from the Australian Navy; Father Bernie Thomas from Mary Immaculate Church; Roger Selby, President of the NSW Association of Jewish Service & Ex-Service Men & Women and Bill Harrigan, President Bondi Junction RSL (MC). The Welcome to Country and smoking ceremony will be lead by Elder Dean Kelly.
Media are kindly asked to RSVP media@waverley.nsw.gov.au or 0416 075 532.