Help shape the direction of culture in Waverley 
26 October 2020
Waverley Council is currently seeking Expressions of Interest for a new Cultural Advisory Committee to provide advice to Council on major cultural issues, initiatives and opportunities.
Mayor of Waverley, Paula Masselos, said this is a significant opportunity for arts industry professionals and those with experience in the advancement of arts and culture to help shape the direction of culture in Waverley.
"Waverley Council is a strong supporter of arts and culture in Waverley and our new Cultural Advisory Committee is one of the many ways we bring expert advice to the decisions we make around our cultural offerings and cultural direction," Mayor Masselos said.
"The Committee will provide advice on a range of guidelines and cultural offerings including future arts and culture programing at the historic Bondi Pavilion and the Boot Factory, Bondi Junction which will focus on activities to foster knowledge and innovation."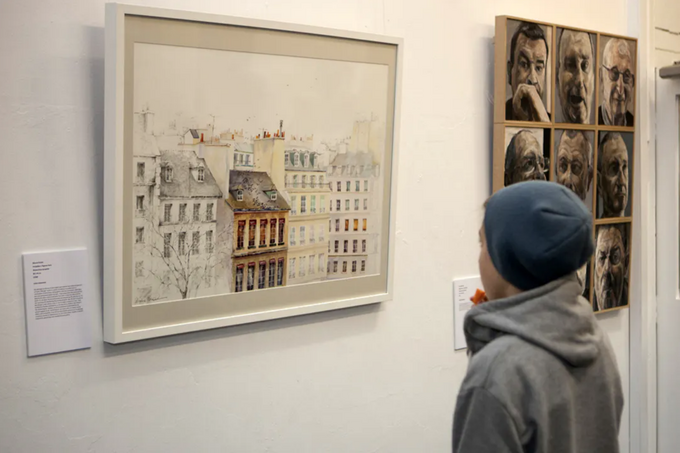 The Committee will also oversee the implementation and ongoing performance of the Waverley Council Cultural Plan 2020—2025. The Cultural Plan is the vision for activation, participation and innovation for arts and culture in Waverley and guides Council's long-term future planning for cultural infrastructure, events, programs and partnerships.
"The draft Cultural Plan provides a roadmap for us all – Council, the community, and identified partners – to work together towards an exciting and engaging arts and cultural life in Waverley," Mayor Masselos said.
The draft Cultural Plan went on public exhibition earlier this year and will be finalised once Council reviews all feedback and makes any amendments.
The Committee will have maximum 11 people, plus the chair, comprised of the following:
In additional to the Mayor (or their delegate) as Chair, up to three Waverley Councillors. Mayor, Councillor Paula Masselos (Chair), Elaine Keenan, Dr Marjorie O'Neill and Tony Kay were elected to the Committee at this month's Council Meeting
Up to six industry professionals with a minimum of three Waverley residents
Up to two arts and cultural organisation representatives from sector-specific bodies such as the Australia Council for the Arts and Create NSW
Essential criteria includes:
Arts industry professional
Expertise and experience in the advancement of arts and culture, representing a mix of art forms
Experience in sourcing sponsorship, philanthropy or other partnership opportunities
Experience in working with community groups
Experience in innovation in the arts sector desirable.
For more information, including the full Terms of Reference for the Waverley Cultural Committee, visit: haveyoursay.waverley.nsw.gov.au/culturalcommittee
-ENDS-