Glenayr Avenue Streetscape Upgrade construction begins
16 May 2022
Construction on Waverley Council's streetscape upgrade of Glenayr Avenue, North Bondi, between Hall Street and Warners Avenue is due to begin today.
Key features of the upgrade include:
building raised continuous footpaths and intersection treatments
renewing existing raised pedestrian crossings
investigating improvements to existing bike route
planting of additional trees and greenery
installing high-quality paving in commercial areas
improving stormwater drainage
incorporating water sensitive urban design, like raingardens
installing new multipurpose poles, with integrated signage, smart lighting and electric vehicle charging capabilities.
Mayor of Waverley, Paula Masselos, said placemaking and street activation are key principles of this streetscape upgrade.
"This pocket of North Bondi is a real neighbourhood gem and we are delighted to be beautifying this highly-visited section of Glenayr Avenue," Mayor Masselos said.
"Waverley Council is delivering several streetscape upgrades in Waverley to help green and cool our urban landscape and make our villages an even better place to live, visit and do business in."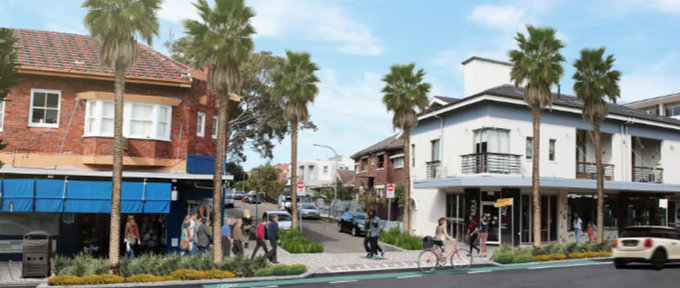 Streetscape works will be done in stages to minimise impacts on residents and businesses.
The design has been developed from feedback from community consultations and several Council-endorsed strategies, including the Community Strategic Plan, Environmental Action Plan, Strategic Asset Management Plan, Our Liveable Places Centres Strategy, and People Movement and Places.
To minimise impacts on residents and businesses, Mack Civil, on behalf of Waverley Council, is conducting the works in stages. These works will include:
demolition
electrical works
driveway, footpath, kerb & gutter reconstruction
New pedestrian crossings and signage
New paving and landscaping
Installation of multipurpose poles & lighting
road re-sheeting.
Stages include: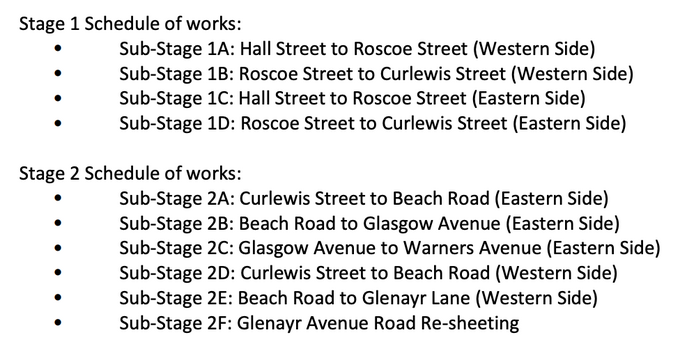 All work is expected to be completed by the end of November 2022 (weather permitting). Works will occur between 7am and 5pm Monday to Friday, and 8am to 3pm on Saturday (if required). Affected residents and businesses will be advised in advance if work falls outside these hours.