Large swells prompts safety warning for Waverley's beaches
6 August 2020
If you witness an in-water emergency, please inform our Council Lifeguards, or if it is after hours, dial Triple Zero (000) and ask for the Police. Our current lifeguard patrols hours are 7am to 5pm at Waverley's three beaches
Waverley Council is urging people to stay safe next week with swells of around four metres and onshore south-easterly winds forecasted to impact Sydney's beaches including Bondi, Bronte and Tamarama from Monday 10 August.
Lifeguard corodinator, Bruce Hopkins, said people should check weather reports for hazardous conditions before visiting our beaches.
"Our advice is to always check the conditions and if conditions are hazardous, please stay at home," Mr Hopkins said.
"Monday will be howling with onshore winds and the wet weather is predicted to stay around until next Friday (14 August), so conditions are not going to be pleasant.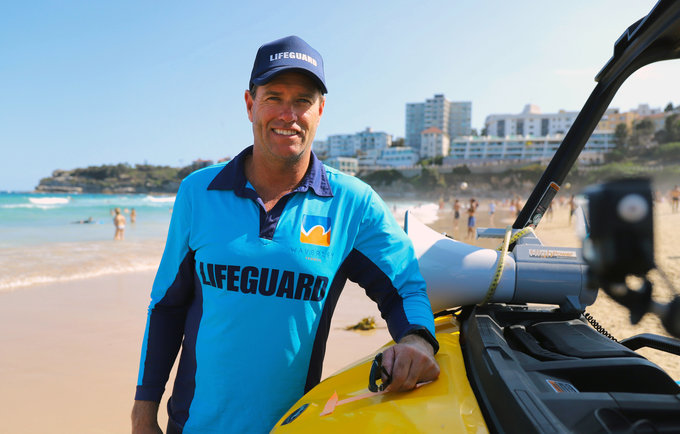 Staying safe: Waverley Council lifeguard team leader Bruce Hopkins said conditions are forecasted to be hazardous along the Sydney coast next week.
"Rock platforms can be very dangerous, and we urge everyone to stay off the rocks, particularly during stormy weather.
"For surfers, we ask that they know their limits, and if you are unsure about the conditions, please speak to our lifeguards.
"We also may need to close our ocean pools, including Bronte Pool, if conditions deteriorate. We ask that no-one enters our ocean pools if they are closed."
Weather warnings are available on the Bureau of Meterology (BOM)'s National Warnings Summary and on the NSW and QLD state warning summary pages. Please note these warnings can also be cancelled if the conditions settle rapidly.
-ENDS-
Media inquiries: media@waverley.nsw.gov.au or 0416 075 532