Flickerfest returns to Bondi this summer 
18 December 2020
Waverley Council is delighted to announce that the 30th annual Flickerfest International Short Film Festival is returning to Bondi this summer.
The COVID-safe event will be held from 22 to 31 January in a short-term temporary facility- the Famous Speigeltent- being installed in North Bondi Park next to Bondi Surf Bathers Life Saving Club.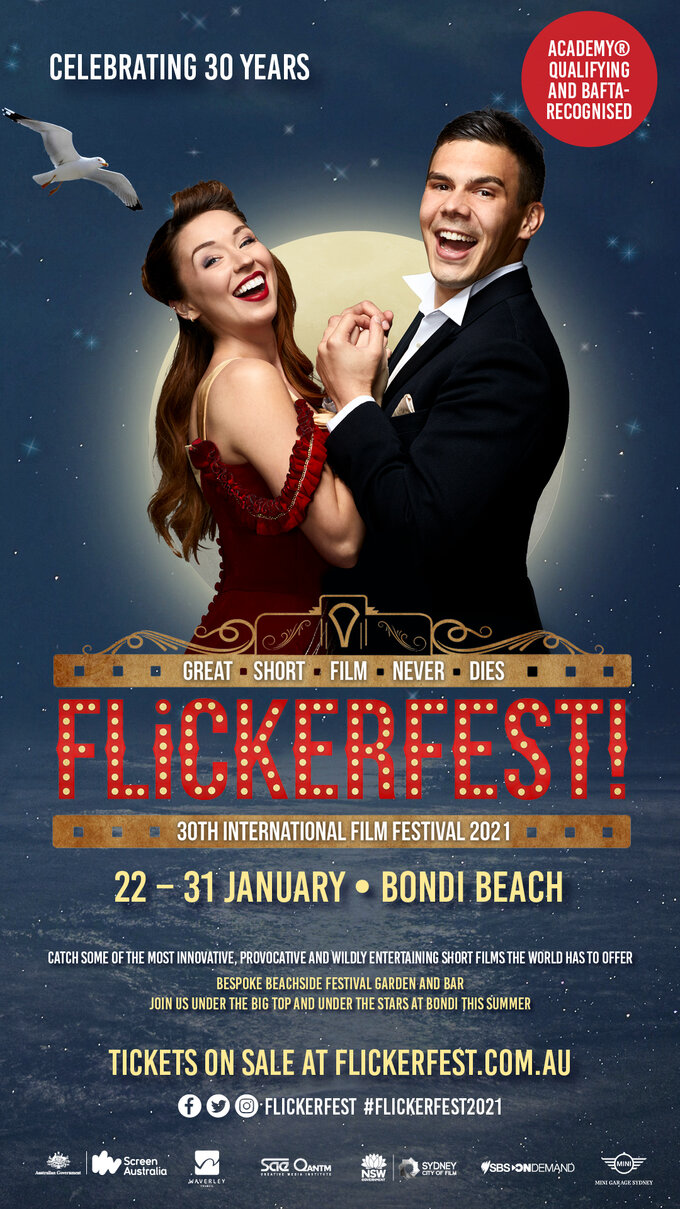 Flickerfest began as a small local festival in 1991 and is recognised by the Academy of Motion Picture Arts and Science in the US and the British Academy of Film and Television Arts.
Mayor of Waverley, Paula Masselos, said Flickerfest is considered in international circles as the leading Australian competitive short film festival and is one of the most popular cultural offerings on the Waverley events calendar.
"Increasingly filmmakers view it as one of the main festivals on the world circuit and we are delighted to welcome Flickersfest back to Bondi," Mayor Masselos said.
"With the Bondi Pavilion restoration project currently underway, an opportunity was identified by Council to build an event site in North Bondi Park that retains the Flickerfest beach side feel but also creates a bespoke film festival atmosphere.
"Waverley Council recognises the importance of Flickerfest in the presentation of a 10-day film festival that celebrates artistic achievement and cultural exchange through a varied program of international and Australian films that includes many interesting and challenging stories told by filmmakers from diverse cultural backgrounds.
"The Flickerfest program is accessible, affordable and the program reaches out to a broad audience across families, emerging filmmakers and the general public, and is permissible under the current Public Health Orders."
Tickets are available at flickerfest.com.au
Media inquiries: Rachel Cameron, The Society Group, rachel@thesocietygroup.com.au