Festival of the Winds returns to Bondi Beach this Sunday
5 September 2022
Australia's largest kite flying festival, Festival of the Winds, returns to Bondi Beach on Sunday 11 September with a dazzling array of professional kite-flying displays, concerts in Bondi Park and food offerings with a global flavour.
Festival of the Winds is in its 44th year and is proudly presented by Waverley Council and the Australian Kite Flyers Society.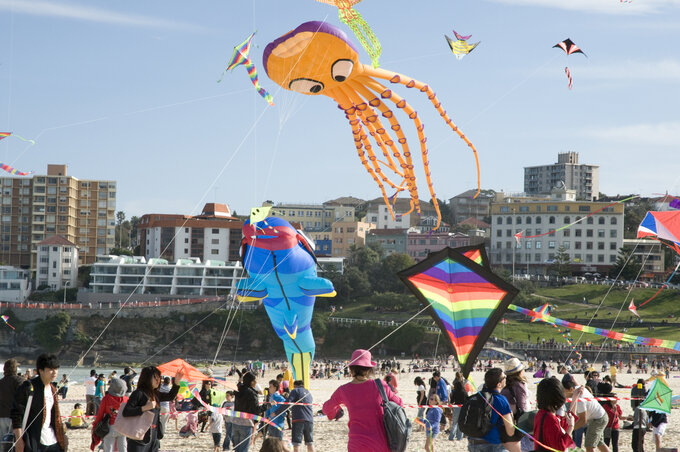 It was originally founded to help raise awareness of wind energy and quickly became one of Sydney's most popular free community outdoor events.
Mayor of Waverley, Paula Masselos, said there was much excitement about this year's festival after events were held online during COVID lockdowns.
"This will be the first time in two years that we'll be able to celebrate Festival of the Winds without any restrictions on gatherings, so this promises to be a great day out for all the family," Mayor Masselos said.
"The professional kite flying displays on the beach by members of the Australian Kite Flyers Society is always spectacular, and there will be lots of activities to enjoy from 11am to 4pm throughout Bondi Park including entertainment on the main stage, Bondi Pavilion forecourt and near the playground, a kids zone, workshops and food stalls.
"We encourage families to bring a kite, bring your camera and enjoy a wonderful day out at the beach. You can also catch a glimpse of our newly restored Bondi Pavilion which is reopening to the community at 6pm on Thursday 22 September."
Performing on the main stage between 11am and 4pm are:
Suwitra Jaya UNSW Gamelan Ensemble
Sirens Dance – Bollywood Fusion
The Gagliardes Kids Show
Castlereagh Connection
Victor Valdes Mariarchi Band
and Keyim Ba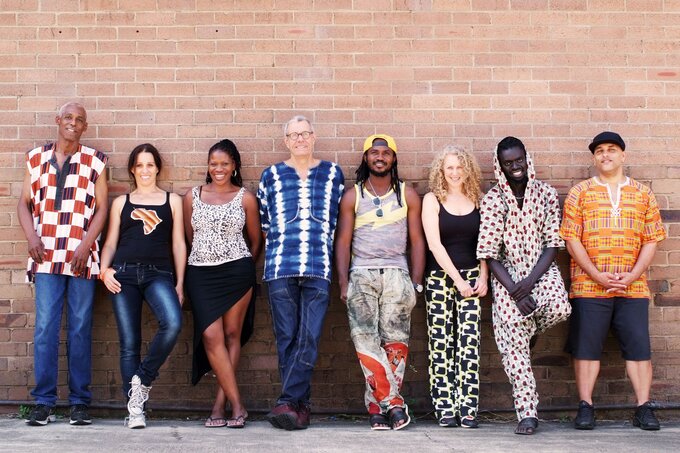 Keyim Ba will be among the performers at Festival of the Winds 2022.
Performing on the Bondi Pavilion forecourt from 11am to 2pm are:
Black Joak Morris Dancers
100% dance
Sabor y Ritmo latin dance
and Patio de Tango - Milonga
Rose Bay Secondary School Big Band
Cyclopod kids show
Bondi Beach Public School Recorder and Violin Ensemble
Bondi Beach Public School Choir
Up Up and Away kids show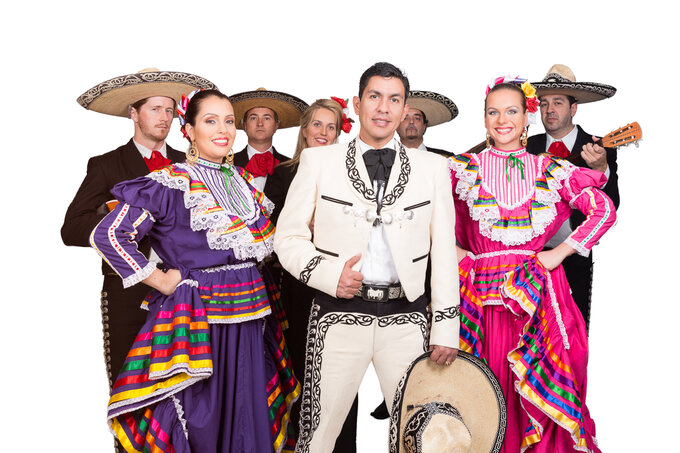 Dancing to the beat of the Victor Valdes Mariarchi Band.
There will be a Kids Zone from 11.30am to 3.40pm near the Bondi Beach Playground with kitemaking workshops with Edgee and Reverse Garbage; Paper Plane Pilot and runway; Girl Guides Crafts; Sparkles Face Painting; Waverley Library's Sparky Pop-up library and crafts; cup & saucer ride, auto racer, mini pirate ship and food and drinks.
Kite selling stalls, International Food Alley and Waverley Council's Second Nature tent will be located at the southern end of Bondi Park.
Queen Elizabeth Drive [Bondi Beach car park] will be CLOSED and other road closures and clearways will be in place. On-street parking is strictly limited, so leave the car at home and catch public transport to the event. To plan your trip, visit www.transportnsw.info