Compost Revolution celebrates its 10th birthday
Wednesday 7 October
Waverley, Woollahra and Randwick Councils have achieved a massive milestone this October. Compost Revolution, a program started by the three Councils to help locals learn how to compost and reduce food waste, has turned 10!
From its humble beginnings as a pilot program offering workshops to residents in the eastern suburbs, Compost Revolution has grown to become Australia's largest community of composters and worm farmers with more than 61,000 households joining in the revolution to date. To put that into perspective, that's over 16 million kilos of food waste kept out of landfill and more than 25,000 tonnes of greenhouse gas emissions kept out of the air so far.
After significant success in its first three years in Sydney's eastern suburbs, Compost Revolution was licensed to a locally-based social enterprise, Revolution Apps, to on-sell the digital component of the program to other councils nationally. Founder and Director of Revolution Apps, David Gravina, said that he is "delighted as ever to be working in partnership with the three councils to continue to scale up home organics across Australia."
In a joint statement from the Mayors of Waverley, Woollahra and Randwick Councils, the three celebrated the milestone and applauded the 14,000 eastern suburbs residents who have already joined the program. To mark the occasion, all three Mayors along with ABC's Gardening Australia host, Costa Georgiadis, gathered to celebrate with a compost cake (pictured below).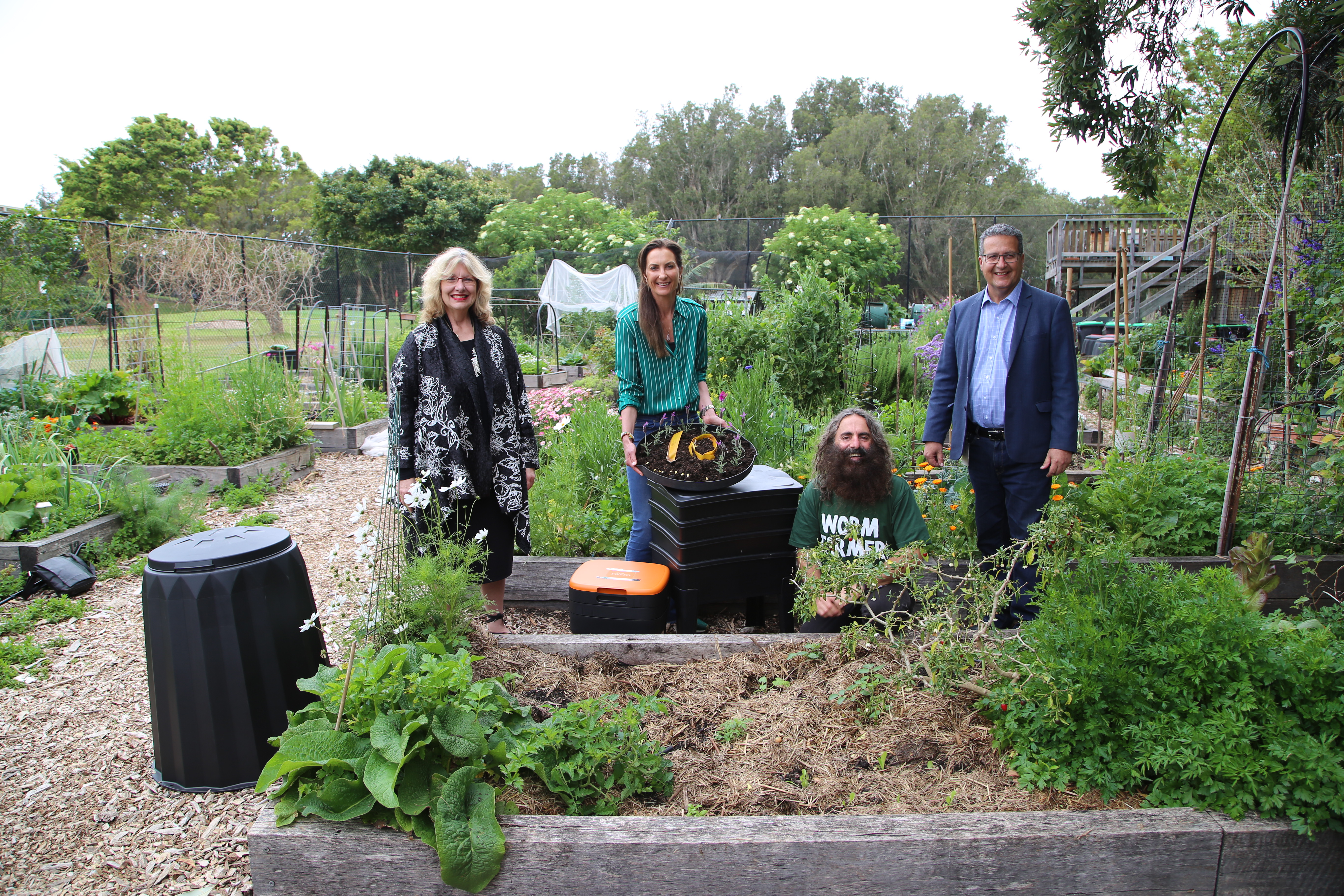 Pictured above: Waverley Mayor, Paula Masselos, Woollahra Mayor, Susan Wynne, Costa Georgiadis and Randwick Mayor, Danny Said.
Residents who are interested in the program are encouraged to join by visiting Compost Revolution's website. In addition to providing people with the knowledge and resources to begin their composting journey, the program also offers an 80% discount on compost bins and worm farming gear, which is delivered to residents' doors. As part of the birthday celebrations, we're launching a range of new compost binds and worm farms, on top of the fantastic products residents have loved for years, and we're offering $10 off all orders throughout the month of October. At the checkout, simply add the coupon code: HAPPYBIRTHDAY!
Find out more and join the revolution here