Bondi Festival roars with an arts program for all ages
25 June to 11 July. Tickets on sale now.
Bondi Festival launches its program today with over 30 live shows featuring some of Australia's favourite artists, as well as revealing a surprise international act that offers an intimate fireside experience on the beach at night.
The program has been curated by festival directors Rachel Chant and Phil Spencer to offer a contemporary and inclusive experience for all, that includes live theatre, comedy, music, cabaret and kids shows.
"Bondi is an iconic part of Sydney, which is why we've thought carefully about how to make the beachfront the heart of the festival, and one that is buzzing both day and night", Mr Spencer said. "Winter is the new summer in 2021, and festivals have burst into life".
"Bondi Festival is designed to get everyone excited about going out again, to celebrate the arts, to immerse themselves in all the things they missed over the last 12 months," Ms Chant said. "It's intimate, it's exciting... and it won't break the bank."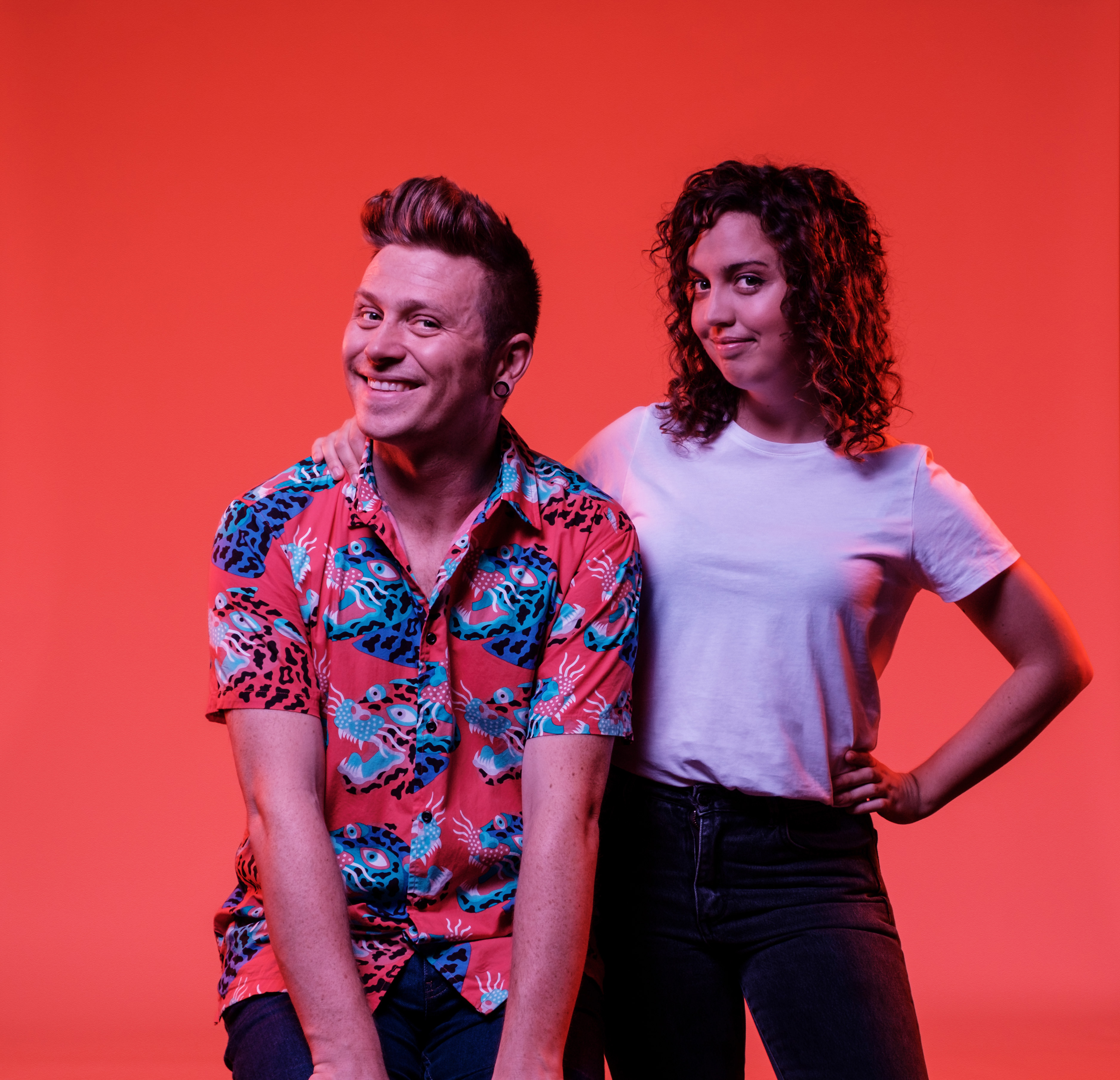 Pictured: Bondi Festival Directors, Phil Spencer and Rachel Chant
International sensation, Half Man | Half Bull, is one of the acts set to re-ignite Bondi Beach – but not as we know it. Audiences will be able to listen to Greek mythology delivered as an audio storytelling masterpiece in a cosy setting by the fire.
Comedians Michael Hing, Alice Fraser and Mr Snot Bottom are just some of the headline acts, along with shows that invite audience participation, such as Werewolves and Guru Dudu's Silent Disco Walking Tours.
Families can enjoy the world-famous Bondi Festival Ice Rink and Bondi Vista Ferris Wheel by the beach this school holidays and participate in boomerang painting, Dharawal language workshops or see award-winning acrobats and other kid-friendly shows.
Mayor of Waverley, Paula Masselos, said Bondi Festival has hit all the right notes for creating a Council event that delivers social benefits and helps the local economy.
"The last year has taught us that we are stronger when we work together," Mayor Masselos said. "We can only put on a spectacular and affordable festival because of our partners, our volunteers, and our patrons."
Bondi Festival is presented by Waverley Council and the Bondi and District Chamber of Commerce.
Switzerland Tourism is the Festival's Leadership Partner and Hours After is the Festival's Branding Partner.
"Not only is this festival something that brings together arts lovers, families, and visitors to Bondi to have a great time, but it is also something that supports artists, and local businesses to thrive", Mayor Masselos said. "We've listened to the community about what events are important, and fun and inclusive COVID-safe activities top the list."
Wayside Chapel and its social enterprise Heart Cafe on Roscoe Street will be home to the pop-up Bondi Festival Performance Hub hosting intimate performances, and Roscoe Street Mall will be transformed into the Bondi Festival Backyard, a chill-out zone with sustainability pop-ups every Saturday morning. The Festival will close with The Last Shot by Troy Russell and a collection of live music performances by First Nations artists, demonstrating in action how to "Heal Country", in celebration of NAIDOC week.
Bondi Festival is a COVID-safe event. Safety measures include:
Capacity limits in line with NSW Health Orders
Increased cleaning and hygiene measures
Check-in required for all visitors
Visitors are encouraged to wear masks, maintain social distancing, and practice good hand hygiene.
Bondi Festival 2021 runs from 25 June to 11 July. Tickets are now on sale at bondifestival.com.au/
Press kit
For additional resources, including images and graphics, access the Bondi Festival press kit, which is updated regularly at bondifestival.com.au/media/
Bondi Festival locations
Wayside Chapel Performance Hub and Heart Cafe:
Roscoe Street pop-up venue for live theatre, comedy, music, kids shows and refreshments
Bondi Festival Backyard:
Roscoe Street mall is a chill-out area for all, featuring interactive sustainability workshops
Bondi Fireside:
South Bondi Beach is the location for campfire storytelling
Bondi Festival Ice Rink: Campbell Parade ice-skating rink brought to you by Switzerland Tourism
Bondi Vista Ferris Wheel: Queen Elizabeth Drive: for access to 360 degree views of Bondi and surrounds
Festival Finds Bondi Beach cafes, bars and restaurant partners with special deals
Media inquiries: media@waverley.nsw.gov.au or 0416 075 532.