A new era for iconic Bondi Pavilion as building works begin
19 June 2020
Waverley Council today celebrated a major milestone in the Bondi Pavilion Restoration and Conservation Project, with Waverley Mayor, Paula Masselos, announcing that head contractor Buildcorp will commence building works in the coming days.
Restorations to the heritage-listed building will take around 18 months to complete and will retain the site as a cultural and community hub for future generations with a major focus on sustainability.
"Today marks an important moment in Waverley's history as we embark on an exciting future for the Pavilion which is used by more than one million people each year," Mayor Masselos said.
"The Council worked with the community for over a year on the final design which will see Bondi Pavilion, built in 1929, restored to its full glory.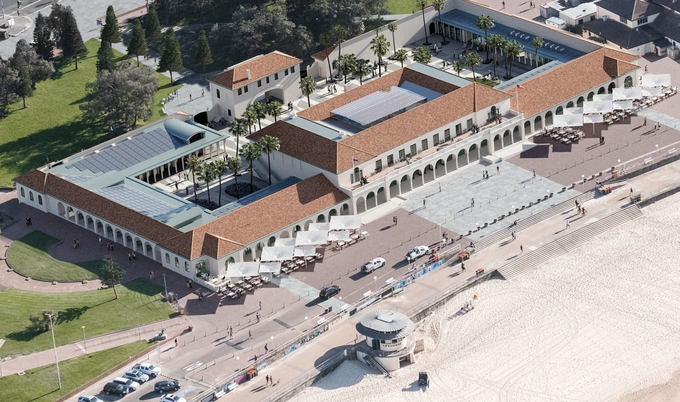 "We're excited to have Buildcorp on board to help us deliver this historic restoration and look forward to this partnership during the course of this wonderful project.
"I would like to thank the Waverley community, and in particular the Bondi Pavilion Stakeholder Committee for helping inform this historic restoration.
"I also wish to congratulate the Council and architect Tonkin Zulaikha Greer for developing a 5-Star Green star design which will support best practice sustainability outcomes throughout the project's design, construction and ongoing operation."
The restoration will include:
New and improved amenities on the northern side of the Pavilion, including a family change room
Courtyard spaces will be landscaped and updated for multi-purpose use
Renovated community spaces
Renovated art gallery and theatre
A 'Bondi Story Room' which will be used as a flexible social history exhibition space
A community radio studio
New tourist centre/box office to the north of the entrance foyer
Renovated commercial spaces for hospitality and other services
A new Indigenous public artwork
A larger space for the Pottery Studio and a second kiln.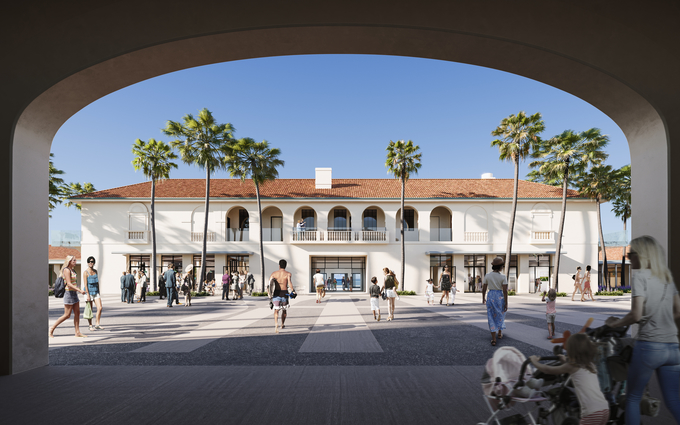 "I am also pleased to confirm that in addition to the new Indigenous public art, Council will be retaining the existing floor mosaics by Warramiri (North East Arnhem Land) artist and Elder, Terry Dhurritjini Yumbulul. This mosaic was created by Terry Yumbulul as a gift from the People of Arnhem Land to the people of Bondi and heralds incredible cultural and spiritual significance in connecting our communities. The work is one of the earliest examples of Indigenous cultural practice and story translated through the mosaic medium. We are thrilled to ensure future generations will be able to share in this important work," Mayor Masselos said.
"Waverley Council and the community look forward to again seeing the Bondi Pavilion shining as a beautiful Australian icon.
"Bondi Pavilion is a heritage building and the use of new materials in the Bondi Pavilion Restoration and Conservation Project will be minimised as much as possible.
"The design was guided by the Pavilion's Conservation Management Plan and was given the green light by the Heritage Office late last year.
"The construction of the building is targeting a 5-Star Green Star rating under the Green Star – Design & As Built v1.1 tool (Green Building Council of Australia)."
Key ways in which this rating will be achieved is through:
high efficiency lighting and internal fixtures
a rooftop solar photovoltaic array and associated power distribution systems
reducing the consumption of potable water through the use of recycled water for non-potable uses and the incorporation of water efficient fixtures and systems
sustainable mobility features limiting reliance on private car use, and providing low emissions transport infrastructure
selection of low-impact materials to reduce resource consumption of the project
advanced waste management systems that maximise the amount of waste diverted from landfill.
"The Site Waste Management and Recycling Plan will also ensure that all building waste is managed onsite with no pollution reaching the stormwater or beach. All demolition or construction waste materials will be recycled or reused where possible," Mayor Masselos said.
"Once the building is open there will be recycling bins available to minimise waste to landfill and the building will have advanced waste compactors to efficiently manage both waste and recyclable materials."
Buildcorp Managing Director, Tony Sukkar AM, said Buildcorp is honoured to be working with the Council and community to restore and enhance this iconic part of local and national history.
"Rest assured your Pavilion is in safe hands and our team looks forward to delivering creative solutions that bring the new spaces to life and protect its many heritage features," Mr Sukkar said.

"Alongside our sustainability initiatives, we will create community connection and opportunity during the build, adding to the positive legacy of the project."
The majority of the Pavilion, except for Surfish cafe, will be closed once construction begins. The Council will be going to market for tenancies over the next few months for when the Pavilion reopens.
Temporary public amenities will be available at the Pavilion during construction and the Council is also developing events to activate the site during this time.
Watch our latest video about the Bondi Pavilion Restoration and Conservation Project.
For regular updates about the Bondi Pavilion Restoration and Conservation Project, visit waverley.nsw.gov.au or follow us on Facebook @WhatsOnWaverley.
Media inquiries: media@waverley.nsw.gov.au or 0416 075 532
Buildcorp: Fiona McEwan, fiona_mcewan@buildcorp.com.au or 9565 002
Click (below) for publicity images: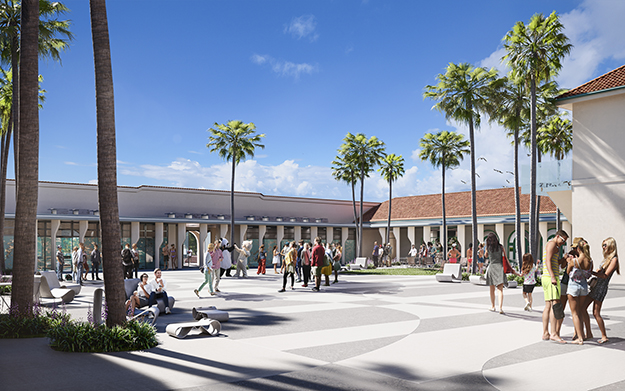 Bondi Pavilion courtyard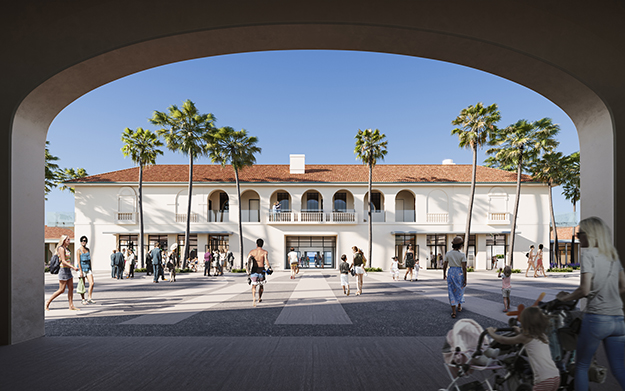 Bondi Pavilion internal courtyard and rear

Bondi Pavilion aerial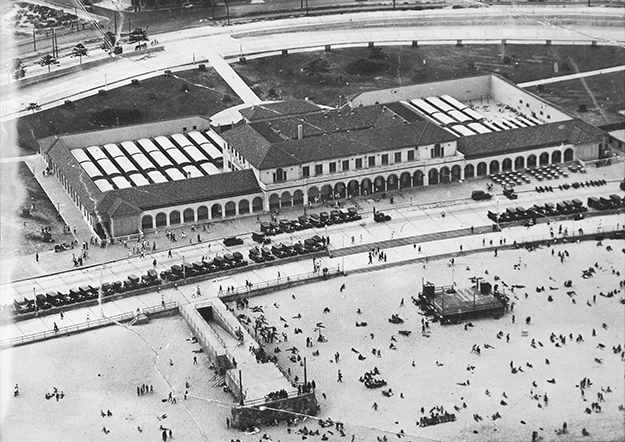 Bondi Pavilion historical image