A Message from the Mayor about Head On Photo Festival
4 November 2022
On behalf of everyone at Waverley Council and my fellow Waverley Councillors, I would like to welcome the return of the Head On Photo Festival to Bondi this November.
Head On Photo Festival is Australia's premier photography event celebrating the work of emerging Australian photo artists and launches tonight at the newly restored Bondi Pavilion.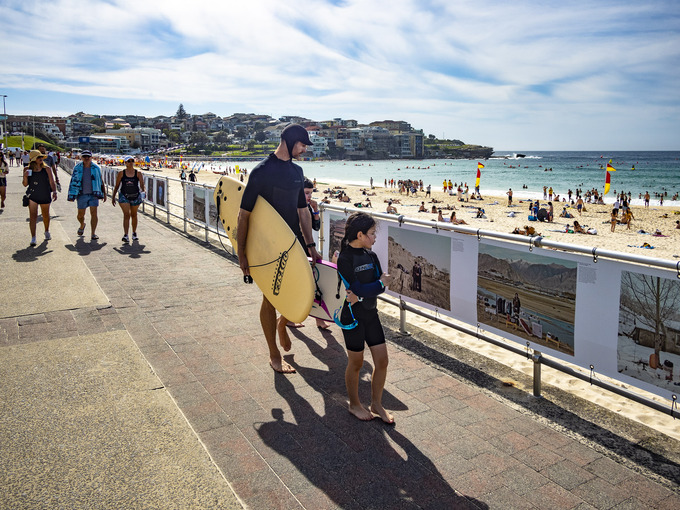 Image: Moshe Rosenzveig courtesy Head On Photo Festival 2022
Waverley Council is a proud supporter of the event, which this year includes more than 100 exhibitions and events in print and online, including public art installations in Bondi Park, Bondi Promenade, Bondi Pavilion and Paddington Reservoir Gardens.
This 13th annual festival welcomes representatives of more than 900 Australian artists and artists from more than 20 countries including Belgium, Canada, China, France, Israel, Italy, Netherlands, Norway, the UK, Spain, and the USA.
I would like to take this opportunity to congratulate Moshe Rosenzveig OAM, the founder and creative director of Head On Photo Festival, all Head On representatives, and our photographers and photo artists for another fantastic exhibition.
Head On runs until Sunday, 20 November in Sydney but photography displays in and around Bondi which be in place until around 4 December.
I encourage you to take your family and friends along to this free outdoor exhibition. To learn more and to support, visit: headon.org.au