2022 Waverley Art Prize winners announced
23 September 2022
Waverley Council is proud to announce that Tonee Messiah has won this year's Waverley Art Prize for her work Accounting for Archetypes.
Messiah was named recipient of the $15,000 Open Prize at tonight's exhibition opening at the newly restored Bondi Pavilion Gallery. The free exhibition is showing until Saturday 15 October.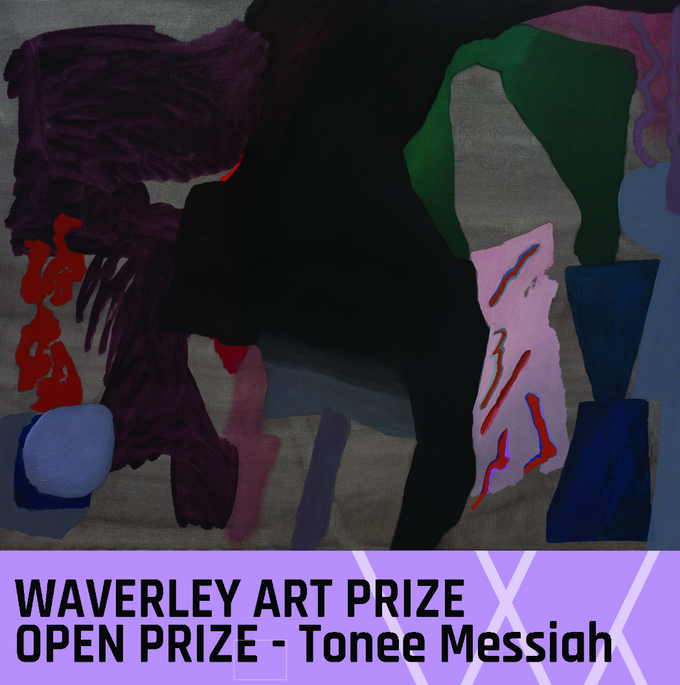 Messiah, a sessional painting lecturer at UNSW Art and Design and the National Art School, Sydney, was a Waverley Art Prize finalist in 2019 and this year launched a collaborative collection with Melbourne fashion label Gorman.
She describes her winning artwork as exploring both doubt and desire and "the polarising effects of these two states operate as activating forces, one to generate momentum and the other to temper and abate".

A record 786 entries were received in this year's prize which is aimed for early to mid-career artists and helps raise funds to support Waverley Woollahra Art School, the longest running artist-run initiative in Waverley.
Receiving the highly commended award for the $15,000 Open Prize were Joel Arthur for his work Land Escape [acrylic, oil and alkyd on canvas] and Jake Walker for his work Number #166 [oil on linen, glazed ceramic].
The winner of the $2000 Mayor's Prize was Chris Bond for the work Maldoror [oil on linen, paper]- pictured below. Highly commended was awarded to Peta West for her work This is Yuin Country (medium relief lino cut).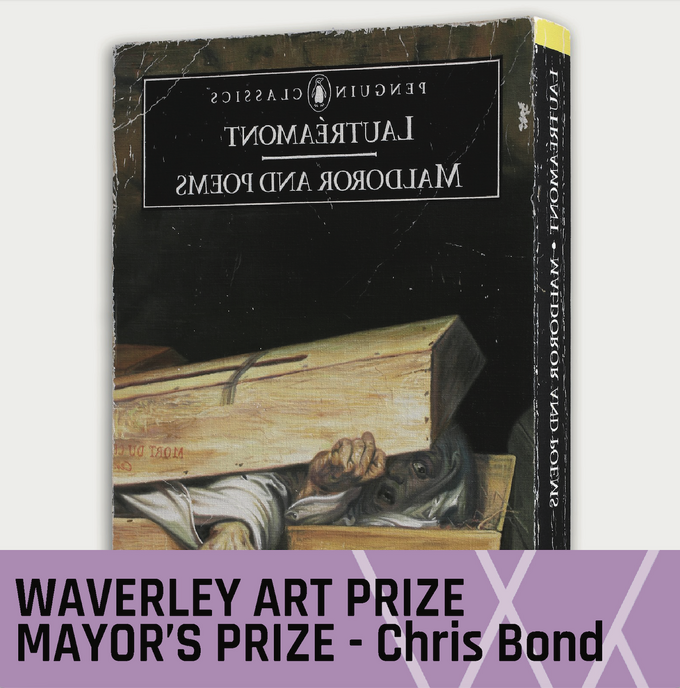 Artist Liz Shreeve was winner of the $1500 Climate and Environment Prize sponsored by Waverley Council for Home and Hearth [ink on cut and folded paper].
Karen Coull was named winner of the $500 Drawing Prize sponsored by Waverley Woollahra Art School for Journey to the year I became invisible [paper collage].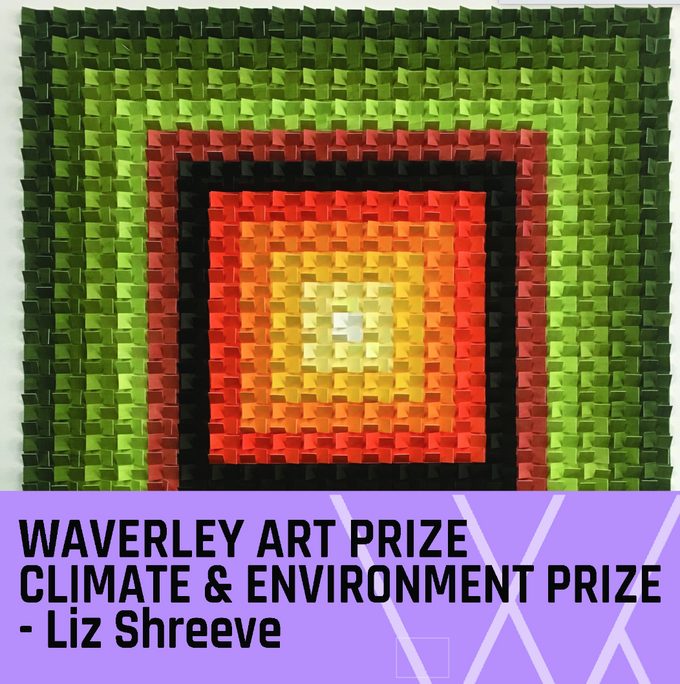 Mayor of Waverley, Paula Masselos, said for the past 36 years, the Art Prize has been one of the ways that Council helps recognise, nurture and award our artistic community as part of our ongoing commitment to the arts.
"Fostering emerging artists to have a voice in our community is one of the most important legacies of this prize, and Council is proud of the artists who have entered over the years," Mayor Masselos said.
"This year's prize is extra special because it is the first time in three years' we have been able to announce the winners through a physical exhibition and opening event."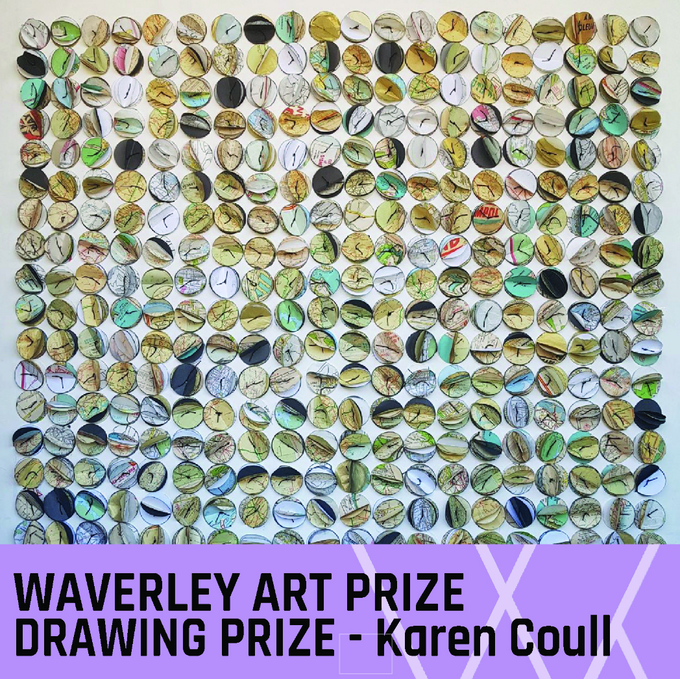 This year's judges, artists Michelle Cawthorn and Daniel Mudie Cunningham had the unenviable task of shortlisting the 60 finalists: Anne-Maree Armstrong, Joel Arthur, Anthony Bartok, Riley Beaumont, Robert Bennetts, Emily Besser, Chris Bond, Sophia Bray, Matt Butterworth, Evie Cahir, Lisa Carrett, Joanna Cole, Nancy Constandelia, Marcel Cousins, Karen Coull, Sean Crowley, Emma Davidson, Jacqui Driver, James Dudding, Sarah Edmondson, Sarah Enright, Lynne Flemons, Aimee Gardyne, Sophia Lee Georgas, Camille Gillyboeuf, Graziela Guardino, Michelle Hanlin, Geoff Harvey, Seya Hashemi, Tom Keukenmeester, Belem Lett, Roxanne Lillis, Tanya Linney, Kathy Liu, Alison Mackay, Jo Mellor, Tonee Messiah, Luanne Mitchelmore, Jo Moloney, Nick Offer, Yuria Okamura, Liz Payne, Jo Plank, Louis Pratt, Jamie Preisz, Russell Prescott, Marisa Purcell, Elizabeth Rankin, Abbey Rich, Carol Rowe, Elwira Skowronska, Mark Shorter, Liz Shreeve, Sally Stokes, Brenda Tye, Jake Walker, Allie Webb, Peta West and Zuzu Zochowski.
Voting for the People's Choice Award is open until Friday 14 October online or at the gallery.
To support the Waverley Woollahra Art School, click here.