Waverley Heritage & Design Awards winners announced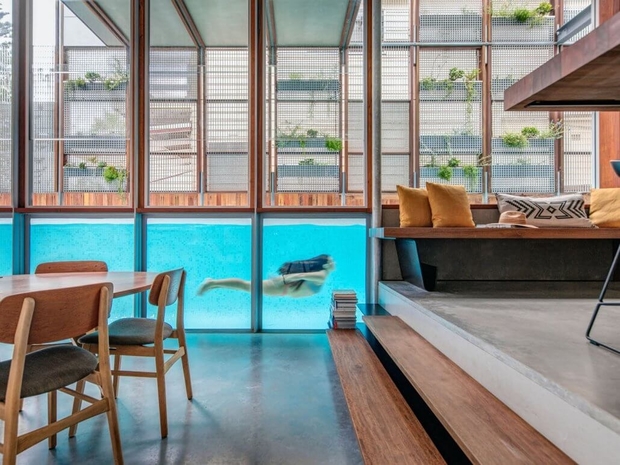 30 April 2019
Residents, homeowners, architects, designers, project managers and builders involved in enhancing Waverley's distinctive character and built environment were among the winners in this year's Waverley Heritage & Design Awards announced last night at Bondi Junction.
Established in 2006, the Awards promote and acknowledge projects that conserve heritage listed properties and heritage conservation areas. The Awards also recognise heritage conservation and interpretation and excellence in contemporary design including public places.
Waverley Mayor, John Wakefield, said this year's winning projects inspire better building design through innovation, attention to detail and standard of workmanship.
"From a North Bondi home shortlisted in the World Architecture Festival and Houses Award, to our very own Waverley Cemetery Coastal Walk, the diversity and calibre of winners speaks to importance our communities place on design and excellence," Mayor Wakefield said.
"Our awards have attracted close to 200 submissions since 2006, and our judges never ceased to be amazed at the quality of entries received."
An exhibition of winning and shortlisted projects will be held from 2 to 23 May at Waverley Library Gallery and coincides with the 2019 Australian Heritage Festival.
Projects recognised in this year's awards were:
* Award for Outstanding Contemporary Design: Living Screen House (pictured), North Bondi by CPlusC Architectural Workshop.
* Award for Contemporary Design: Panorama House, Bronte, by Richard Cole Architecture
* Award- Public Domain (independently judged): Waverley Cemetery Coastal Walk, Waverley Council
* Commendation for Emerging Architect: The Doll's House, 16 Cables Place, Waverley by Lucy Shannon.
* Commendation for Heritage Conservation: Moreton Manner (formerly Scarba House), Bondi by CO-AP and Design 5 Architects
* Commendation for Heritage Conservation: St Catherine's School, Junior Administration School building, St Catherine's School with Lucas Stapleton Johnson and Lateral Projects.