Solar my School wins NSW Green Globe award
Waverley, Woollahra and Randwick City councils' Solar my School program last night won the Public Sector Leadership Award at the 20th Anniversary of the NSW Green Globe Awards.
The awards recognise outstanding public sector organisations in NSW that have successfully integrated environmental management and sustainable practices into their planning, operations, product or service delivery. It was a joint win with Sydney Opera House.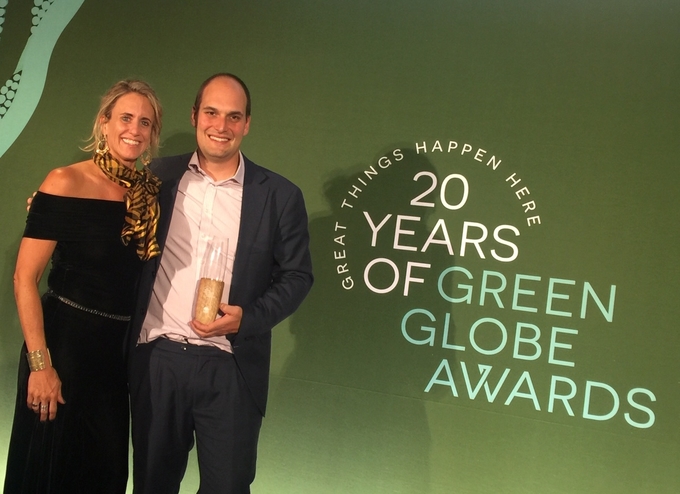 (Pictured above) Solar my School's Nicola Saltman and Anthony Weinberg accepting the award.
Solar my School is a free Council program in Sydney's Eastern Suburbs helping schools run their buildings with solar power. More than 120 schools have participated in the program.
The Solar my School was also a finalist in the Climate Change Leadership and Innovation categories.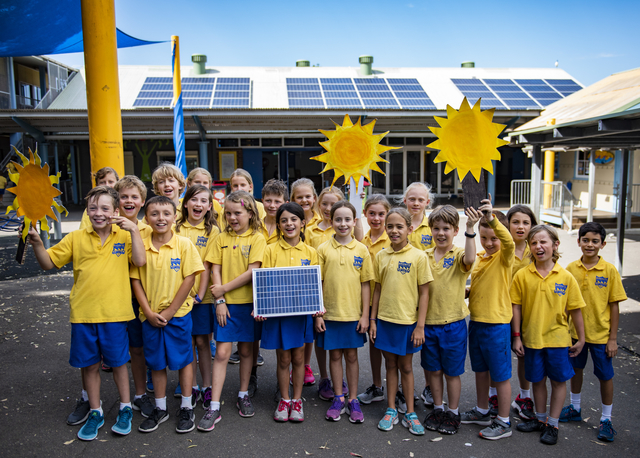 In June, Solar my School won the Local Government Professionals NSW Excellence Award for Environmental Leadership and Sustainability. Read more here.
For more, visit: https://www.environment.nsw.gov.au/funding-and-support/awards-and-recognition/green-globe-awards/awards/2019-winners-and-finalists.
Related stories:
* Solar my School wins Climate Change Action Award