Search by date range:

Search by calendar:
Festival of the Winds

Sunday 10 September 2023
11am - 4pm
Bondi Beach
Who would have known back in 1978, when a group of wind energy champions decided to run a kite festival on Bondi Beach, that the Festival of the Winds would be born and end up as one of the biggest and most loved kite flying festivals in the world!
In 1978, Glebe local and Sydney University student, John Silk's interest in wind energy led to his fascination and love of kite making and flying. John, along with several of his friends, decided that it would be great to run a kite festival and decided that Spring at Bondi Beach was the best time and place to launch their idea. On 10 September 1978, 45 years ago, the first Festival of the Winds took off!
The Mayor of Waverley at the time, Mr Ernie Page, officially opened the newly named Festival of the Winds, declaring the skies open, and joined the crowd to fly a kite. John Silk, his kite-flying friends and enthusiasts on that day, formed the Australian Kiteflying Society (AKS) who have presented the professional kite flying exhibitions with national and international kite talent each year ever since.
Bondi Pavilion cultural staff joined in by organising entertainment, food stalls, kite making workshops, gallery exhibitions, workshops and all the festival fun that ran alongside, and still runs alongside, the professional kite flying displays on the beach.
Festival of the Winds continues to provide a great day out for everyone. This event is perfect for people of all ages who want to celebrate the joy of kite flying, kite making, our environment and enjoy the best cultural food and entertainment from around the world! Bring along your own kite or make a sky-high creation at one of the kite making workshops. There will be demonstrations, and a day long entertainment program on the main stage.
Come along and help us celebrate one of Sydney's most colourful festivals on Sunday 10 September at Bondi Beach. Remember to leave the car at home as parking is limited and roads will be closed. Plan your trip using public transport at www.transportnsw.infoThis external link will open in a new window
Parking Restrictions
Special event clearway parking restrictions will be in effect on roads around Bondi to accommodate the increased volume of traffic and event buses operating between the Beach and the Junction.
Clearway times and locations
7am to 7pm on both sides of Bondi Rd between Old South Head Rd and Sandridge St and sections of Campbell Pde, Hall St and Curlewis St.
These clearways are strict no-parking zones, and apply even to local residents and business owners with parking permits or TfNSW Mobility Scheme Permit holders.
Look for the high visibility signage as vehicles left in clearways will be towed a fee applies. If your vehicle is towed, call 132 701 to find its new location.
Road Closures
Roads around Bondi Junction Interchange will close from 10am to 6pm including sections of Grafton St, Grosvenor St, Oxford St, and Grosvenor Ln to assist with the bussing operations.
The southern end of the Queen Elizabeth Drive car park at Bondi Beach Pavilion will be closed from 5am to 7pm for the event. The northern car park will remain open under traffic control.
Local residents should expect lengthy delays on roads around the Beach due to large crowds and allow plenty of extra travel time getting in and out of Bondi and Bondi Junction. Avoid unnecessary travel along Bondi Rd where possible and use Birrell St and Old South Head Rd instead.
Find out more
You can find these details including downloadable maps and real-time traffic updates at www.livetraffic.com
For more information about the event, visit www.waverley.nsw.gov.au
We sincerely apologise for any inconvenience caused by these changed traffic conditions and appreciate your support of the event.
The festival is proudly presented by Waverley Council and the Australian Kite Flyers Society and is a major event on Council's cultural calendar
Programming highlights
What a great day out for the whole family! Have a look of all on offer throughout the day.
We can't wait to see you here!
Bondi Beach professional kite flying and promenade
It's the highlight of the Festival of the Winds! And it's all about the big, colourful, hand-made professional kite displays on the beach. Come and watch AKS (Australian Kite Flyers Society),This external link will open in a new window professional kite flyers and makers who come from across Australia for this event, with visitors this year including Karin and Roger Stevens from Belgium and Debbie and Craig Hansen from New Zealand. They'll be flying their large kites, their small kites and everything in between!
Take a walk along the beach promenade to take in the amazing kite display while enjoying the sounds of DJ Jön (The Vinyl Frontier) from Eastside RadioThis external link will open in a new window.
MAIN STAGE – Bondi Park South
Welcome to Country with the La Perouse Local Aboriginal Land Council
---
University of New South Wales Balinese Gamelan, Suwitra Jaya
Since 2014, University of NSW music students have travelled to Bali to learn traditional Gamelan instruments from the best players there. They have brought their learnings and experiences back to Australia to perform in this most beautiful ensemble called Suwitra Jaya or Noble Friendship. Performing under the direction of Dr Manolete Mora, this ensemble offers music reflecting the notion of the ocean, connecting Indonesia to Australia. So, what better place for this striking group to play but right here by the ocean at Bondi.
---
Te Aranganui
Te Aranganui (teh-ah-rah-ngah-noo-ee) combine contemporary and traditional music and dance to create truly unforgettable performances full of energy and passion.
Te Aranganui formed over 30 years ago to help bridge the cultural gap for Māori residing here in Australia to home in Aotearoa New Zealand. They continue that work across Australia as they foster cultural, language, and community connections through Kapa Haka.
---
Ganathipan
Prepare to be taken on a global musical journey through the cross-cultural artistry of Ganathipan. Many different traditions influence Ganathipan songs: Indian to Irish to Chinese and everything in between. This colourful musical creation is inspired by traditional cultural dances and features Veena and djembe instruments, incredibly talented artists of different backgrounds:
Ganithipan are: Alex Chetia, Deeksha Vijayakumar, Shaun Premnath, Maxwell Barlow, Kairavan Selvarajan, Daniel Melillan Zavala, Xara Zaineddine, Sivamsan Senthilvasan.
---
Stiff Gins
After two decades of creating visual feasts for the stage, three acclaimed albums and earning a slew of awards, Stiff Gins are entering their most intriguing period of music-making yet. Stretching time with their unique blend of harmonies, stories and soul, let Stiff Gins transport you to a higher and deeper musical plane. Stiff Gins are the talented Kaleena Briggs and Nardi Simpson.
---
Mucho Mambo
This explosive 14-piece Latin Big Band features Australia's best Latin and Jazz musicians. Performing original tunes with a blend of bold, brassy riffs and driving percussion, Mucho Mambo reinvents Mambo, Big Band Salsa and Cha Cha Cha with a unique funky edge. Mucho Mambo have wowed audiences from the Sydney Opera House to festivals and theatre's across Australia so will get you up dancing!
Mucho Mambo are: Martin Taylor – Trombone, Vocals, director, Richard Valdez – Vocals, Giorgio Rojas – Percussion, Juan Carlos Allende – Percussion, Vincenza Lasaracina – Percussion, Tina Harris – Bass, Vocals, Nick Southcott – Piano, Murray Jackson – Saxophone, Tim Clarkson – Saxophone, Steve Fitzmaurice – Saxophone, Angus Gomm – Trumpet, Marcus Salone – Trumpet, Mark Barnsley – Trombone
---
MC Costa Georgiadis
Our MC for the day will be Costa Georgiadis, Australia's most famous landscape architect and TV presenter who has an all-consuming passion for plants and people – he knows how to bring out the best in both of them, and takes great pleasure in bringing them together. A local Waverley resident, his holistic approach is all about gardening, the soil, and the soul. Costa believes that "Gardening is about communication, relationships, routines and life enrichment."
FORECOURT
Black Joak Morris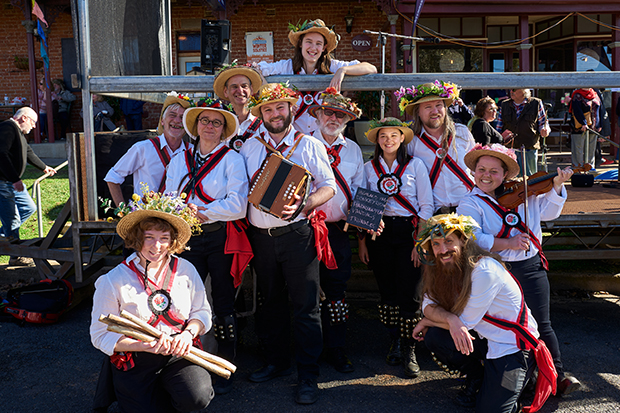 Joining us every year to dance in the spring, Black Joak Morris perform traditional folk dancing of the English Cotswolds. Skilled, energetic and friendly, the Joakers will delight and mystify audiences of all ages.
---
Bondi Brass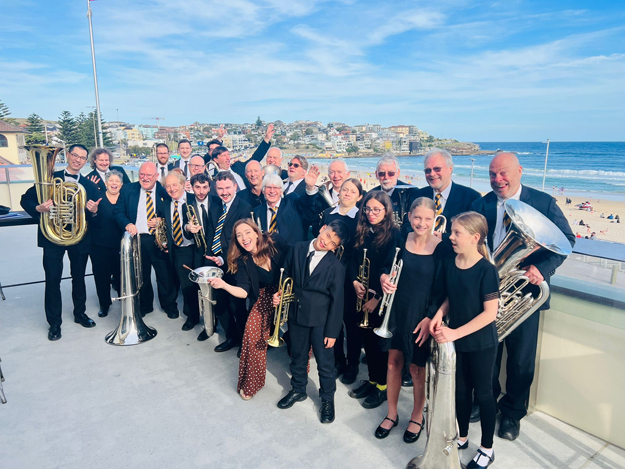 Bondi Brass, a community-based ensemble established in 1959, have been a part of Festival of the Winds for many years. Their big, bold, vibrant repertoire, along with their great sense of humour and pizazz will be sure to put a spring in your step. They are always looking for new players of all ages and abilities so why not find out more here. Bondi Brass is supported by Waverley Council through the Community Grants Program.
---
Rose Bay Secondary College Music Ensemble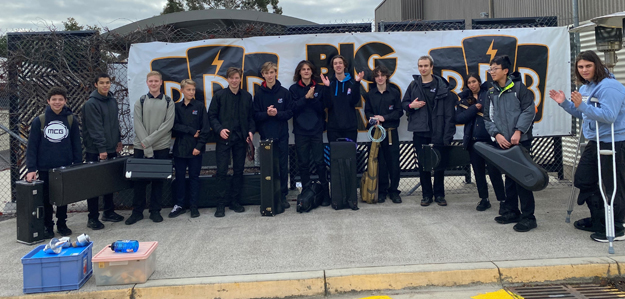 Some of the best young musicians in our local area are playing in this Music Ensemble Program, the largest co-curricular program at Rose Bay Secondary College involving some 120 students. Performing many styles of music, challenging their skills, participating in prestigious school and community performances, these young musicians will be something to watch!
---
Bondi Beach Recorder Ensemble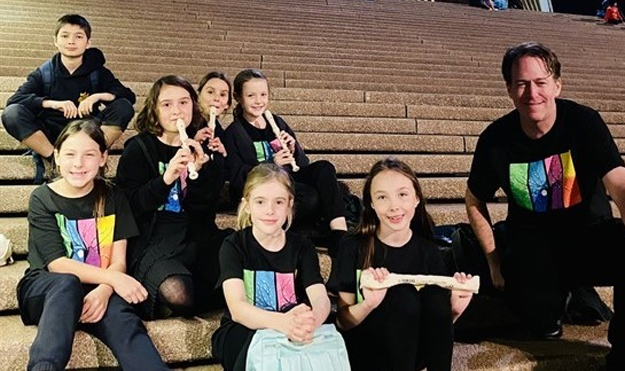 Bondi Beach Recorder Ensemble have performed at many school and community events including Carols by the Sea and the Festival of Music at the Sydney Opera House.
Recorder students are in grades 2-6 at Bondi Beach Public School and will perform a mix of traditional and contemporary favourites.
---
Bondi Beach Public School Choir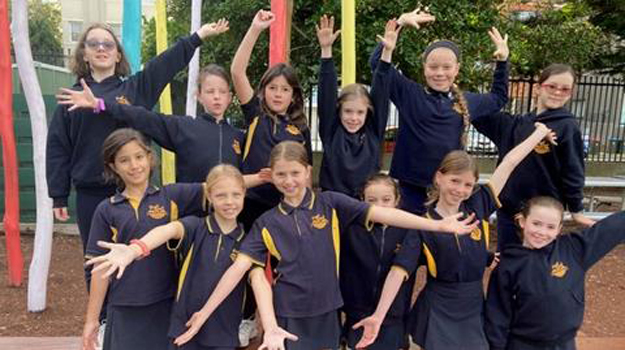 Bondi Beach Public School Choir, directed by Bondi local musician, Cassy Bartolomei, have been a feature at local community events for over a decade. These young singers bring verve and enthusiasm to every concert and delight in sharing their songs with wider audiences.
With a broad repertoire of popular songs, old and new, this group of passionate young singers has something for everyone!
---
100% Dance
100% dance is 100% talent from the local dance students whose technical skills and love of dance will be showcased in everything from jazz to hip hop, contemporary and acro.
---
Tap Pups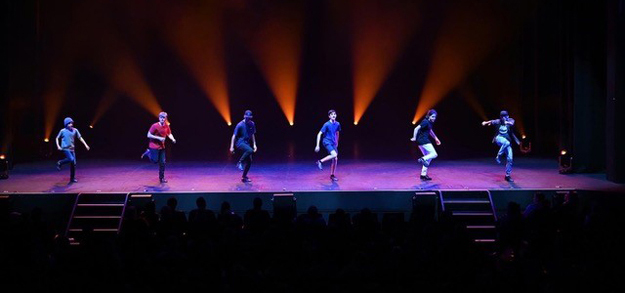 Tap Pups will thrill you with their passion, skills and downright amazing entertainment.
Local Bondi Tap Dogs HQ is a place where kids can learn to dance with teachers who are super successful in their field and passionate about what they do. They have performed on The Today Show, 7.30 Report and So You Think You Can Dance.
---
Feel Free Dance Studio (Sabor Y Ritmo)

The Latin dance instructors of Sabor Y Ritmo have created a great dance community at Bondi and are here to share the vibrant dances including the LA Salsa, Cuban Salsa and Bachata. The energy and moves of the dancers will make you want to get up and dance along! Why not try a class here.
CREATIVE ZONE – Garu Courtyard
Come and make a kite with expert kite maker and flyer Edgee and his team who will show you how to make your own detailed paper kite. Then try it out in the public flying areas marked out on famous Bondi Beach!
Visit Bondi Pavilion Clay Studio and make 'Things with Wings'. Children and adults can learn how to sculpt pieces such as butterflies, bees, birds and seagulls - our local favourites – aeroplanes or anything else related to things that move in the wind. You can take your work home or add it add it to the group art installation. This craft activity will be held every 30 minutes.
Or join the team from Reverse Garbage for a day of craft making fun. Reverse Garbage creatively reuse materials to make a difference to the world by reducing waste and creating change in the way we look at resources.
KID'S ZONE – North Bondi Park
Kids can enjoy the day with a host of fun activities especially for the young and young at heart! Learn to make and fly and paper plane with world champion Dylan Parker from the Paper Plane Pilots, join in the carnival games with our local youth services WAYS, meet our library team who will be there to share their great kid's book library.
Enjoy the animals at Golden Ridge Animal Farm petting zoo – you might even see a llama or an alpaca in real life! Make a windsock with the local Girl Guides or sit back and let the artists from Sparkle Faces and Fairy Wishes paint a festival design on happy faces while you grab a little snack at one of our food stalls.
OUT AND ABOUT
Waverley Council's Second Nature Tent
Come and meet Waverley Council's Environmental Sustainability team, who are helping to make sustainability "second nature" in Waverley. Learn about local environmental projects and initiatives, and ways you can get involved in protecting our place and the planet.
---
Kids shows and Roaming Performers
The Gagliardies - Family Circus Show. From the quirky minds of Beeswax and Bottlecaps, this comedy duo have an unhealthy obsession for laughter and the ridiculously silly. With a mixing pot of variety, vaudeville and vintage circus, these two have travelled the world atop their penny farthing, dragging suitcases of shenanigans and bringing giggles to the masses. Perfect for children aged 3 - 103.
Keep an eye out for the Beeswax and Bottlecaps team of wandering performers including the amazing Roving Stilt Duo - Captain Sure and Diver Maybe. These two oceanic rapscallions are of in search of treasure! This interactive walkabout duo will wind their way through an audience singing a sea shanty celebrating the glories of life on the sea.
Up, Up and Away - Large Balloon. The old romantic world of Airship travel is captured in this gloriously eccentric roving act. See these dashing aeronauts out for a ground training session before taking off. With a waltzing soundtrack, catch them for a photo opportunity before they head for the clouds.
The Cyclopod - The only one of its kind in Australia, this moving stage of vintage circuc raises the entertainment above the crowds creating an interactive spectacle of unrivalled proportions.
---
Food, drinks and kite stalls.
Enjoy the taste's from around the world at one of our dozens of food stalls set up in the Park or buy a kite from our kite stalls and show your friends and family how good you are at flying a kite!
---
Bondi Vista Ferris Wheel
Make sure to take a ride on the Bondi Vista Ferris Wheel and see the amazing view of the kites from the sky!!
---
Bondi Pavilion Upstairs Bar
Head to the upstairs to Bondi Pavilion Bar and visit the Glory Day's crew for a drink with the best view in Sydney.
Plan your trip
Remember to leave the car at home as parking is limited and roads will be closed.
Plan your trip using public transport at transportnsw.info