Eat, Pray, Naches*: Jewish Community Stories
Eat, Pray, Naches
To watch and read over 100 migration stories, maps, online exhibitions, timelines, learning materials and lots more visit www.epn.org.au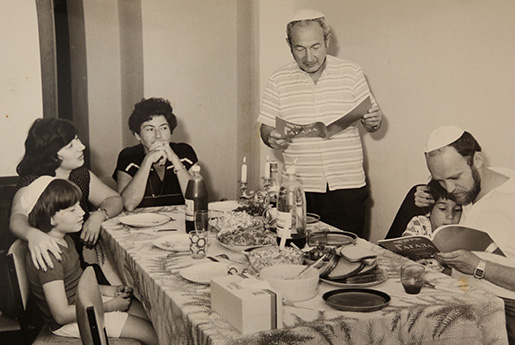 Over 100 submissions from local Jewish post-war immigrants and their families were received for this project. We had a great cross section of people from all migration waves and countries around the world. It has been wonderful to discover the multicultural Jewish community who settled in Bondi and its surrounding suburbs.
Everyone who submitted had a chance to have their stories documented through a series of in-depth interviews and a large number of phone interviews with featured participants going on to make up the exhibition.
Through our interviews we explored Jewish heritage using the themes Eat, Pray and Naches; addressing the diverse migration journey and the motivations behind it. We discovered how the Jewish community has shaped the contributions they have made.
Check out the behind the scenes images during our in-depth interviews.
One of our participants, Alex Rvychin from the Executive Council of Australian Jewry spoke to Jewish News about his experience as a young Russian migrant. Click here to read the article
This project wouldn't be able to happen without the dedication of the volunteers who helped immensely in this process.
The exhibition will then travel to other community groups, schools, public libraries and museums and more. To request the exhibition at your venue, please contact tellyourstory@waverley.nsw.gov.au