Jim Spencer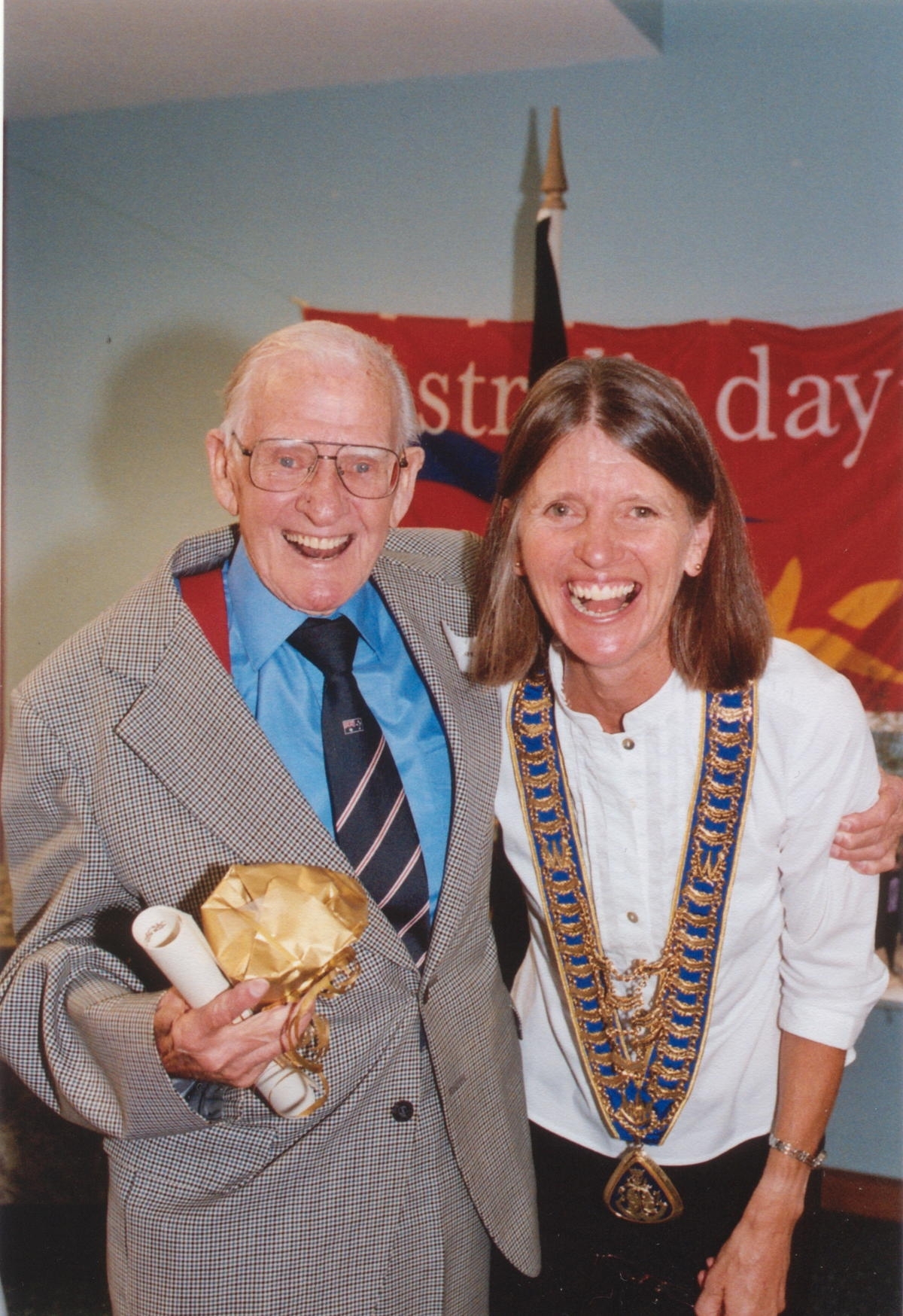 Jim Spencer at a Waverley Council ceremony.
"I'd been always advocating for walking up and down the beach. Someone told me it's the greatest thing in the world for your nerves to walk on wet sand or wet grass."
Jim Spencer was born in 1911, and joined North Bondi SLSC when he was 18. Jim was the oldest member of the surf club, having been a member for 76 years. In 2005 he received a special award from Surf Lifesaving Australia, on the 75th anniversary of gaining his Bronze Medallion. Jim passed away in 2006.
The copyright for this interview is held by Waverley Library.
Waverley Library is currently re-transcribing this oral history interview. If you'd like to listen to the interview or help us complete the transcription you can contribute on Amplify.