Frank Norton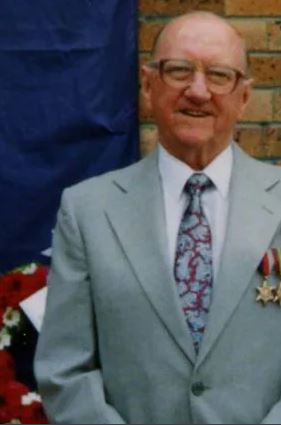 Frank Norton at an Anzac Day ceremony. Image courtesy of SMH, 2011
"I was an honorary beach inspector, had a Waverley Council beach inspector badge and the long costume and white hat. And each patrol, morning and afternoon patrol had their own beach inspector."
Frank Norton was born in 1920, and joined Bronte Surf Club in 1936. He was Club Captain, President from 1954-1969, and Patron from 1970-2011. He was elected a Life Member in 1952. Frank spent 5 years in the Army, serving in New Guinea and Borneo in WWII. Norton was awarded the British Empire Medal in 1978, the Medal of the Order of Australia in 2002 and Surf Life Saving Australia's President's Medal in 2011. Frank passed away in 2011.
The copyright for this interview is held by Waverley Library.
Waverley Library is currently re-transcribing this oral history interview. If you'd like to listen to the interview or help us complete the transcription you can contribute on Amplify.