Public forum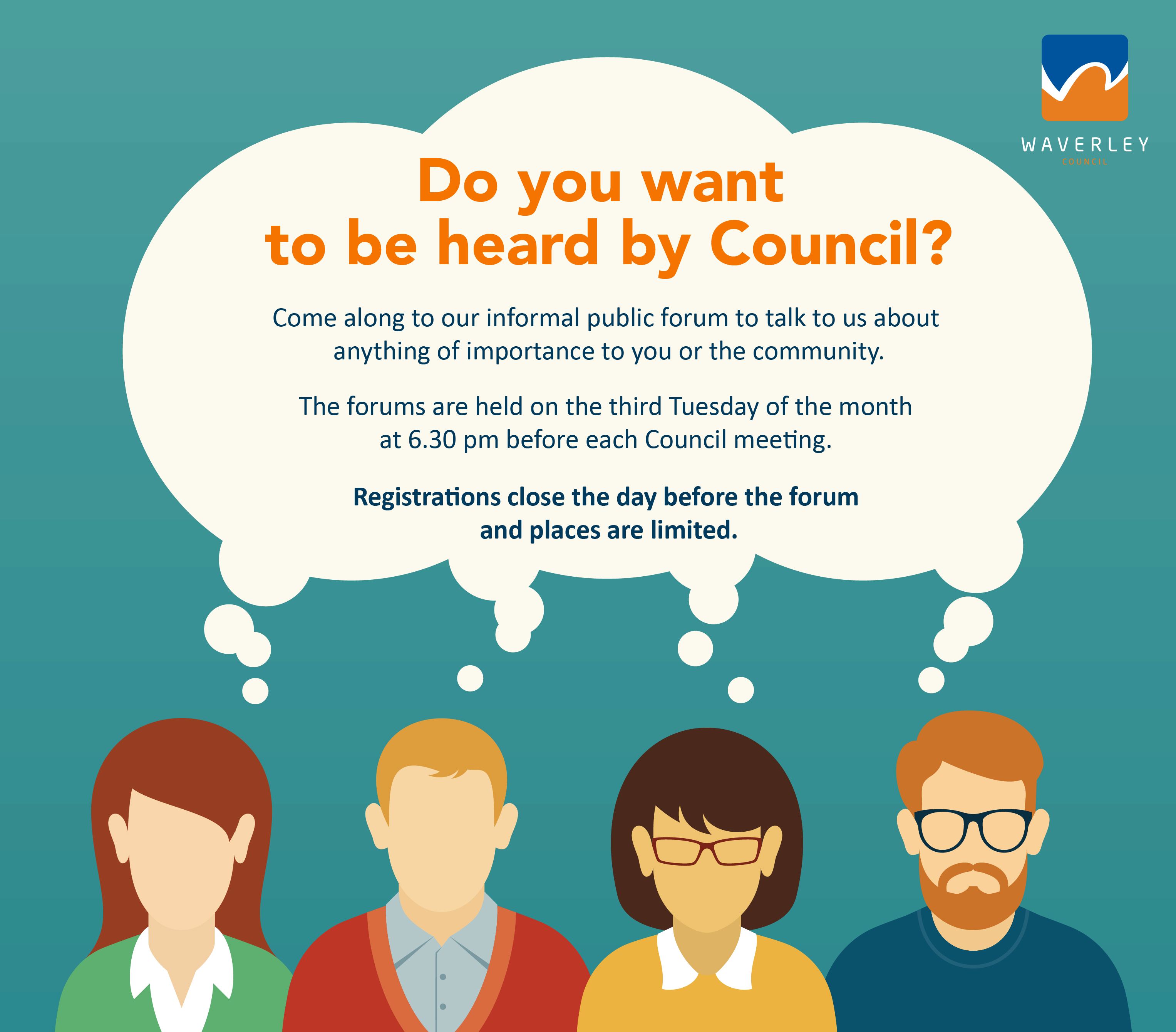 Council has recently decided to extend its trial of public forums until October 2022.
At a public forum, you can talk directly to Councillors and senior staff in an informal setting on anything of importance to you or the Waverley community. For example, you might want to:
Raise specific issues or concerns.
Bring something to Council's attention.
Comment on Council projects or initiatives.
Put forward ideas or suggestions.
You can speak for three minutes, and you don't need to prepare a formal presentation. We will then respond to your issue or proposal within a week of the forum.
For more information, or to register to speak at a public forum, please click here or call 9083 8000.
In addition to speaking at a public forum, you can still address Council at Council meetings on agenda items.