Keep it Local campaign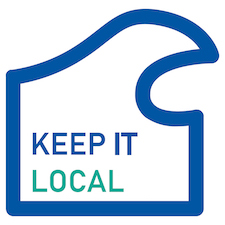 Small businesses are the heart and soul of Waverley and it's this community who has been hit particularly hard by the effects of COVID-19. Waverley Council and the Bondi & Districts Chamber of Commerce are committed to supporting local business and have launched the Keep it Local initiative.
Bondi & Districts Chamber of Commerce will host a dedicated online database for your Waverley businesses to list information about what you're offering and how the community can support your business. This webpage will be free for businesses register and each business will be able to manage their own listing for ongoing updates.
Waverley Council and the Chamber of Commerce have collaborated extensively as part of our local COVID-19 pandemic business response and we will be dedicated to the ongoing promotion of this campaign across all communication channels. Where possible, we are asking residents to make a commitment to shop locally and support your beloved businesses to help them through these difficult times. Whether you're buying groceries for the week or picking up a coffee, small actions like these are what will help our businesses get through this crisis.
We're strongly encouraging all local businesses in operation to register their details so that they can be part of this important initiative. It only takes a few minutes to register. Sign up and make sure your voice is heard by the community.
Here's how to get listed:
Log onto the Keep It Local directory
Click the 'Add Listing' button on the top right-hand corner
Fill in the details about your business
Add a quick video about your business (see tips here) for social media promotion
Keep It Local promotional kit for businesses
Help us get the community talking about #KeepItLocal. Below are some Keep It Local promotional materials which you can download and use for your own business promotion.
Other information for businesses