Planning for Waverley's future
The NSW Government integrated planning reforms for local councils
Integrated Planning and Reporting (IP&R) is the corporate planning that Council uses to help the Waverley community achieve their vision for the future.
Under the NSW State legislation, Councils must prepare a number of plans which provide details on how they intend to deliver works and services in the short and long term, based on community priorities that have been identified through consultation and engagement.
IP&R ensures a focus on long term planning and a coordinated approach to achieving community and Council sustainability.
Waverley is leading the way in implementing IP&R, having produced a full cycle of plans and reports. Also, Waverley Council's entry to the 2010 National Awards for Local Government won the 'Asset and Financial Management' category.
As shown below, the plans are designed to cascade so that the broader objectives in a high level plan are translated into specific targets, actions and measures, as found in the Delivery Program. To see a plan, just click on it below to see the document as well as a brief explanation of its purpose and place within the planning framework.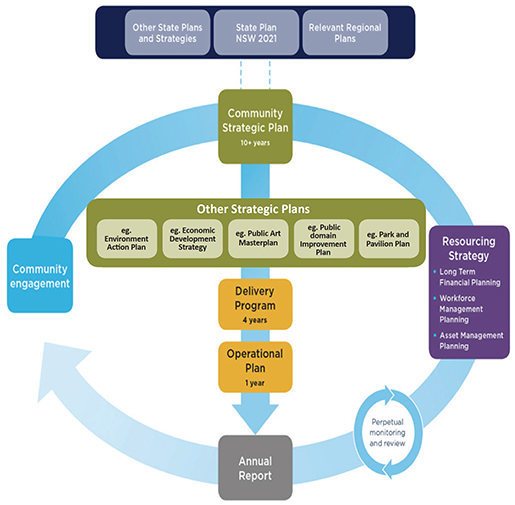 If you have any questions or comments on integrated planning and reporting at Waverley, please call (02) 9083 8000.
You can access earlier versions of some of these documents below: