Global Table
Global Table | Sunday 3 May 2015 | 11am-4pm | Oxford Street Mall
Held annually, Global Table is an established and popular community celebration of cultural diversity. More than your average food festival, it features cuisines and entertainment from around the world and there are free activities such as face painting and cooking demonstrations held throughout the day.
Eat, play and dance your way around the world!

Discover Tibetan shabaley or walk on the wild side with Jamaican goat curry at this year's Global Table! Oxford Street Mall will be transformed with food stalls representing 12 countries and cultures and a free day-long program of dancing, singing and children's activities. Join in the feast at a 35-metre-long communal table and sit, eat and chat with old friends - or even meet new ones! This is a free event and everyone is welcome.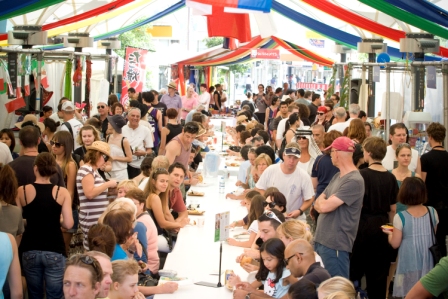 Quick links
Business Newsletter
Find out about business information, events and networking opportunities through Council's monthly newsletter.
Subscribe now