City2Surf beach marquee
Beach Marquee Program, 13 August 2017 The Sun-Herald, City2Surf, presented by Westpac
Please email jodie.walker@waverley.nsw.gov.au for help with the application form or any queries.
---
What is included in each Marquee Hire?
5m (W) x 10m (L) marquee on Bondi Beach
an outside area ocean side of your marquee (5m x10m sand floor)a walkway from the promenade to the rear of marquees for easy access
Shard hand wash facilities catering purposes
skip bins and waste removal provisions
A perimeter fence around your outside area
5 x round tables, 2 x trestle tables, 50 x chairs, matching table cloths.
Marquee Hire Fee: Per marquee the fee is $7,650 (incl GST)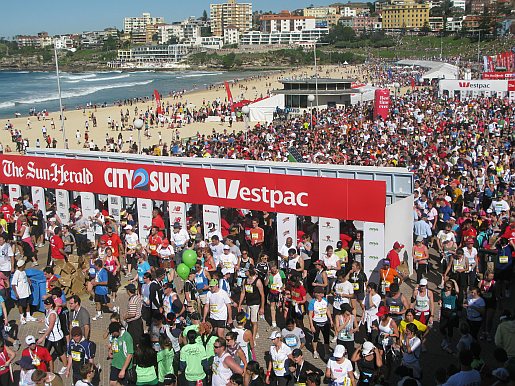 FAQs
On event day, what time can vehicles access the site to deliver equipment etc?
Vehicles dropping off items are allowed access to the promenade from 4am to 6am. All vehicles must leave the area by 630am.
What time can I return to pick up all equipment?
We will give you updates during the day, typically, re-entry to the promenade to pick up goods with your vehicle is around 4pm. It is dependent on the police's decision when they reopen the roads.
Are there bins I can use?
Yes, Council will provide skip bins i.e. back of house bins and waste removal service. NB: You will need to provide your own front of house bins
Can I use glass?
Glass is not allowed on the sand, promenade or park areas.
Can I serve alcohol?
Yes, alcohol may be served (not sold at the event or pre event such as through a ticket to the event that includes alcohol) to your guests under strict RSA regulations. Bondi Beach is an alcohol free area, this means no alcohol is to be consumed outside of your marquee.
Is smoking permitted?
No smoking on the beach or inside the marquees. Smoking is permitted on the promenade.
Can I place a banner and/or signage on the marquee?
Yes. Tear drop banners are permitted ocean side of marquee, no other company branding or third party advertising is permitted outside the marquee. You can brand the inside of the marquee as much as you like.
Is power provided in the marquee?
No. The use of a small, low emission generator is permitted. If it does not comply, ie is too loud or is polluting the area, you will be required to turn it off.
Is there access to water for cooking, drinking, cleaning and/or equipment set up?
No, you must bring your own supply of water for all your needs.
What if I need to hire BBQS, furniture upgrades, toilet/s, fire extinguishers etc?
Equipment can be hired from Exponet Pty LTD. These are at additional cost. Upon hiring a marquee, Exponet, will then set you up an account in their system to go online and book any extras you would like. If you have any questions you can contact David on david.h@exponet.com.au
Are toilets provided at the marquees?
Public toilets are located at the north and south ends of Bondi Beach. If you would like to have a toilet at the marquee please enquire through the Exponet site and we will get back to you.
What happens if there is an issue with the marquee on the day?
Should you require assistance with the marquee structure, a marquee hire representative is onsite from 5am to 3pm to assist you. Their contact details will be provided closer to the day.
Catering?
You will need to organise your own catering for the day. You can self-cater or choose one from the preferred suppliers list.
How will I know which marquee is ours?
Before event day you will be emailed a map showing your marquee/s location. Also, on the outside of each marquee, the hirer's name will be displayed on a black and white sign.
Do I need to know anything else?
Yes please read all the terms and conditions of hire, and check the boxes to agree before going ahead with your application
Parking?
Council does not provide any parking - there would be very limited parking in the area and some distance from the beach marquee location
Preferred caterers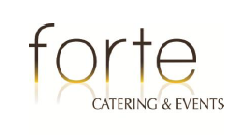 More information on other caterers to come.
Terms and conditions of marquee hire
Bondi Beach Marquee Program on Sunday 13 August 2017, is subject to the below terms and conditions:
An area of sand no greater than the size of the marquee can be used ocean side of the marquee.You must stay inside your permiter fence that has been provided and installed for you. No changes are allowed to your permiter fence line.
Company tear drop banners may be placed in the sand in front of your marquee (ocean side) to demarcate your area. No other third party advertising such as alcohol branding is permitted outside of the marquee/s.
Food and drinks must be served in reusable, recyclable or compostable packaging, this includes but is not limited to: eating utensils, plates, cups, serviettes, stirrers.
Polystyrene products are strictly prohibited unless to transport food.
All polystyrene containers must be taken with you off site and not disposed of in the bins provided.
The sale of any items including food and beverage is strictly prohibited.
When serving alcohol, Responsible Service of Alcohol regulations must be complied with at all times.

Glass is not permitted outside of the marquee.
No charcoal cooking is permitted.
No smoking is permitted on the beach or inside the marquee.
For every cooking facility there must be a suitable fire extinguisher at hand. e.g. if you have 2 x BBQ's you must have at least one suitable fire extinguisher per BBQ.
The marquee/s and surrounding area must be left empty, clean and tidy. All rubbish must be removed and disposed of correctly in the bins provided.
Marquees must be vacated by 3pm.
Noise including audio devices must be contained within the marquee area and must not negatively impact on other marquee hirers or the public.
No balloons are permitted.
Council's waste minimisation strategy must be complied with at all times. All rubbish must be kept separate and disposed of into the correct bin (cardboard/paper, glass/plastic, organic material and general waste).
If the marquee structure is damaged in anyway due to the fault of the hirer, or one of its partners, employees, agents, contractors or invitees, the hirer will be invoiced and must pay for all damages.
At least 4 weeks prior to event day, you must submit a copy of a current public liability insurance policy for no less than $10million noting Waverley Council as an interested party.
Payment of the invoice is required in full 14days after issue in order to confirm booking
Damage and cleaning conditions
The hirer's representative must meet with Council's representative to inspect the marquee after all patrons have vacated on event day to confirm the marquee has been left clean, tidy and free of damage.
If Council is satisfied that there has not been any breach of these terms and conditions, council will not impose the site cleaning fee of $500.
If the marquee has not been left clean, Council will invoice within 28days of Event Day an invoice for $500.
Cancellations of booking
Council can terminate this agreement in its absolute discretion by notice to your representative at anytime prior to the event. The City2Surf event itself may also be cancelled by the event organisers at any time in which case this agreement is immediately terminated. Council will not be liable to you for any loss or expenses arising out of this agreement or its termination or cancellation of the event.
If the booking of there part of the booking is canceled by the hirer's representative after 1 July 2017, Council will refund 50% of the fees.
If the booking of there part of the booking is canceled by the hirer's representative after 30 July 2017, Council will not refund any of the fees.
Application form
Please fill out the online application form.
Applications close 4 July 2017, note usually we sell out, so we recommend you getting your application in ASAP
We will invoice you within a few days of submitting the application fee and then payment is required within 14 days.
Business Newsletter
Find out about business information, events and networking opportunities through Council's monthly newsletter.Subscribe now